Customer story
How Boulevard Consolidated Their Recruiting Stack with No Compromises and 50% Savings
Story from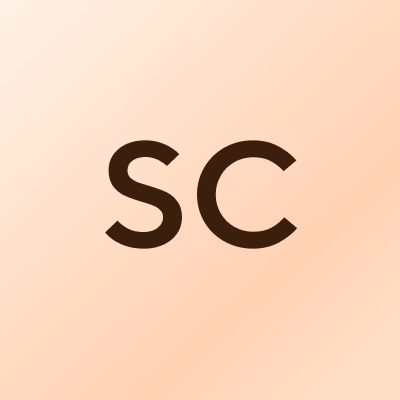 Sally Campbell
Technical Recruiting Manager
Boulevard had a complex and expensive recruiting tech stack that wasn't giving them the data visibility or efficiency they needed to meet their hiring goals.
Listed in Forbes 2022 'Next Billion Dollar Startup,' Boulevard is a business management platform that provides cloud-based scheduling and payment processing solutions for spas and salons. The company is already supporting thousands of businesses across America and continues to expand.
With Boulevards impressive business growth, they've also had to expand their team significantly – but rather than a 'growth at all costs' mentality, Sally Campbell, a Technical Recruiting Manager at Boulevard, wanted to ensure they took a thoughtful and data-driven approach to their hiring growth.
I was originally attracted to Ashby for their Analytics product, which is considered in talent circles to be the best recruiting reporting tool. Once I did my due diligence on their all-in-one product too, it was a no-brainer to make a full switch.
Saving 5-10 hours per job posting
Prior to switching to Ashby, Boulevard was using a separate ATS, scheduling tool, drip email campaign tool, and was struggling with spreadsheets for their reporting. This was costing the team time, was expensive to maintain, and resulted in gaps in their data.
Moving to Ashby saves us somewhere between 5 and 10 hours in manual setup for each job listing alone and has removed the risk of human error. We're now able to automate and templatize so many steps – our team loves it.
In addition to capacity gains for the team, Sally was looking to reduce costs and improve the clunky process of switching between multiple tools.
Our old recruiting stack was like a Toyota Camry and we needed so many add ons to create the experience we wanted that we were paying Cadillac prices. To make things worse, none of the data transferred cleanly between systems. Ashby has everything we had before and is 50% cheaper, and 10x more streamlined.
Instant insights, informed leadership, and better decision making
As well as consolidation and efficiency improvements, Sally wanted to ensure her team was equipped with the right tools to lead capacity conversations with data and to proactively inform leadership on SLAs and conversion metrics.They also wanted to help hiring managers improve their interviews and remove bias.
I use the reporting capabilities to produce instant pipeline visualizations for our Finance team (something that used to take more than an hour a week,) as well as helping the recruiters see pipeline diversity problems, or hiring managers that need additional training. Recruiting is never just about the data but having it to support our decision making is game changing.
< 30 day implementation
With their previous ATS contract coming up, Boulevard knew they had to make the switch quickly. The Ashby Customer Success team worked closely with the Boulevard team to ensure they had the customizations and configurations they actually wanted – and used the native APIs to transfer all the existing data across seamlessly.
The time-to-value with Ashby was 30 days vs. other providers which were conservatively 6-8 weeks. The Ashby team was also there to help us with our data migration, onboarding training, and setting up best-in-class workflows and processes. We feel like we have a partner, not a vendor.
Boulevard is now hiring, leveraging Ashby as their single source of truth for all recruiting processes and data. Accessing their recruiting tech stack is a breeze instead of a slog.
Everybody at Boulevard is so excited about the product, the VP of HR has become really involved in the recruiting process after she started to get into the reports. Everybody is seeing the ease of it.
Implementation time
30 days
Reasons for switch
Better reporting, consolidation of tools, cost optimization