Customer story
How OpenComp Cut Time-To-Hire In Half, Increased Offer Acceptance By 14%, And Saved 130+ Hours Of Time With Ashby
Story from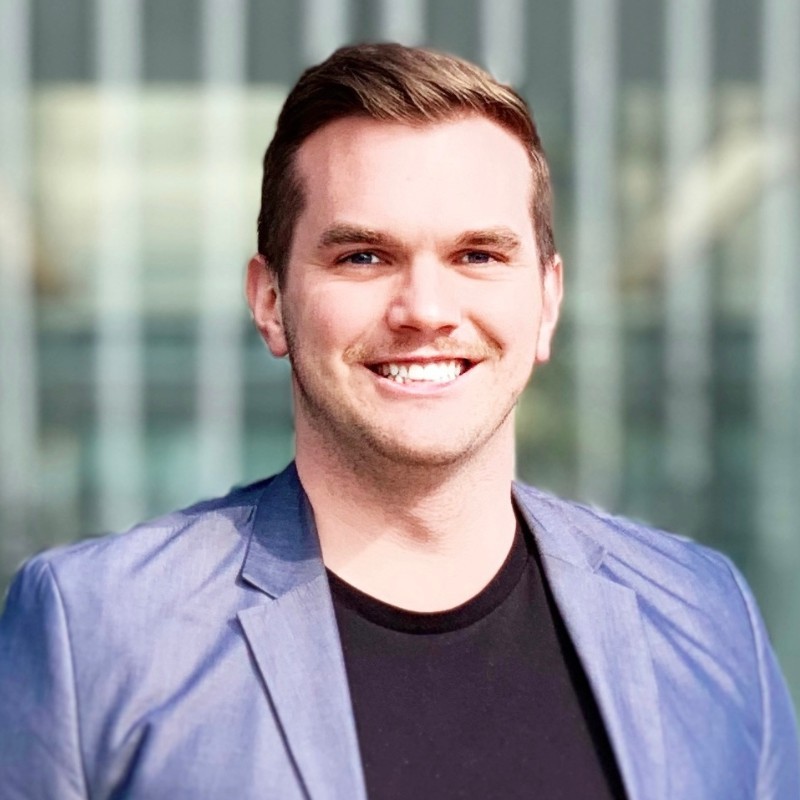 Nick Vossler
Senior Recruiter
OpenComp is no stranger to tackling big problems in the world of tech hiring. The company, founded in 2021, is on a mission to organize the world's pay data to make it actionable and equitable for everybody. One of the big problems in tech hiring is unclear compensation information hidden in archaic processes, which confuse employers and employees, cause RIFs, and perpetuate pay inequities. OpenComp offers clarity at the point of every decision about pay. And with 5,000 customers like DataRobot, Figma, and Headspace raising 34% more funding than their peers, reducing pay gaps by 75%, increasing offer acceptance to 83%, and decreasing attrition nearly 90%, they're making it happen.
As a team on the cutting edge of tech hiring, with access to recruiting data from major companies all over the world, OpenComp's recruiting team knew it was time to update their own tech stack. Senior Recruiter Nick Vossler set out to find a tool that was powerful, flexible, and data-driven enough to hold pace with his unique team.
"We were using [Legacy ATS] with a number of expensive add-ons to try and piece together the information and processes we needed to deliver a great hiring experience. But I was wasting 10+ hours a week on manual tasks, unable to customize my workflows to maximize candidate experience, and I was stuck with data I didn't really trust. I knew what we needed to do but our techstack wasn't empowering us to achieve it."
The decision to switch to Ashby
Ready to upgrade their recruiting stack, Nick identified his ideal workflows and requirements and set up some demos. While working through the RFP process a number of his peers recommended Ashby. After a couple of demos with Ashby, Nick was sold.
"Suddenly, there was customization – I could design and implement the workflows our business needed instead of being constrained to basic templates or manual updates! We could easily pull meaningful data from our pipelines. And it was going to save us money – I knew that would be a game changer for executive reporting."
A fast implementation and even faster results
Leveraging Ashby's API, transferring data from [legacy ATS] took 24 hours and implementation and onboarding was completed within a month. Almost immediately, the OpenComp recruiting team found that Ashby was saving them time and effort. Ashby let OpenComp customize their data to be precisely what they needed, while cleaning up everything they didn't.
"I thought some data was impossible to extract from our ATS - in Ashby it's effortless. For example, I thought it was impossible to compare the time in process for candidates in different roles, because the steps were so different. But Ashby made it possible in a few clicks. I can customize data visualization in ways that I haven't been able to do on any other platform; I have better visibility into actionable data right now than I've had in my career to date. Information like this has helped me cut my time to hire from 67 days to 33."
A cutting edge company needs cutting edge tools in an age of pay transparency
As new compensation transparency regulations roll out across the US, OpenComp's goal of sharing transparent, fair compensation data is more relevant than ever. Ashby's first-of-its-kind pay transparency features help them stick to their mission effortlessly.
"Pay transparency is core to what we do here, and coming from an organization with our mission and values, the timing couldn't be better. Ashby let us set custom compensation bands on every job posting and push them live on every ad. The process is never bogged down, it moves fast and never creates room for doubt that we believe in transparent compensation. We're not just not worried about being compliant, we now have a huge competitive advantage."
Enabling lean recruiting teams to manage all recruiting in-house rather than relying on expensive agencies
With Ashby's help, OpenComp eliminated the need to work with outside agencies, saving thousands of dollars yearly.
"It just works. Ashby is more reliable than any of the tools I've used before. The Chrome extension is so consistent and powerful for sourcing, it limits the tabs I have open and enables me to do more in flow. After I've sourced, the CRM lets me trigger sequences to candidates with adjustable send times, senders, and tokenized customization. When I want to look back at my sourcing, the analytics shows exactly where my best candidates are coming from and makes it easy to A/B test my outreach, so I'm constantly finding new ways to get through. I don't need to rely on external agencies - Ashby actually makes it easier and cheaper to do the work in-house, and we get more insight into our data, too. We can do so much more with less, and keep getting better over time."
Nick knew that switching to Ashby would improve the talent team's data analytics. The benefit of a vastly improved candidate experience came as a pleasant surprise.
"One of the typical complaints for candidates is that the hiring process drags. And that can be because the team is juggling tools and those clicks add up. Ashby gives me and my candidates that time back with automation capabilities at every stage. That transparent, quick-moving process leads to higher offer acceptance, quicker time to hire, and a more positive candidate experience. This has ultimately led to a 14% increase in overall offer acceptance rate and a 15% increase in offer acceptance from underrepresented groups vs. when we were hiring on [legacy ATS]."
OpenComp
Compensation software that offers 5,000+ companies clarity for every pay decision.
Implementation time
1 Month
Reasons for switch
Needed a more powerful, data-driven hiring tool