Customer story
How Ashby Helped VanMoof Grow Their Team +350% in 2 Years
Story from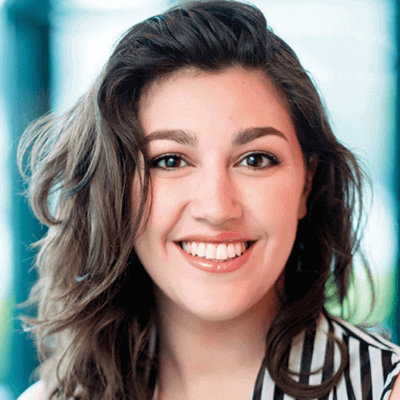 Sjamilla van der Tooren
Head of Recruitment
Sales had tripled that year, yet manual tasks - scheduling, emailing, updating data - were costing the VanMoof talent team hours each week.
Founded by two brothers who dreamed of the perfect city bike, VanMoof is a multi-award winning Dutch e-bike company. Their bikes are a high-tech riding experience for an enthusiastic community of cyclists worldwide. Racing to redefine urban mobility in over 50 cities, VanMoof was growing faster than any other cycling brand on the road.
With an incredible product/market fit, VanMoof needed to scale. The talent team had a mission: source and hire passionate people to keep pace with the growth. But first they'd have to escape their calendars.
Powerful tools, better accountability
As Head of Recruitment, Sjamilla could see 25 hours each week was vanishing in manual tasks. Hours spent pasting data into spreadsheets and writing emails from scratch was time and attention that wasn't going towards the candidates' experience. She needed a way to save her team time while improving the process for candidates.
Ashby had time-saving tools that stood out to Sjamilla. She could use powerful templates and in-depth customization to make VanMoof's hiring process look exactly how she wanted. Then automated reporting and integrated Slack alerts freed her time and energy to focus on digging deep into VanMoof's hiring data.
This fresh insight helped the talent team work better.
The data that we get out of reporting is nothing like I've ever seen. It helps us understand where we're going. As a manager of the team, it makes it easy to hold my team accountable, and my team holds each other accountable. That's what I love: that people are looking into that themselves and using it to manage their own work.
Ashby transformed VanMoof's candidate experience
Without the heavy-lift manual tasks, Sjamilla's team was saving a full day of work out of every week. That was attention they could pour into their candidates. Using Ashby's built-in candidate experience surveys, they could get a sense of how their pipeline felt from the other side. They pulled quick, custom reports with the new perspective they gained from that data.
These are the things that are really valuable for us. We can look into the candidates' experience and run a report to find the themes. That's something that I've never seen before integrated into an ATS already."
Over two years, Sjamilla's team improved their candidate experience significantly.
From customization to serious scaling
With Ashby's help, VanMoof began to make big changes to their recruiting process. Ashby's clear UX allowed Sjamilla's team to update their process to be faster, easier, and more thorough.
They've tailored their hiring process to be exactly what they need, transforming pipelines, email templates, interview kits, and reporting.
The customization of all the tools makes it easy for us to hire. As a fast-scaling startup, it's critical for us to have a partner who can help us scale and grow.
>350% Growth
Since implementing Ashby in 2020, VanMoof has exploded, adding over 500 new hires. With an ever-increasing demand for their stylish bikes ahead, VanMoof isn't slowing down, and Ashby helps Sjamilla and her team set the pace.
We've grown from about 200 people to over 900 within three years. Without a tool like Ashby we would have never done that.
VanMoof
VanMoof is a Dutch e-bike company creating stylish, feature-rich city bikes. They're the fastest growing bike company in the world, with an active community in over 50 cities worldwide.