New Feature: Structured Location Data on Candidates
Globally distributed workforces and remote work have amplified the importance of candidate location data in modern recruiting. In Ashby, you now have the ability to store structured location data as a field directly on the candidate's profile. Treating this data as a primary field on your candidate's profile helps to unlock efficiency and improvements in your recruiting process. With the location field set on the candidate in Ashby you can:
Analyze where candidates are coming from to better allocate recruiting efforts
Automatically infer and set the candidate's timezone to streamline scheduling
Perform bulk actions on candidates based on their location
Use candidate location as a default custom field value in your offers
See how it works and read the full details below.
How to get started
Add Candidate Location as a question on your application forms in Ashby. You have the option to configure the types of locations candidates are able to set.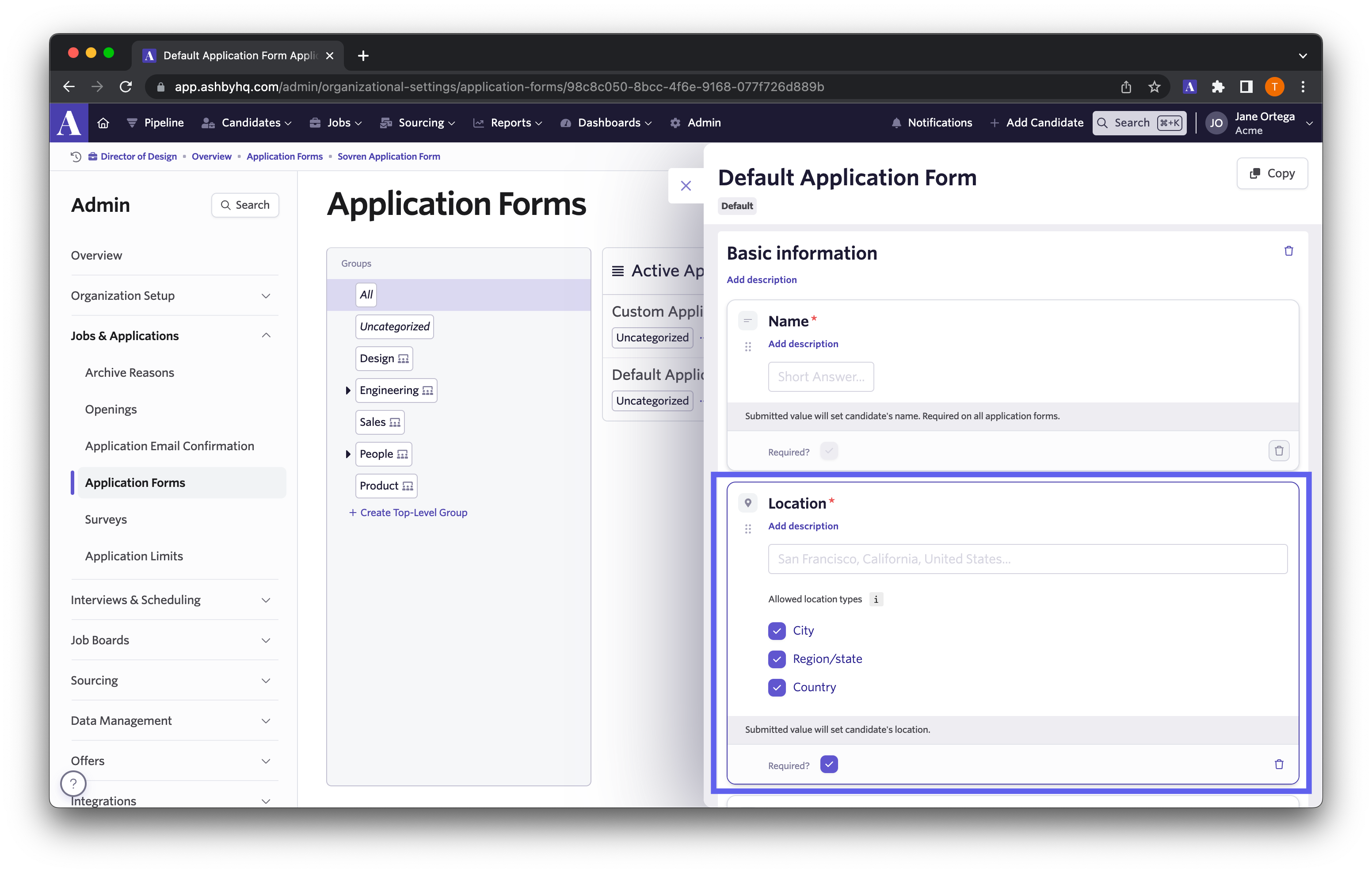 Now, when candidates fill out your form they'll have an easy way to enter their location and you'll collect this as structured data when the application is submitted.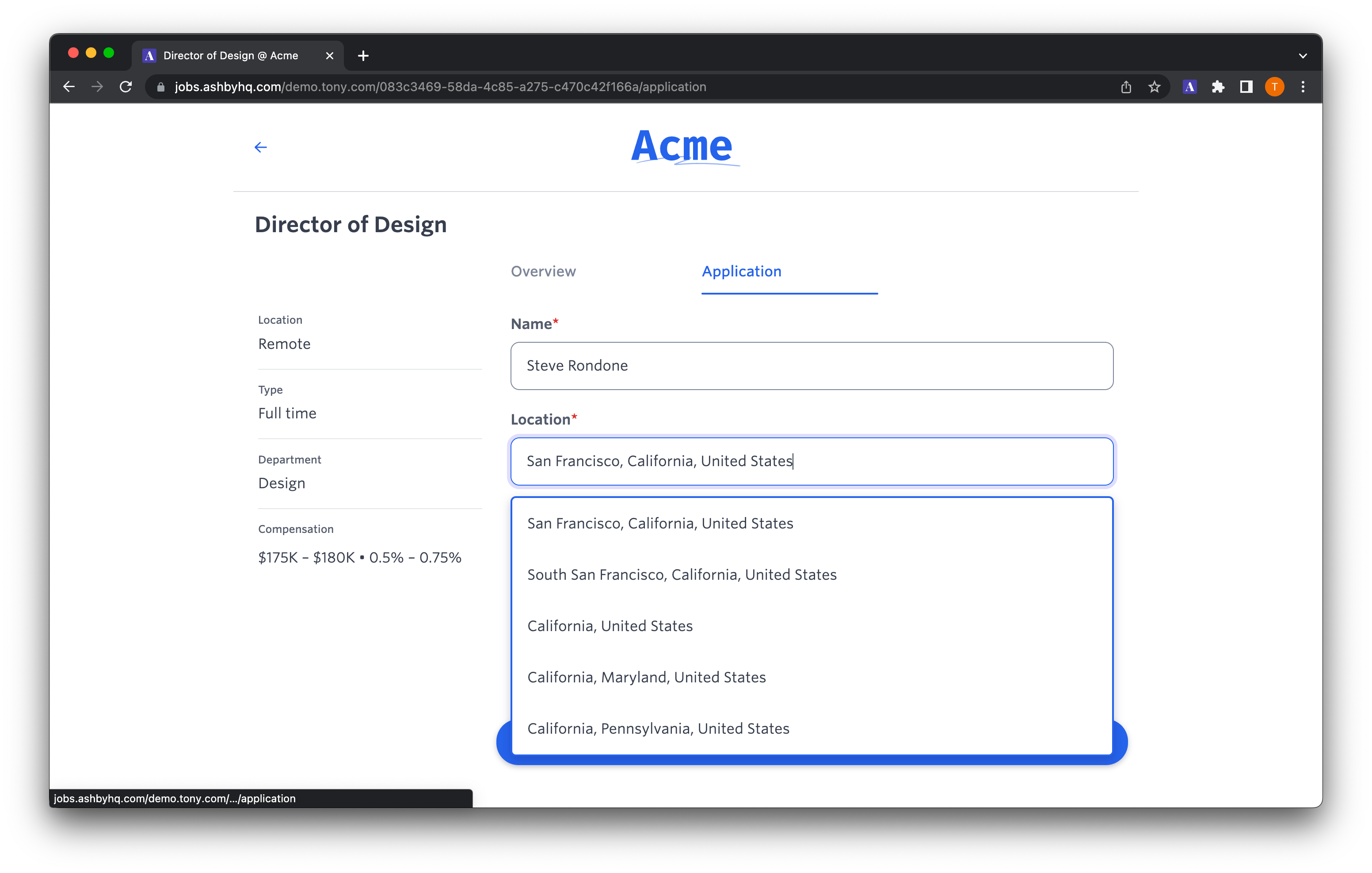 You also have the option to set this manually on the candidate profile summary.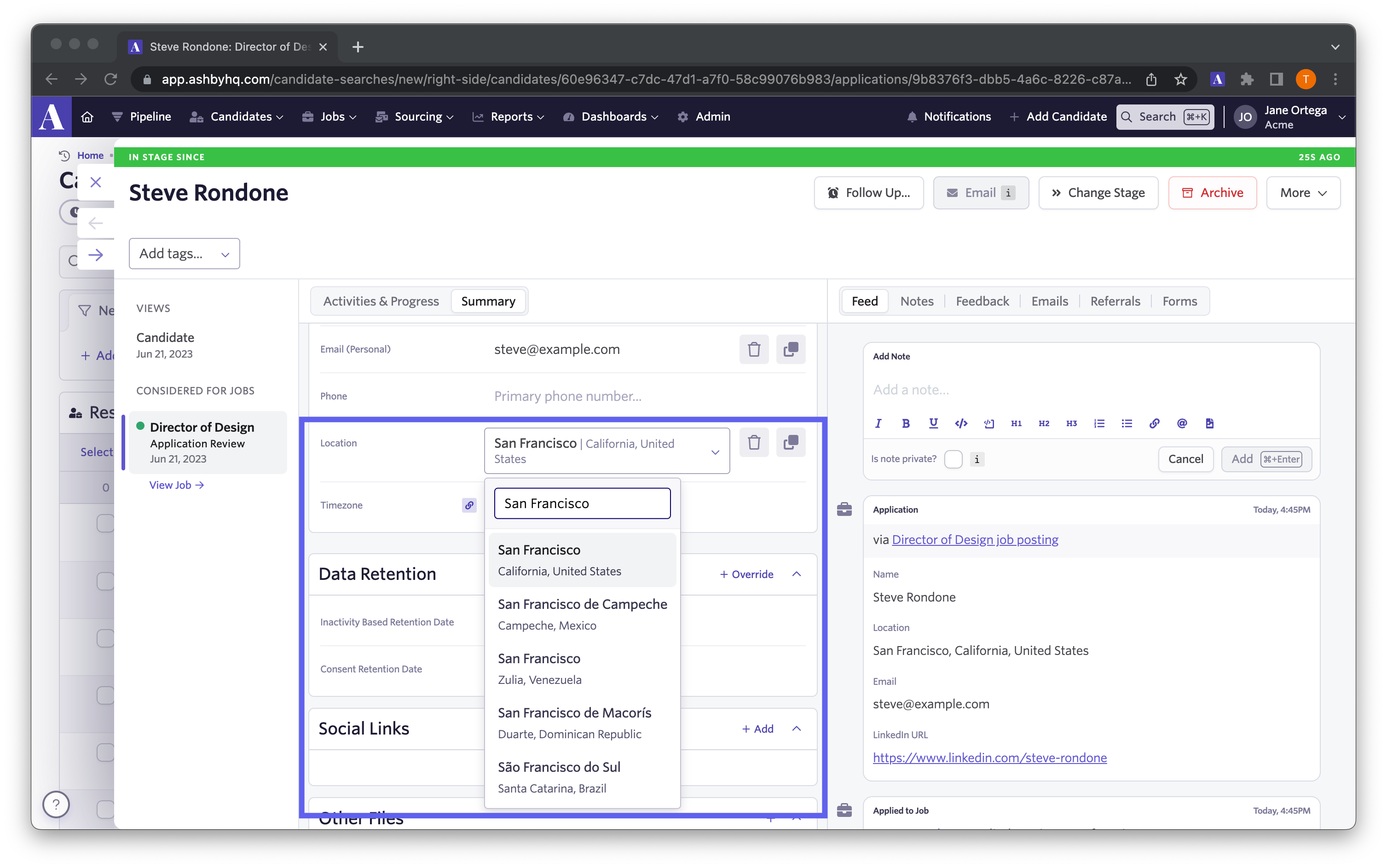 Common use cases
When a candidate location is set manually or through the application submission, Ashby will automatically infer and set the candidate's timezone based on that location. Setting this value based on the candidate's location saves a step and helps streamline scheduling across timezones.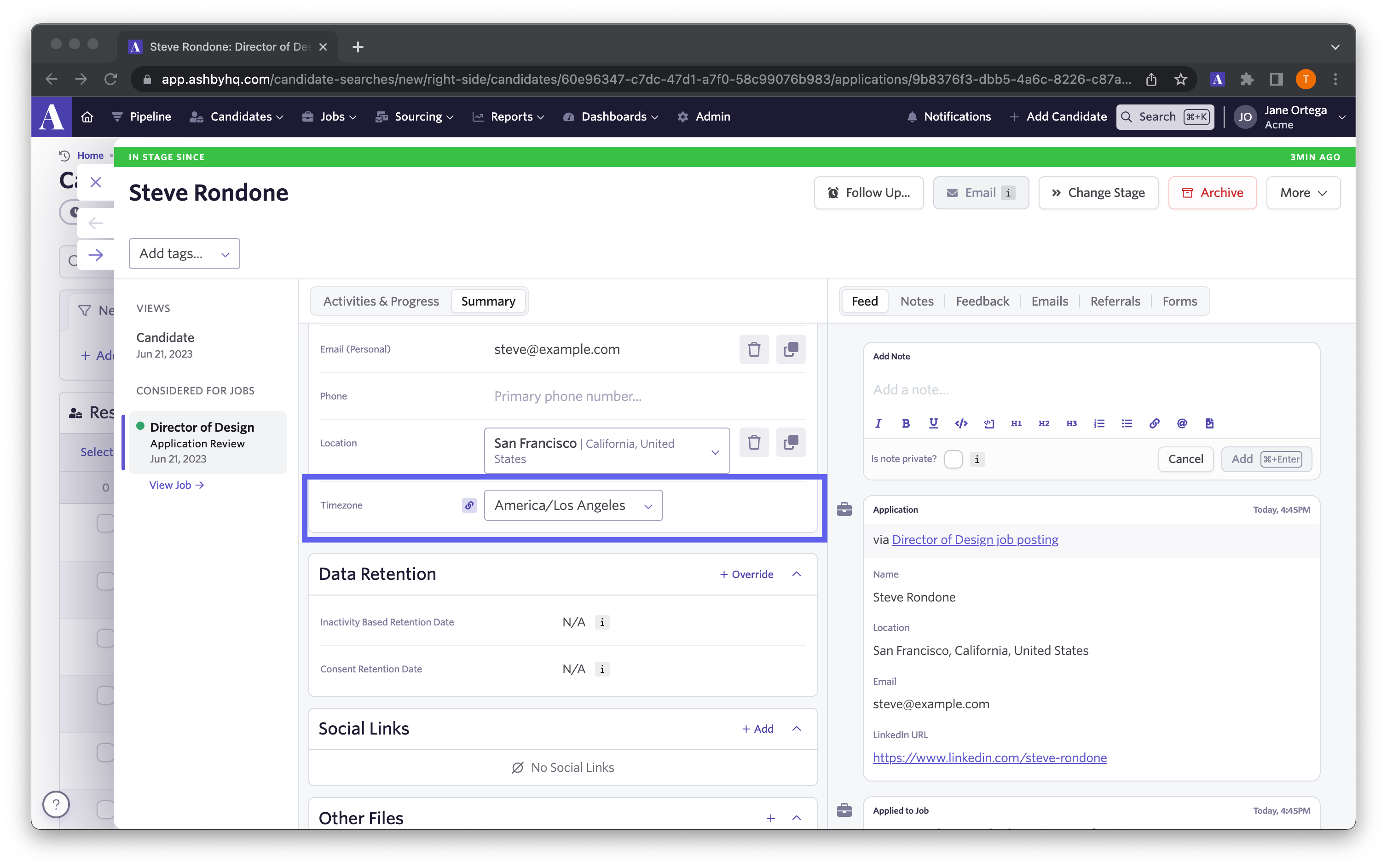 Note: If you are using auto-fill on your job applications, Ashby can parse the location from a resume, auto-fill the location, and set the candidate's timezone automatically!
Analyzing candidate locations is useful to inform your recruiting strategies. You can spot geographic trends and better learn where candidates are coming from to help maximize your recruiting efforts.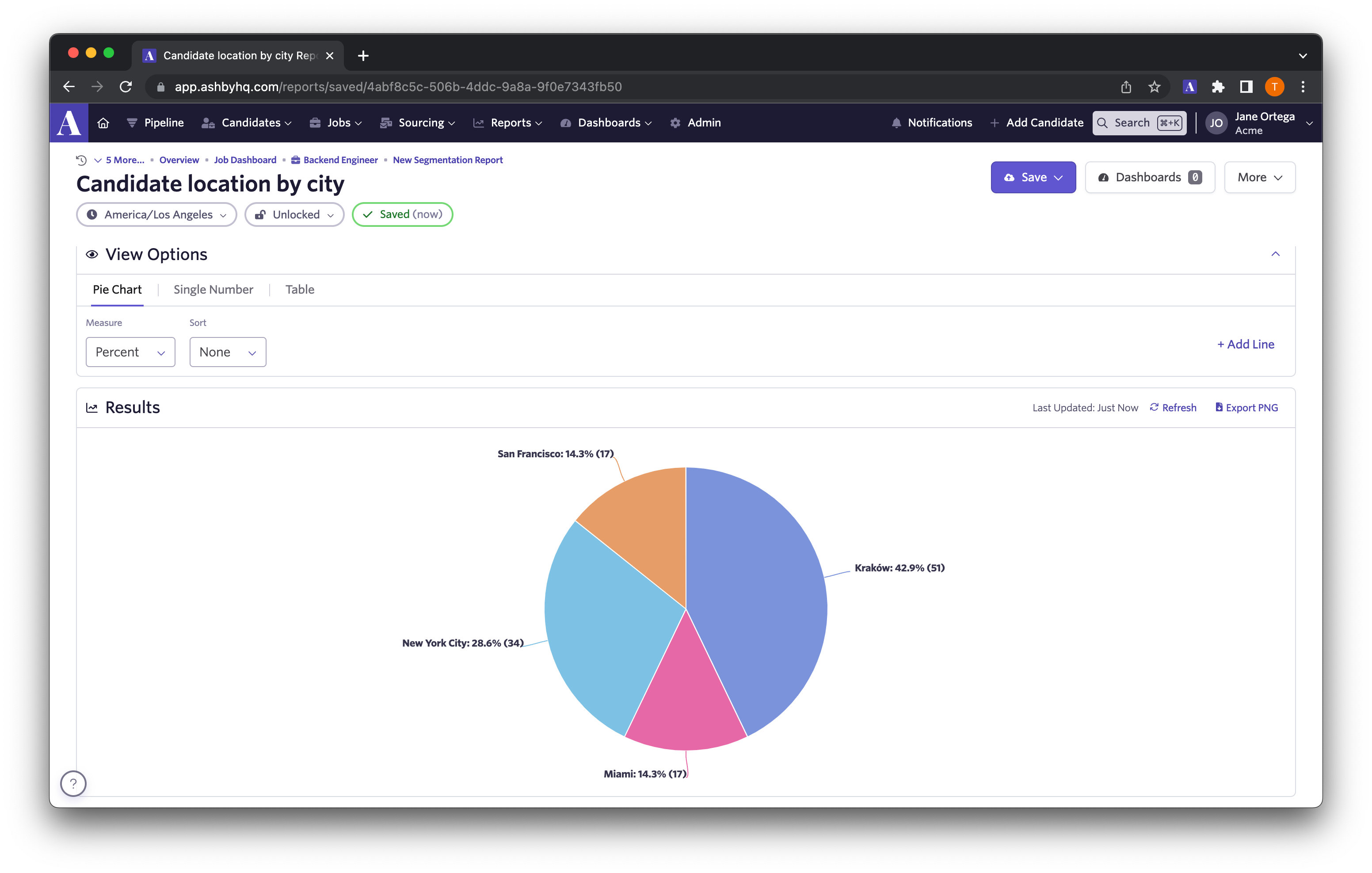 Performing bulk actions on candidates based on their location data becomes really powerful. You can create a list of previously archived candidates from your talent pool that were unwilling to relocate, and enroll them in an email sequence announcing the new office you're opening up in their area.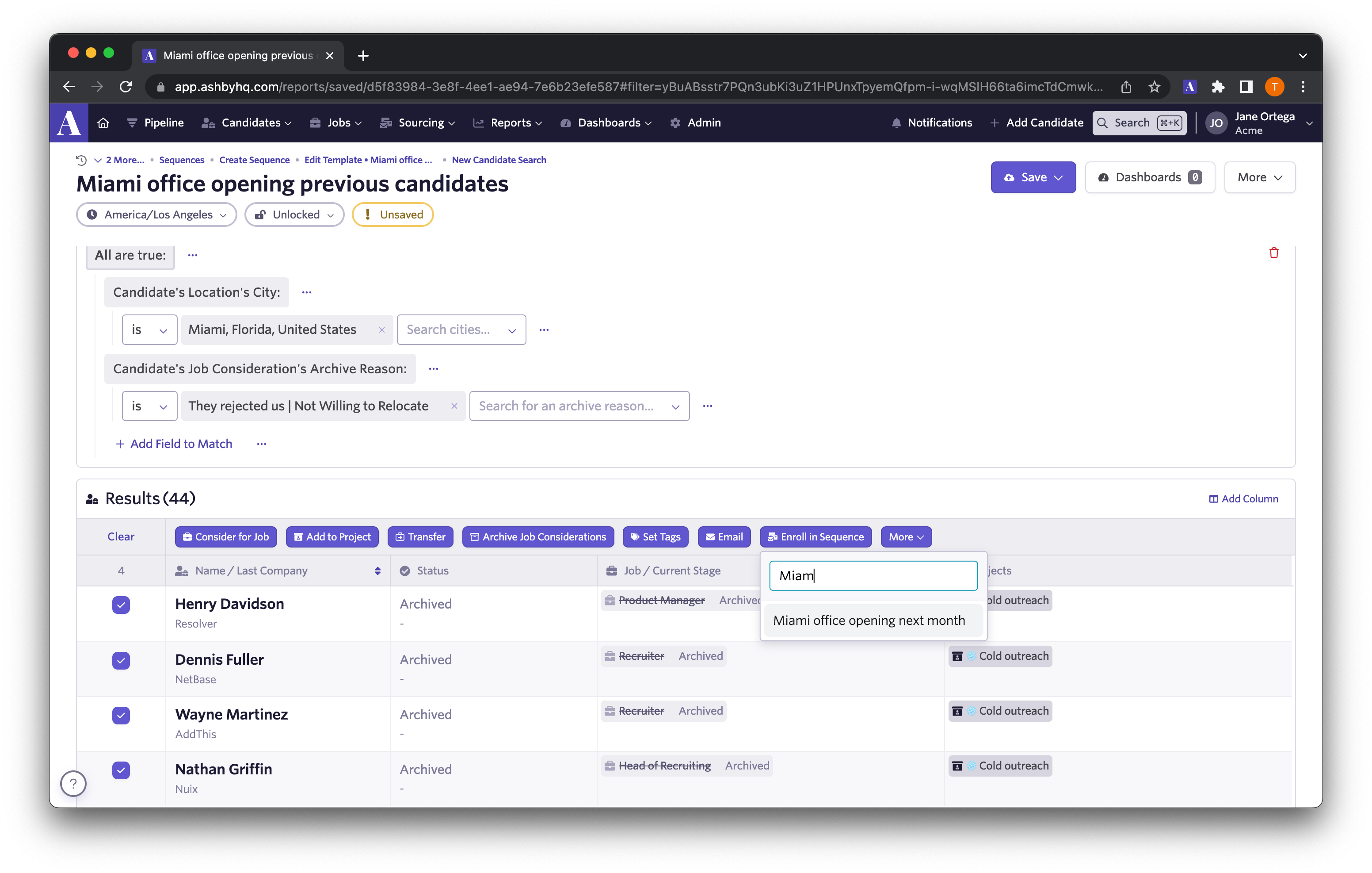 As part of Ashby's data-centric design you can use candidate location data as a shortcut in other places. Here, we're setting it as the default value on a custom offer field to be automatically populated when generating an offer.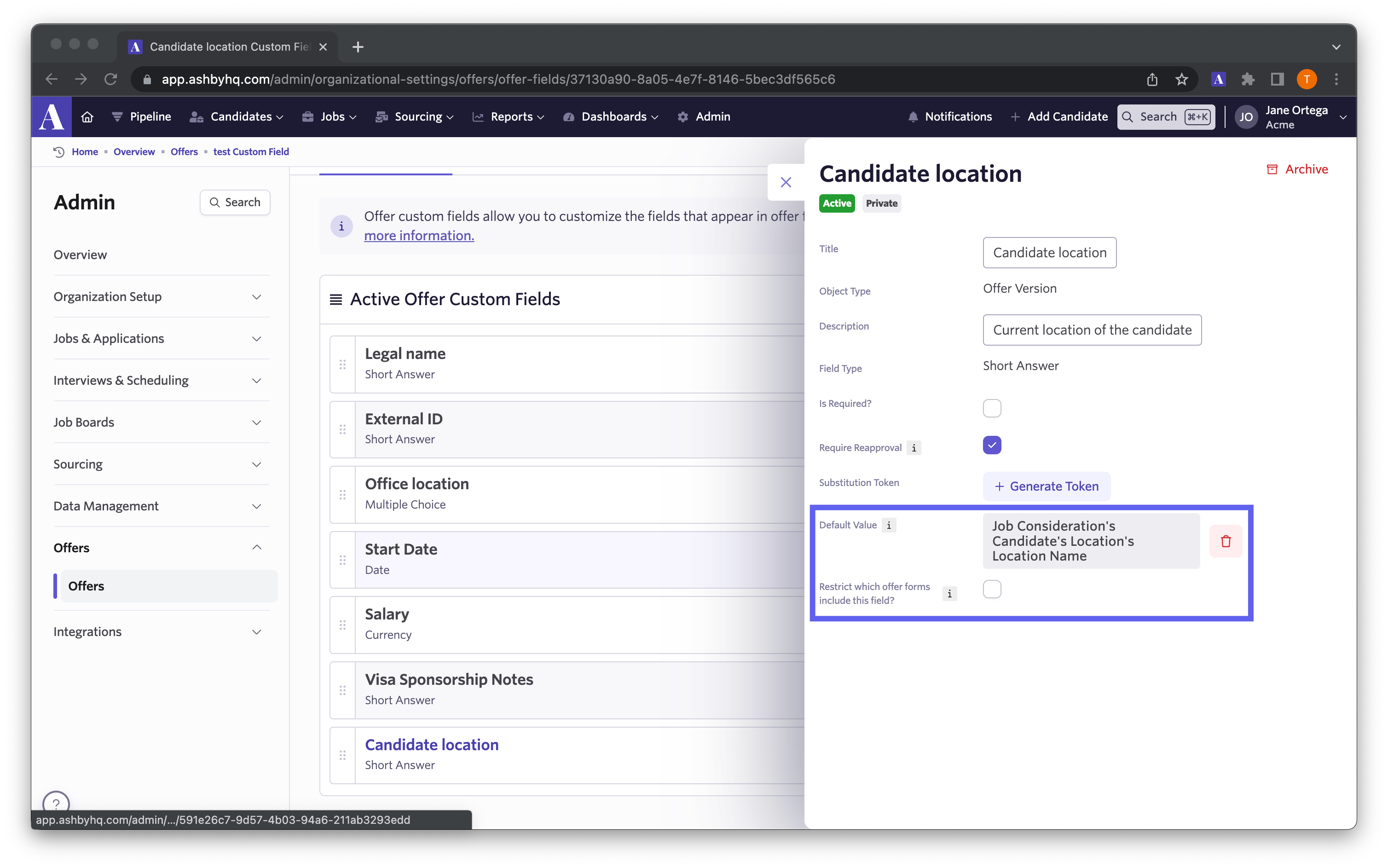 This also makes it easy to create auto-reject configurations if you have location based rules you must enforce for your hiring process.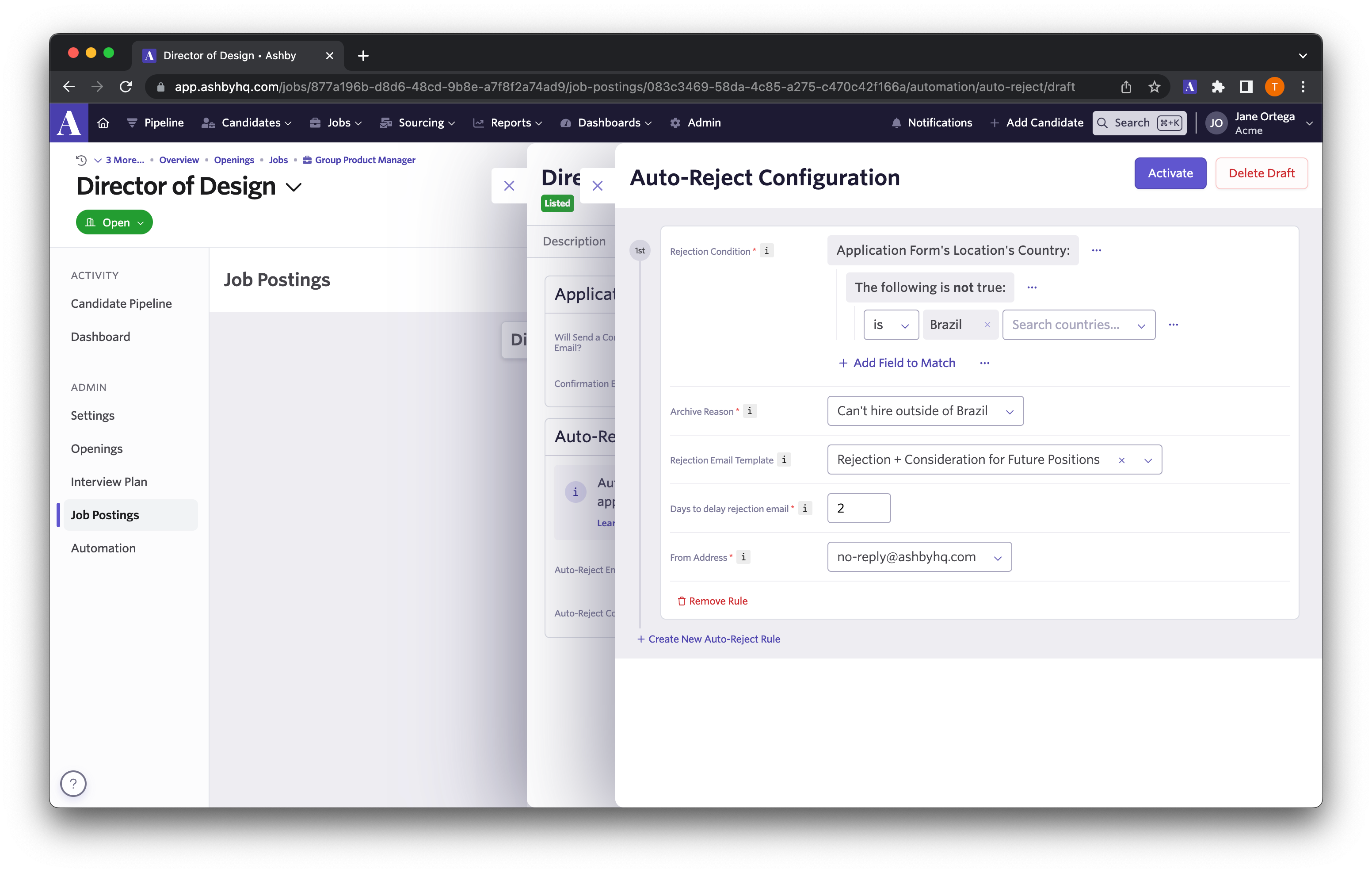 If you're already using Ashby, get started by adding the Candidate Location field to your application forms or by setting it directly on a candidate's profile. You can also book a demo with us if you are interested in learning more about capturing candidate location data directly within Ashby!