New Platform Integration: Ashby All-In-One Integrates with Microsoft 365
We're excited to announce Ashby All-In-One now integrates with Microsoft 365! You'll now be able to take full advantage of Ashby's Scheduling, CRM, Analytics, and ATS capabilities while using your Microsoft 365 suite of tools. Ashby integrates directly with your Microsoft 365 Outlook Calendar, Email, and Teams Video. See an overview of each integration point below.
Connecting your Microsoft 365 Outlook Email to Ashby makes it easy to capture, coordinate, and centralize your candidate communication. You can send emails from Ashby or Outlook and the integration will bi-directionally sync candidate correspondence to both places. You're also able to send on behalf of other connected users, and send multi-touch automated emails sequences from your personal email in Ashby. Connecting Microsoft 365 email with Ashby unlocks streamlined emailing workflows and helps your team run an efficient candidate communication process.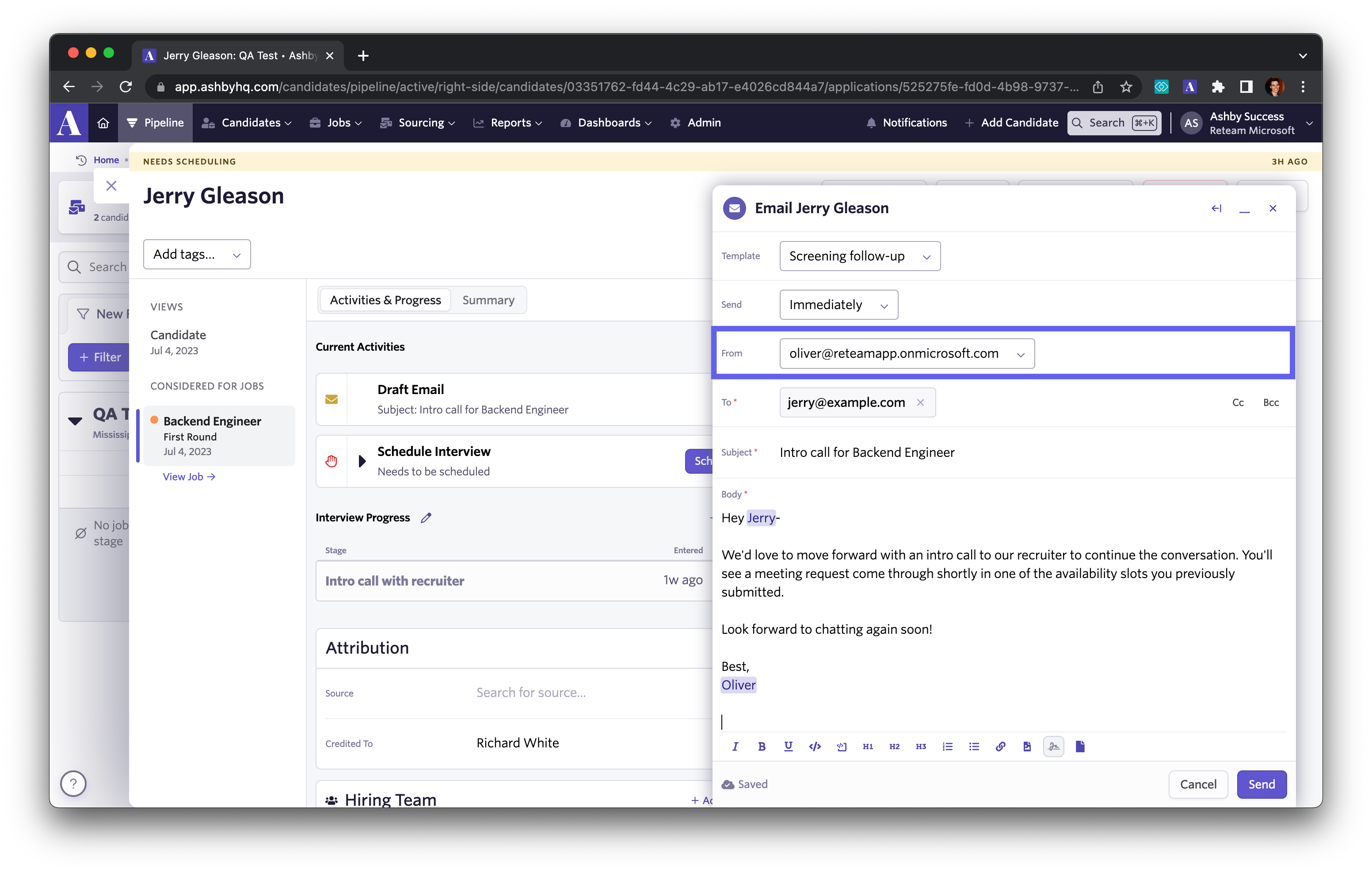 Integrating Ashby with your Microsoft 365 Outlook Calendar simplifies complex scheduling tasks, invitation management, and interview booking links. You can manage candidate interview scheduling directly in Ashby and schedules will automatically sync to your Outlook Calendar.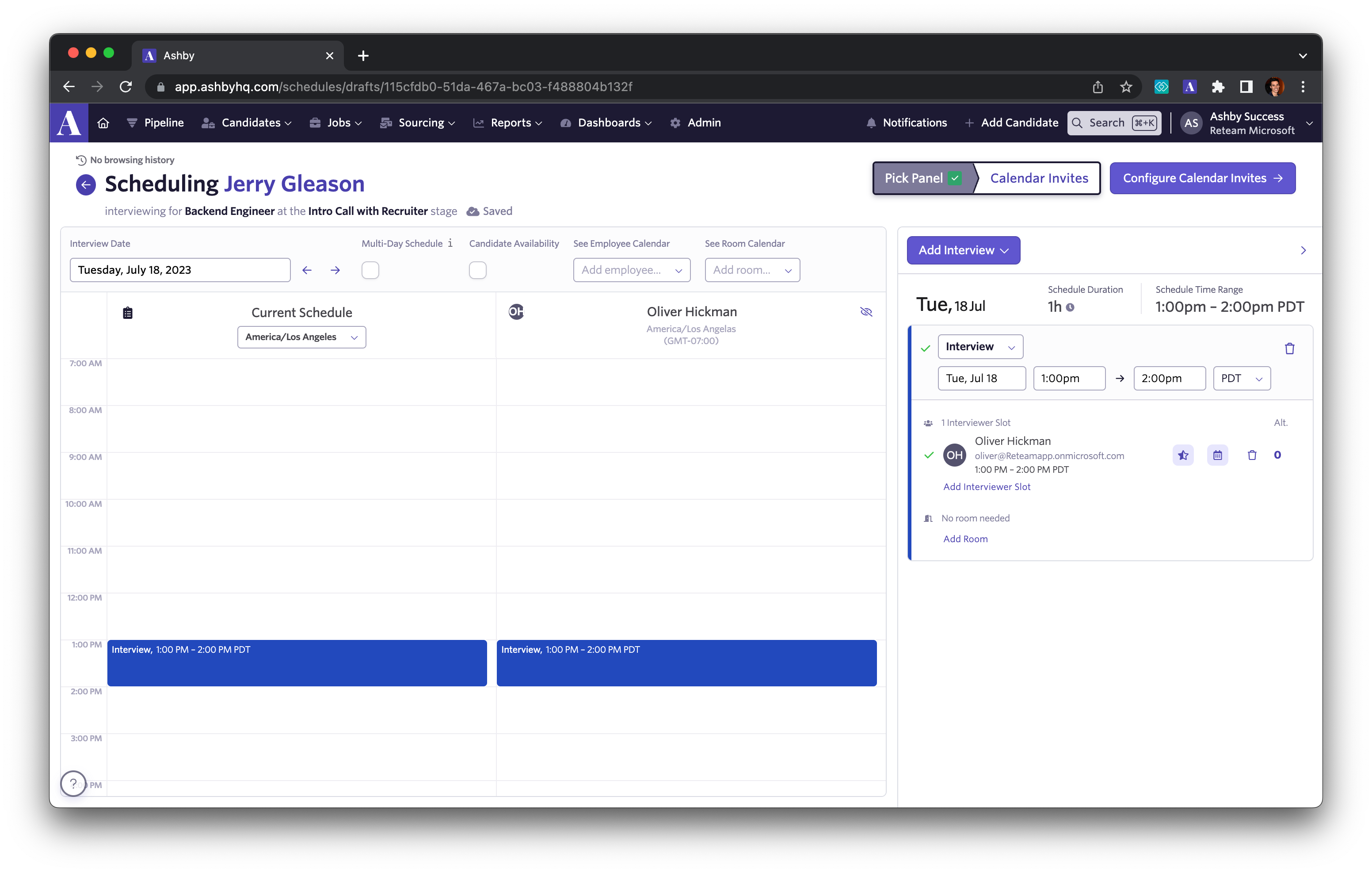 Ashby's powerful scheduling features integrated with Microsoft Outlook Calendar ensure candidates are efficiently moving through your scheduling workflow. Once connected, you can take full advantage of:
Calendar Invite Templates
Alternate Interviewers
Custom Meeting Hours
Direct Booking
Interviewer Load Limits
And much more!
When sending invites out you can also select Microsoft Teams as a video conferencing location and the Teams link will automatically appear in the invite to interviewers and candidates.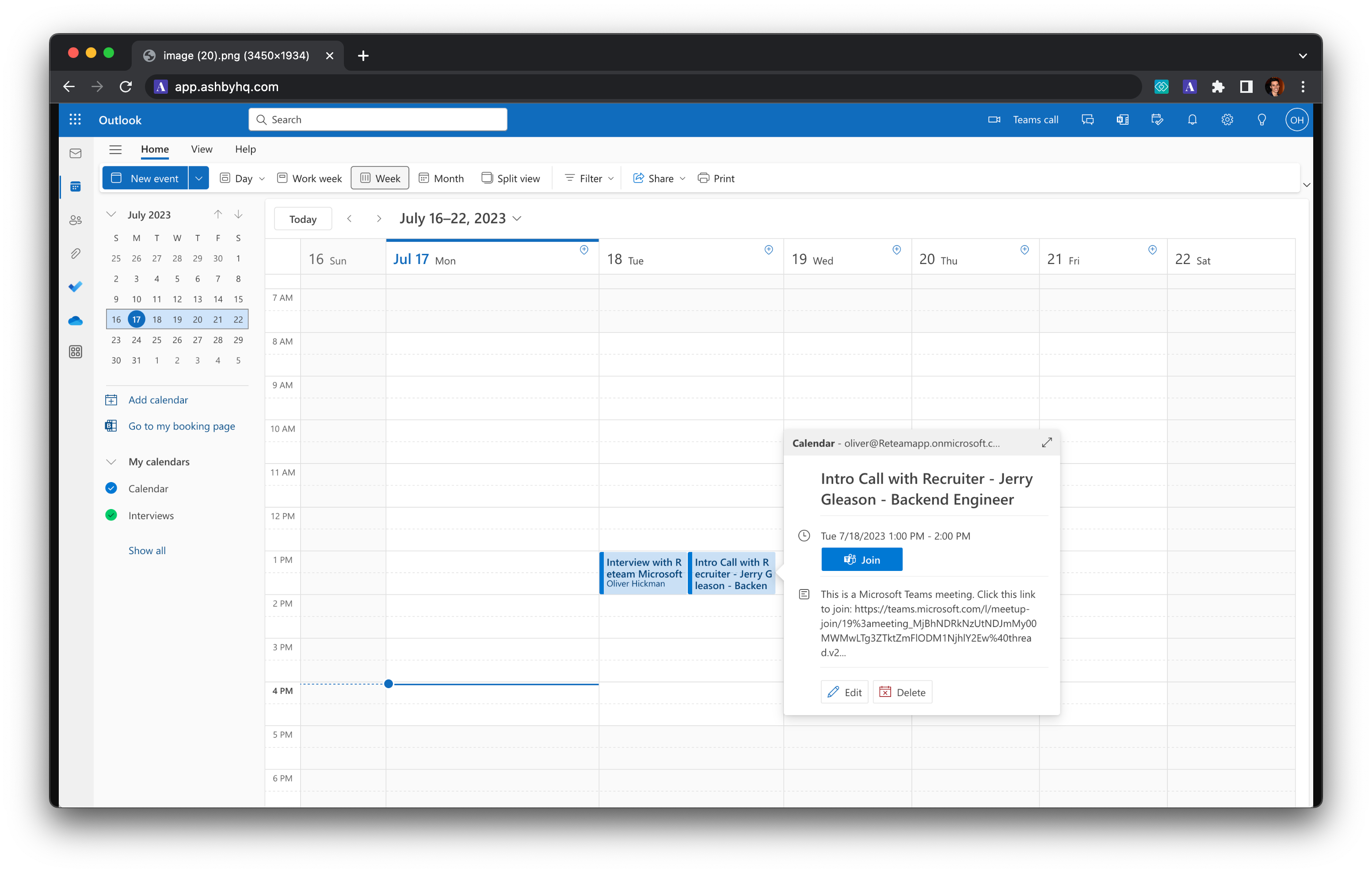 By integrating Microsoft 365 into Ashby you have a comprehensive All-In-One recruiting platform across your Scheduling, ATS, CRM and Analytics workflows. Get started by booking a demo with us to learn more about the Microsoft 365 integration with Ashby. You can also read more on how to set up the integration at Ashby University.