New Feature Roundup: AI-Powered Features In Ashby
Starting today, customers can opt-in to Ashby's AI-powered features directly from their admin page. We've now released three features utilizing the latest advancements in generative AI and natural language processing to help augment your workflows in Ashby.
At the heart of Ashby's AI feature-set is designing workflows that make you more productive. Whether that's removing admin tasks, drafting contextual copy for outreach emails, or automatically building candidate reports, we aim to introduce this technology for material impact in your daily usage of the product.
Let's take a look at the cornerstone AI features in Ashby starting with our most recent addition: Automatic email response classification.
Automatic email response classification
Ashby can automatically classify a recipient's response to a sequence email as "Interested" or 'Not interested" depending on the text in the email reply.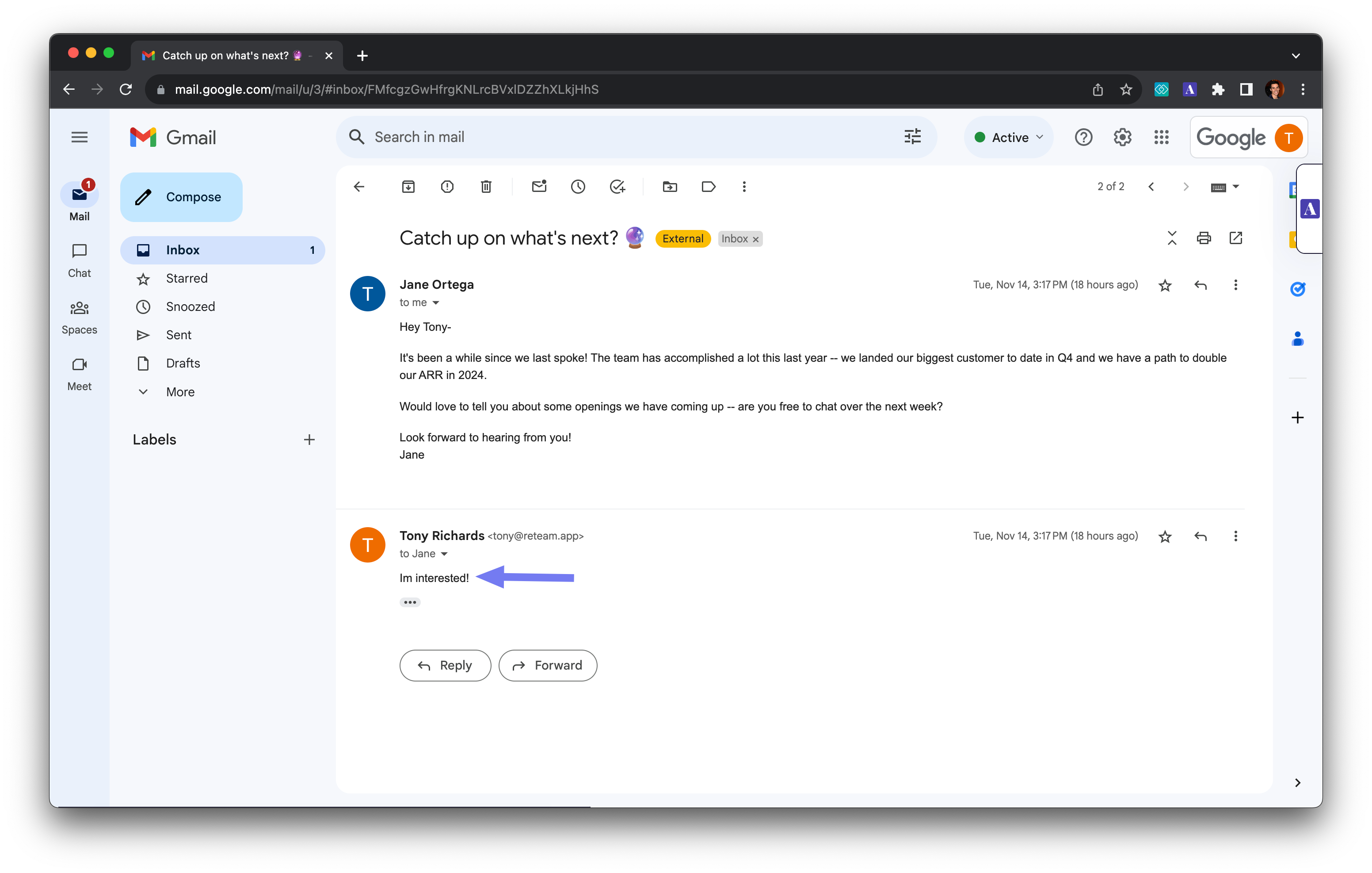 You'll see the response updated on the sequence page along with an icon that indicates it was set automatically.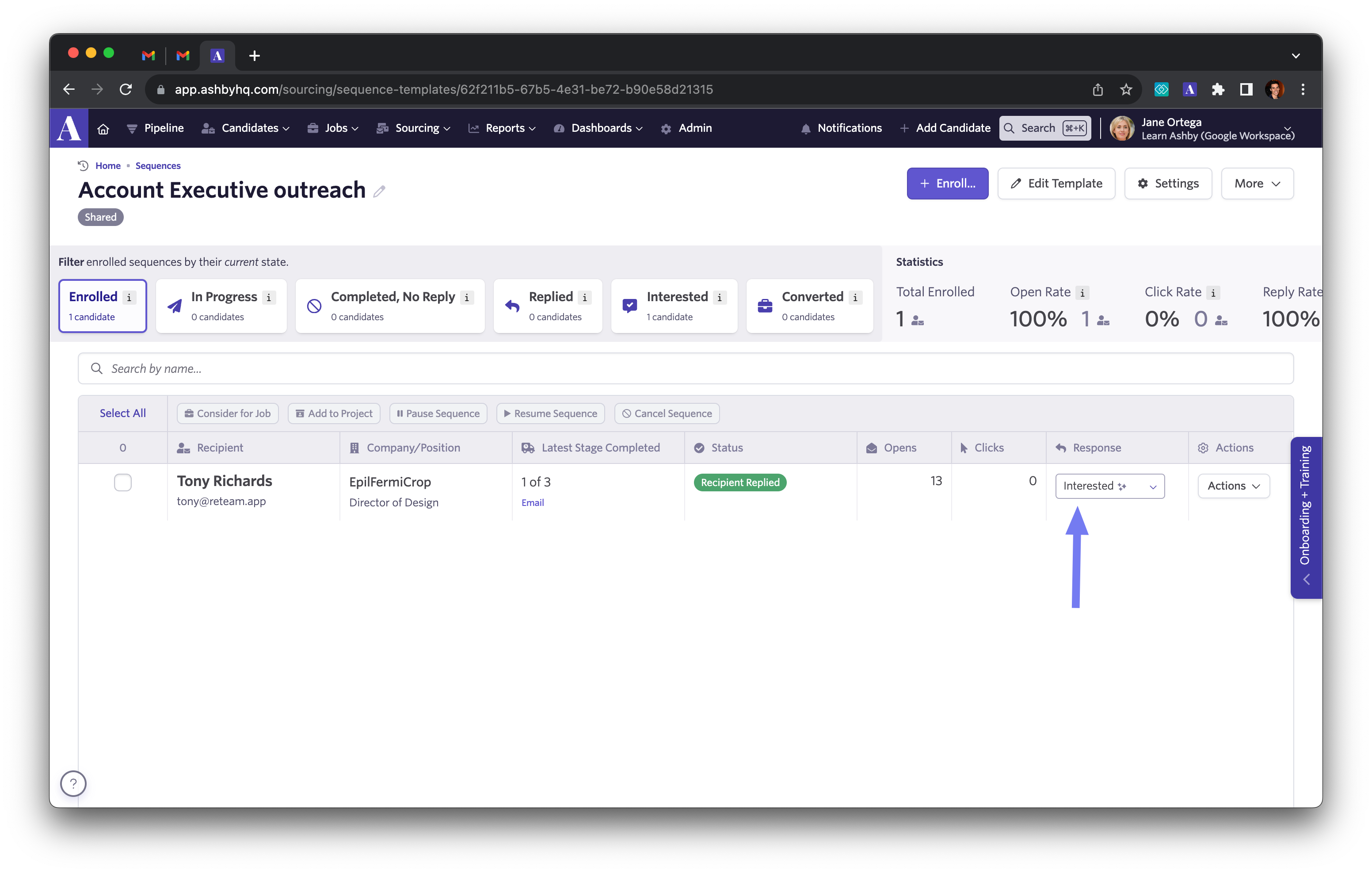 You'll also receive a notification via slack or email letting you know the classification has taken place. If the text in the email reply is not clear, the response status will remain unset. You can always adjust the response status directly if needed directly from the notification.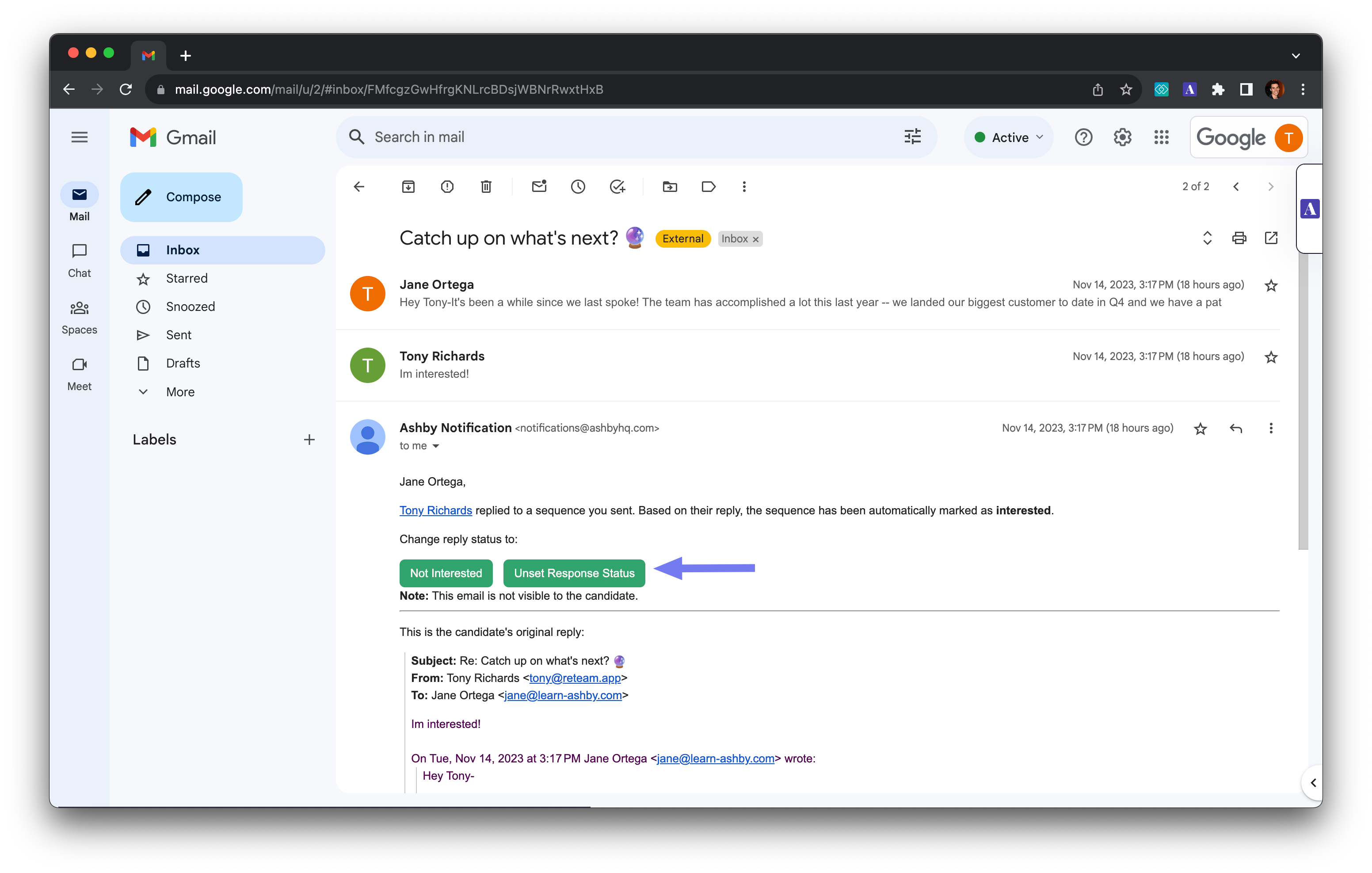 You now have a smart shortcut for setting response status that helps you maintain your data hygiene. When your response status is consistently set, you can report on and optimize your outreach strategies.
AI-generated filters for candidate search
Use natural language to describe the candidates you're searching for and the AI assistant will automatically build the filters for you.
This is great for exploring your candidate data as a newcomer or quickly building something complex as a seasoned user.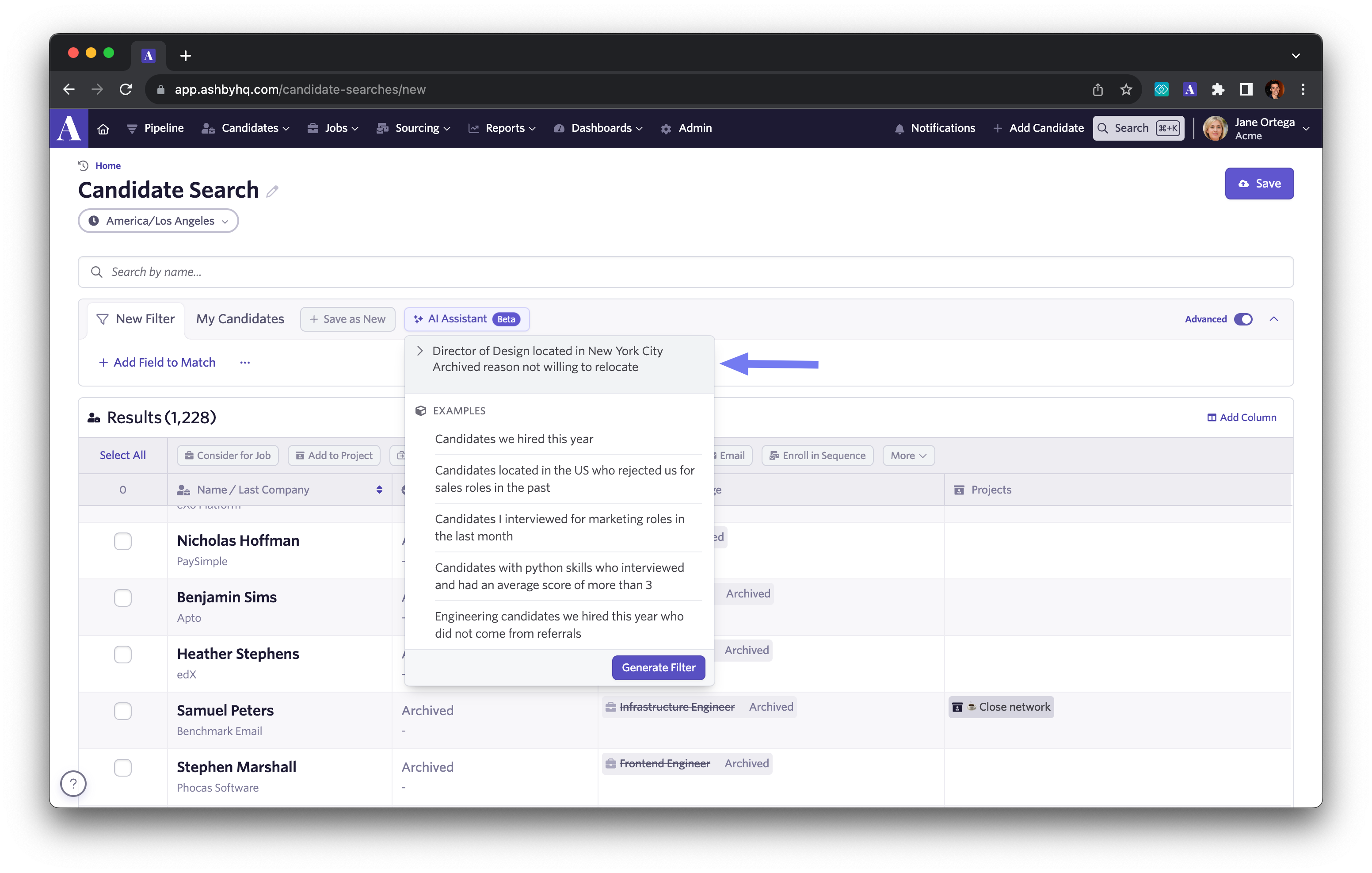 You also have the option to tweak the filters or add new ones after the assistant has returned the filters e.g. filters 1-4.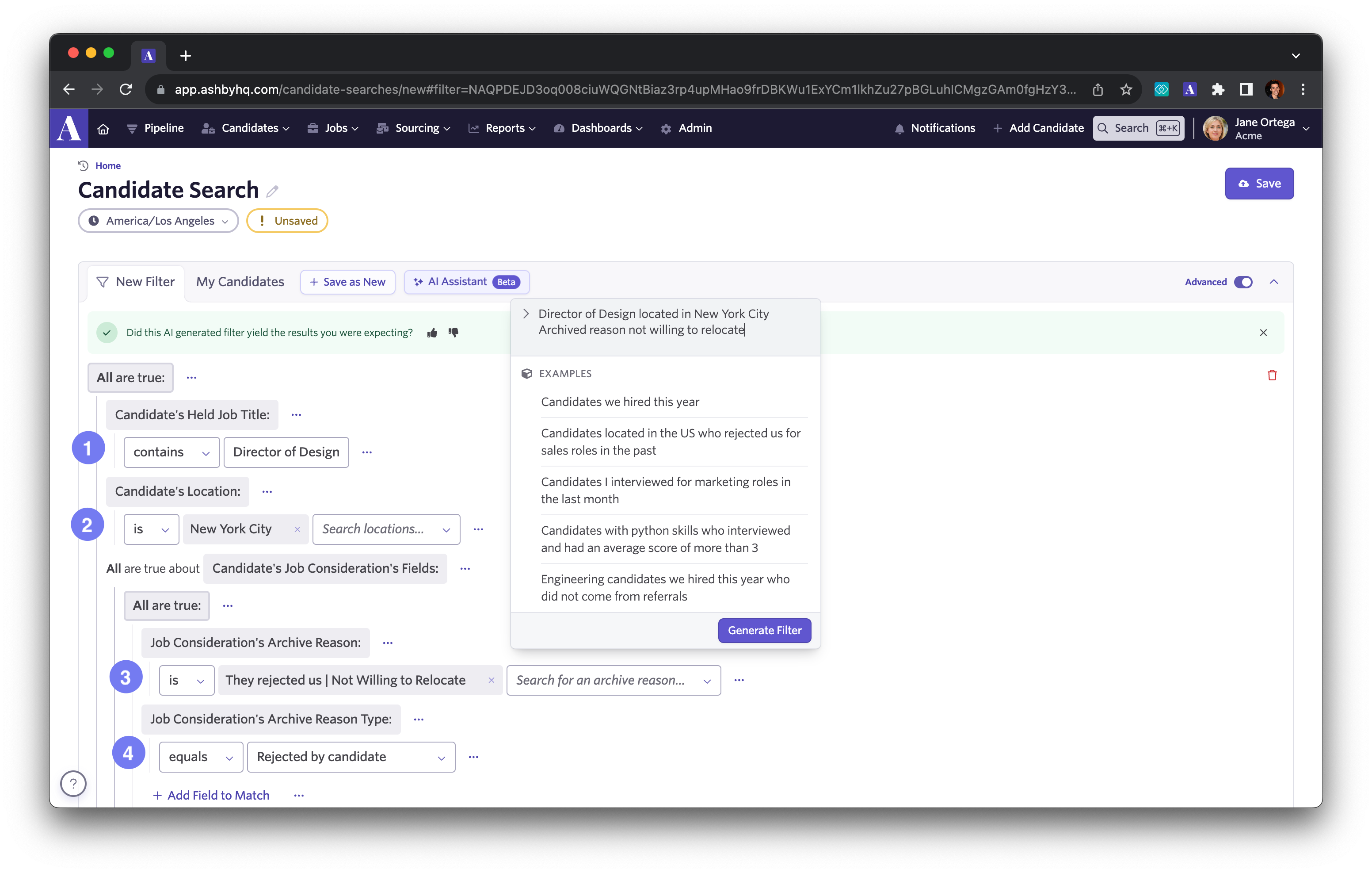 Generative AI Email Tokens
Lastly, we have AI substitution tokens that can be used in your email sequences and LinkedIn outreach.
This AI-powered tool serves as both a research assistant and a copywriter. It automatically generates text for your emails, helping you to draft compelling copy. It will take into account the job description and the candidate's work history.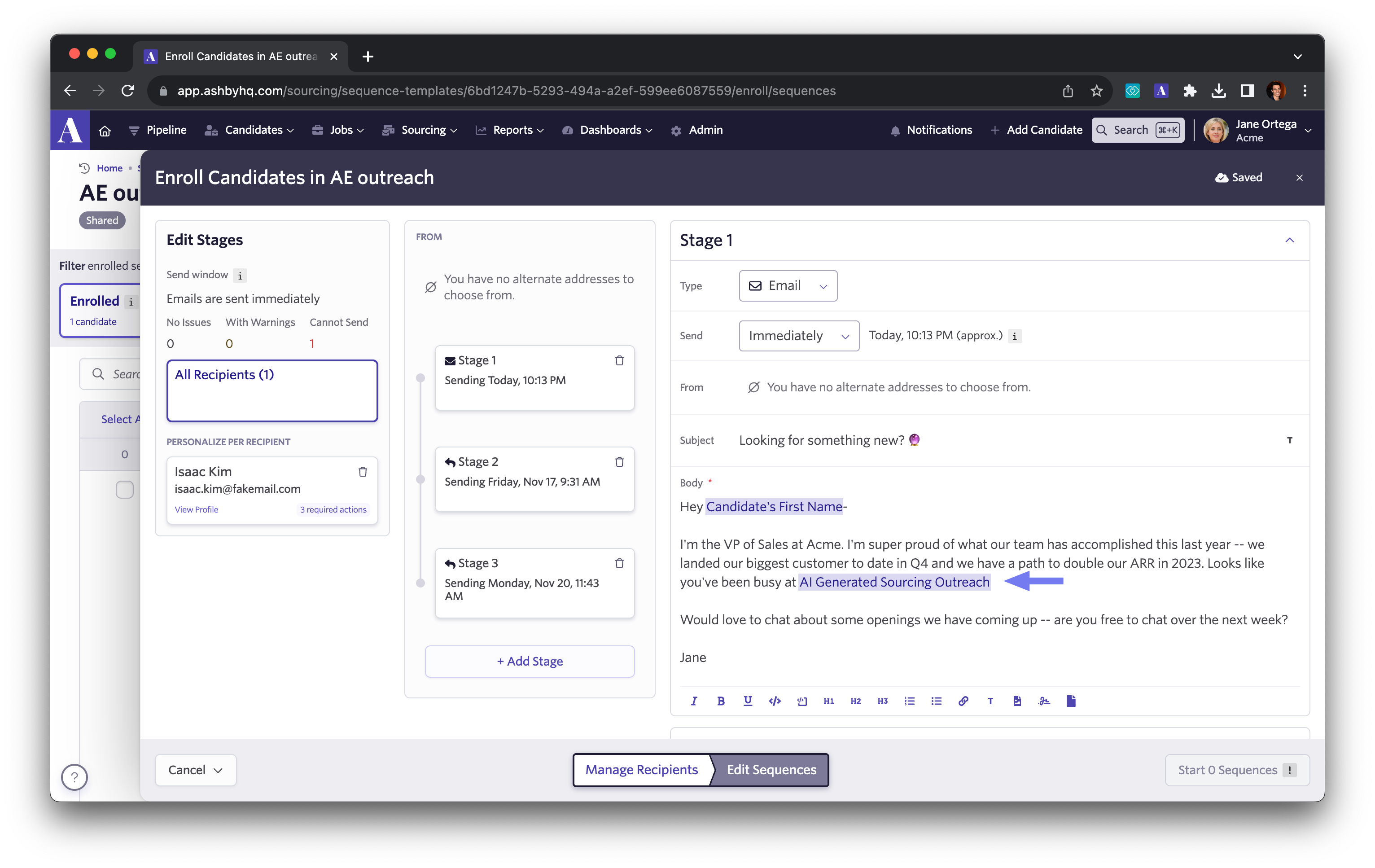 Similar to the AI-generated filters, you have the option to accept, edit, or regenerate the text provided by the token.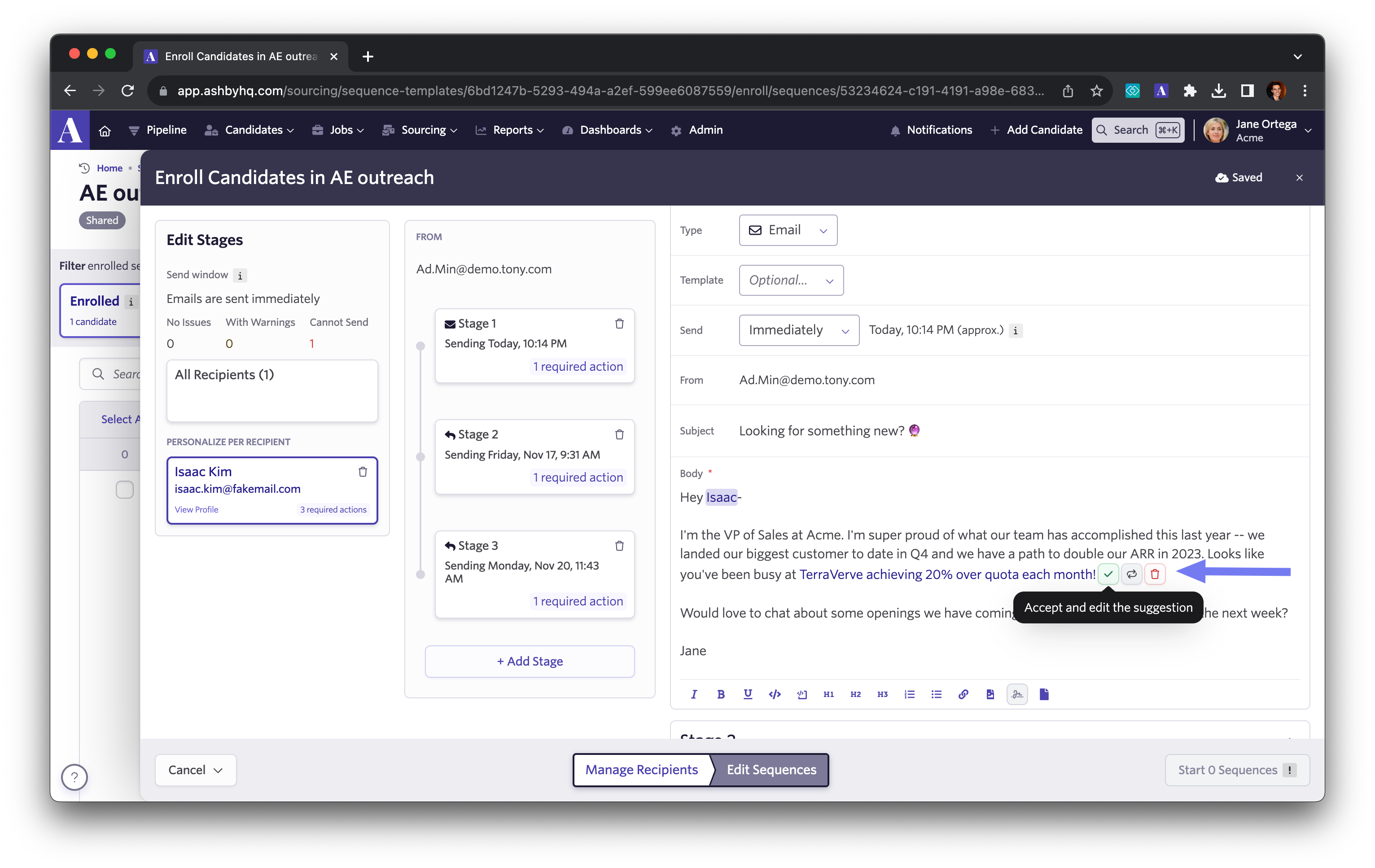 By leveraging the clean data architecture that exists in Ashby, we can build truly valuable AI-based features that power your day-to-day tasks. We're excited about upcoming AI functionality in the Ashby product and commit to maintaining a high bar for quality and reliability for our customers.
To get started head over to Organization Setup > Early Access to enable these three features. If you're interested in trying out Ashby and our new AI features you can also book a demo to see them in action.