New Feature: Surface and Deliver Detailed Data in One-Click with Alert Templates
Today we're announcing the launch of our new Alert Template Library. This library features out-of-the-box templates, enabling you to create new alerts with just a click of a button for a wide variety of use cases.
Surfacing the details of your data is crucial to ensuring you hit your recruiting goals. Removing any barriers to getting started with new alerts can go a long way.
With alert templates, you can set up alerts that notify recruiters "when a referral has been in review for more than two days" or "when a new promoter candidate experience survey is submitted"— and more. All with just one click.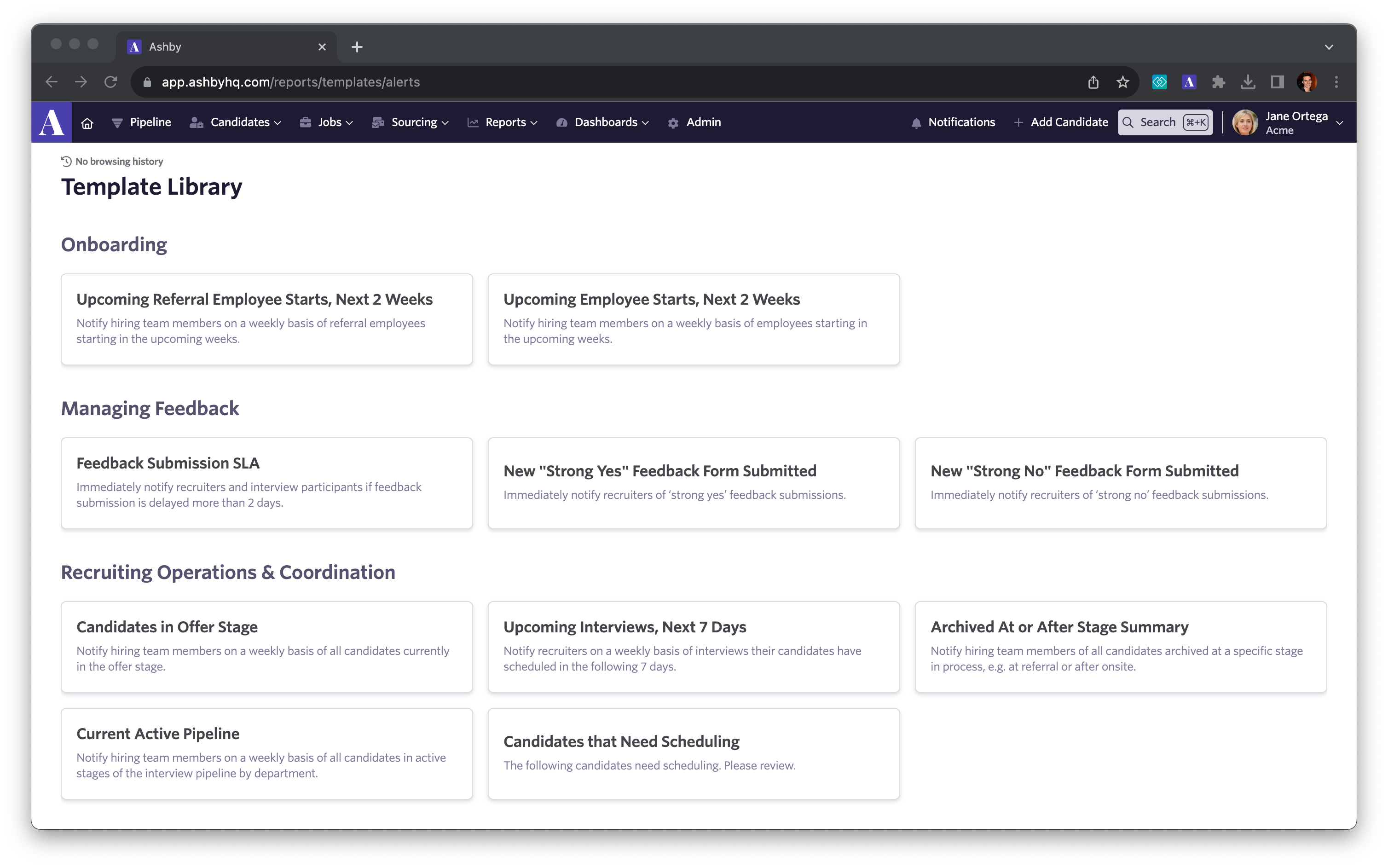 Today, we have pre-built alerts for surfacing data across:
New hires
Managing referrals
Maintaining candidate velocity and SLAs
Managing job status and setup
Candidate experience surveys
Onboarding
Managing feedback
General recruiting operations
These templated alerts will create the associated report automatically and pre-fill alert configuration details so you can start using it straightaway.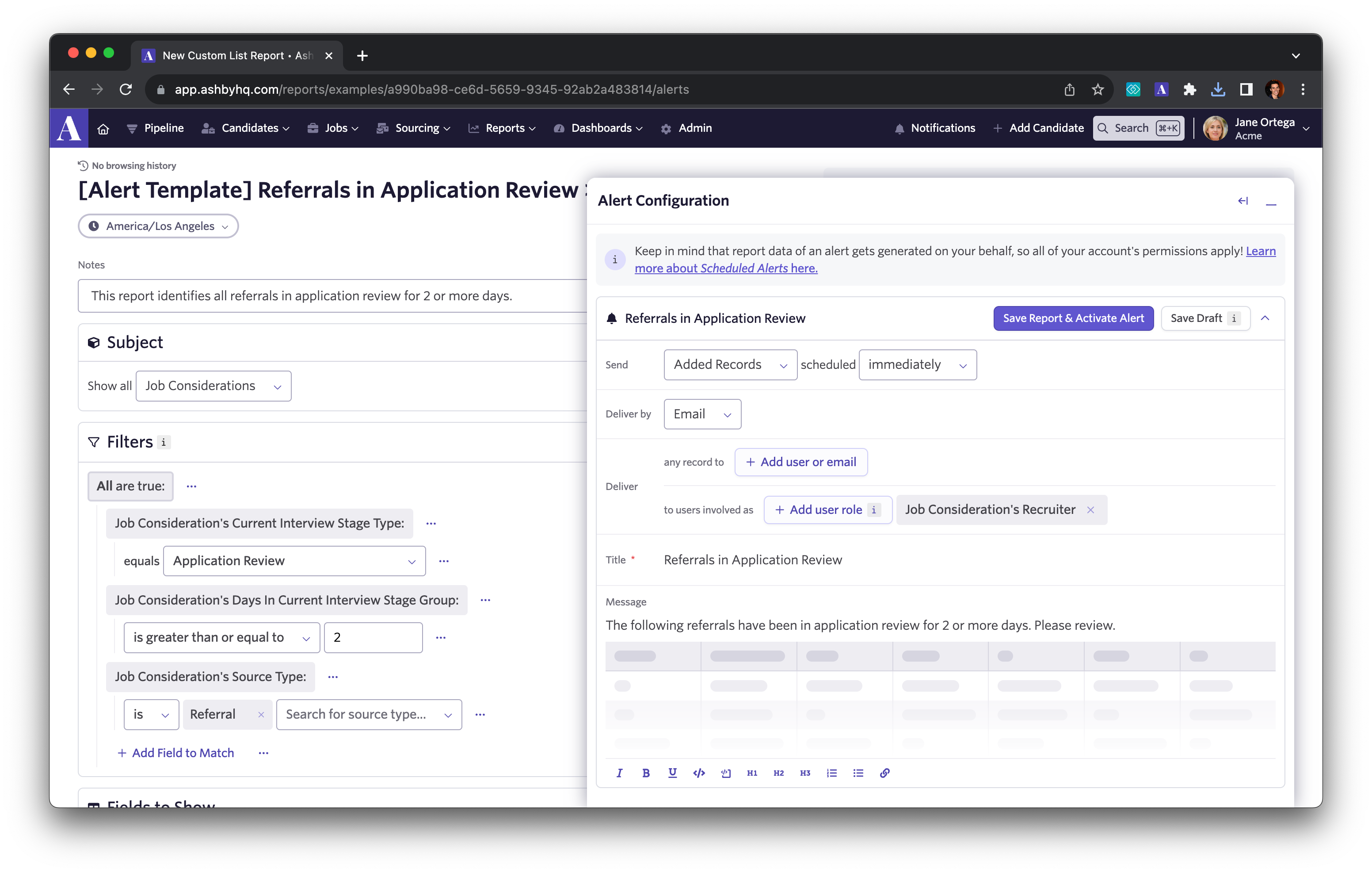 When we first built alerts we were constantly impressed by how innovative our customers were with creating and applying alerts to their workflows to improve their recruiting process. We took these learnings and packaged them up to share with all of you!
To get started head over to Reports > Templates > Alerts. You can read more about how alerts work at Ashby University. If you're interested in trying out Ashby and the new Alert templates you can also book a demo to learn more.