New Integration: Connect Ashby to Zapier's Automation Platform
You can now integrate Ashby with Zapier connecting you to the 6,000+ apps in the Zapier ecosystem.
Many teams use Zapier as a critical part of their workflow to automate tasks between various apps through a series of triggers and actions.
This is perfect for quickly building automation for unique workflows you have as part of your recruiting process. See some example workflows below, powered by Ashby and Zapier.
Automatically notify interviewers via text when a candidate cancels an interview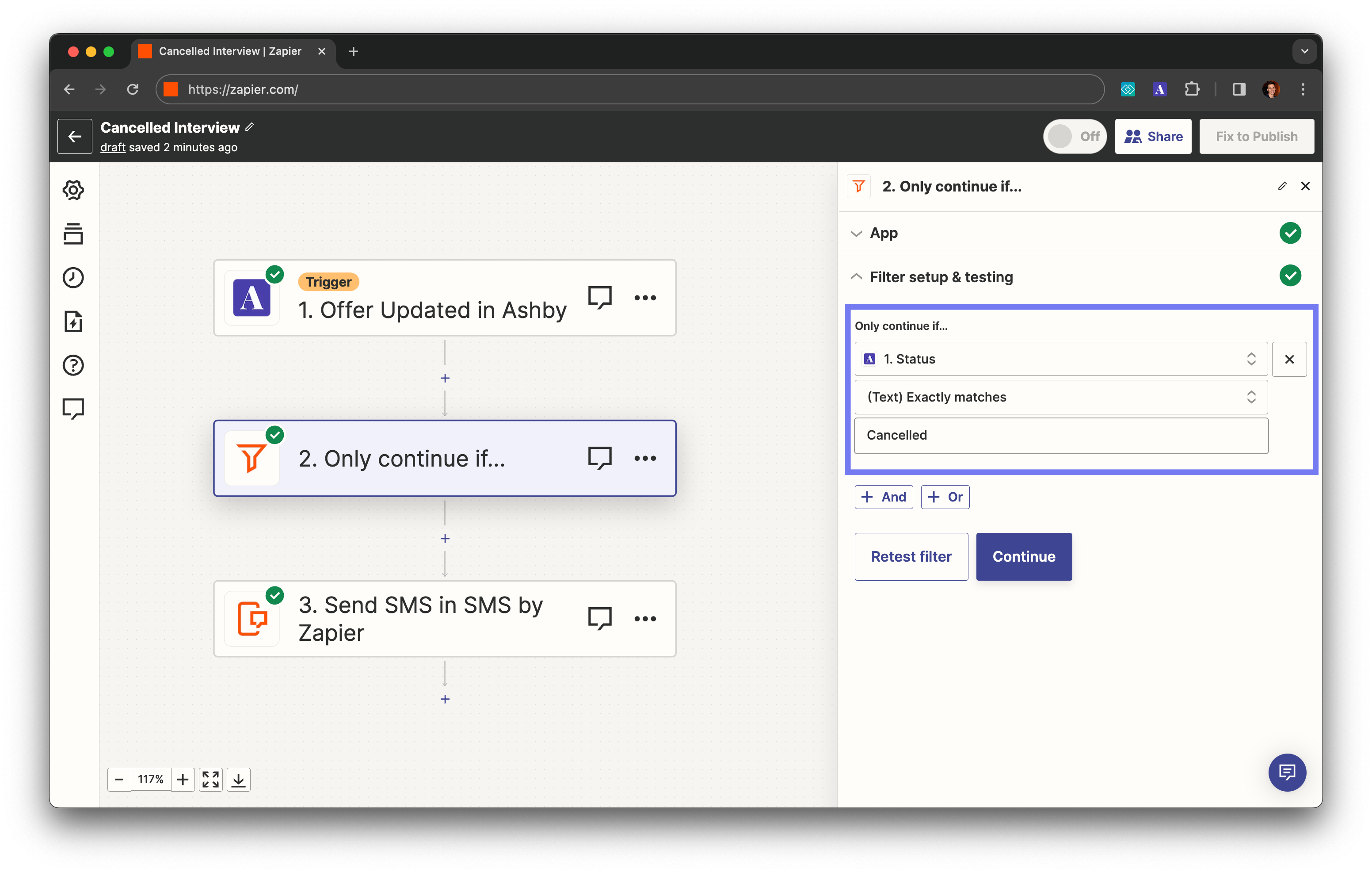 Order company swag for new hires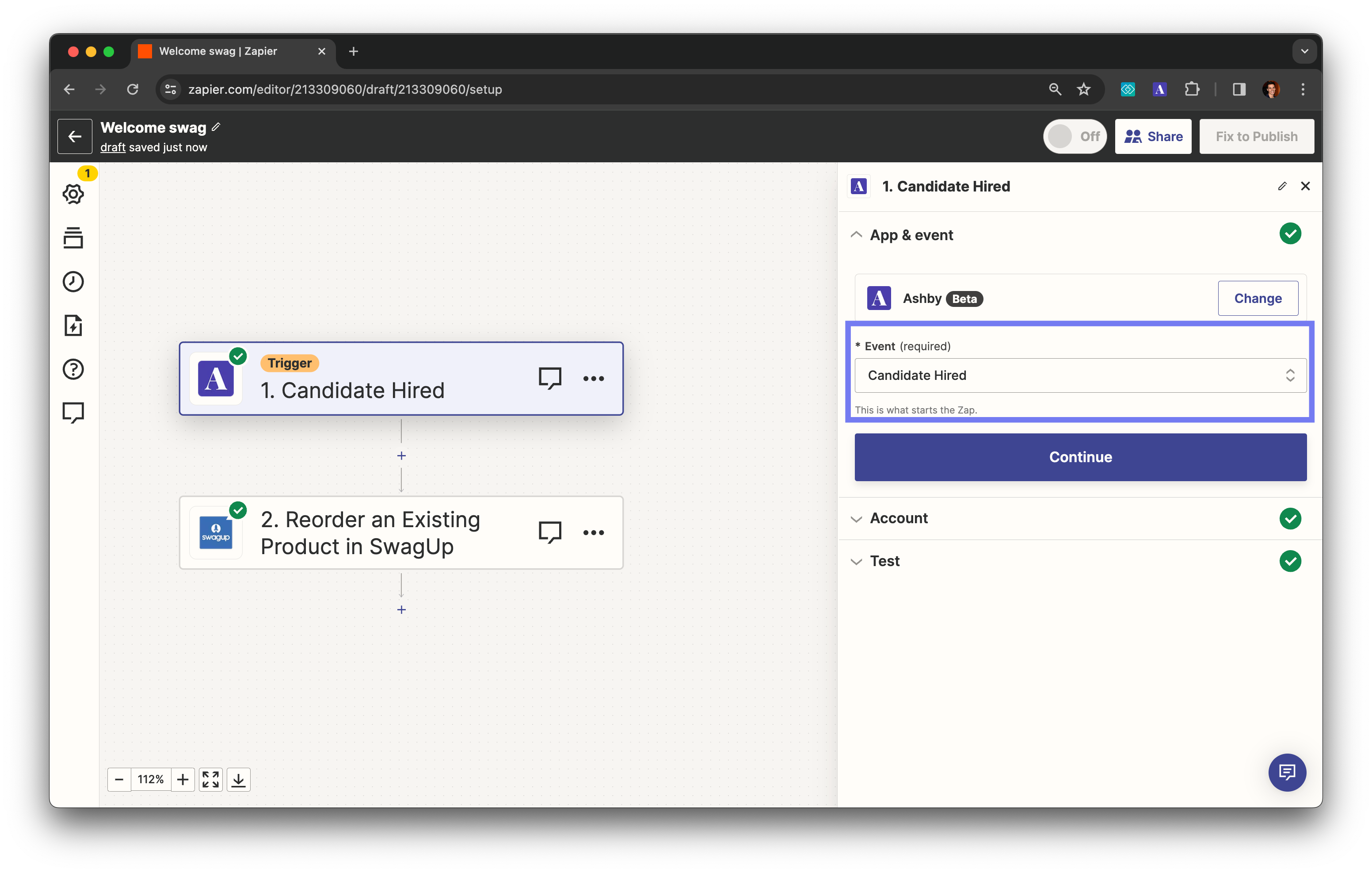 Email a specific list asking to promote your newly published job posting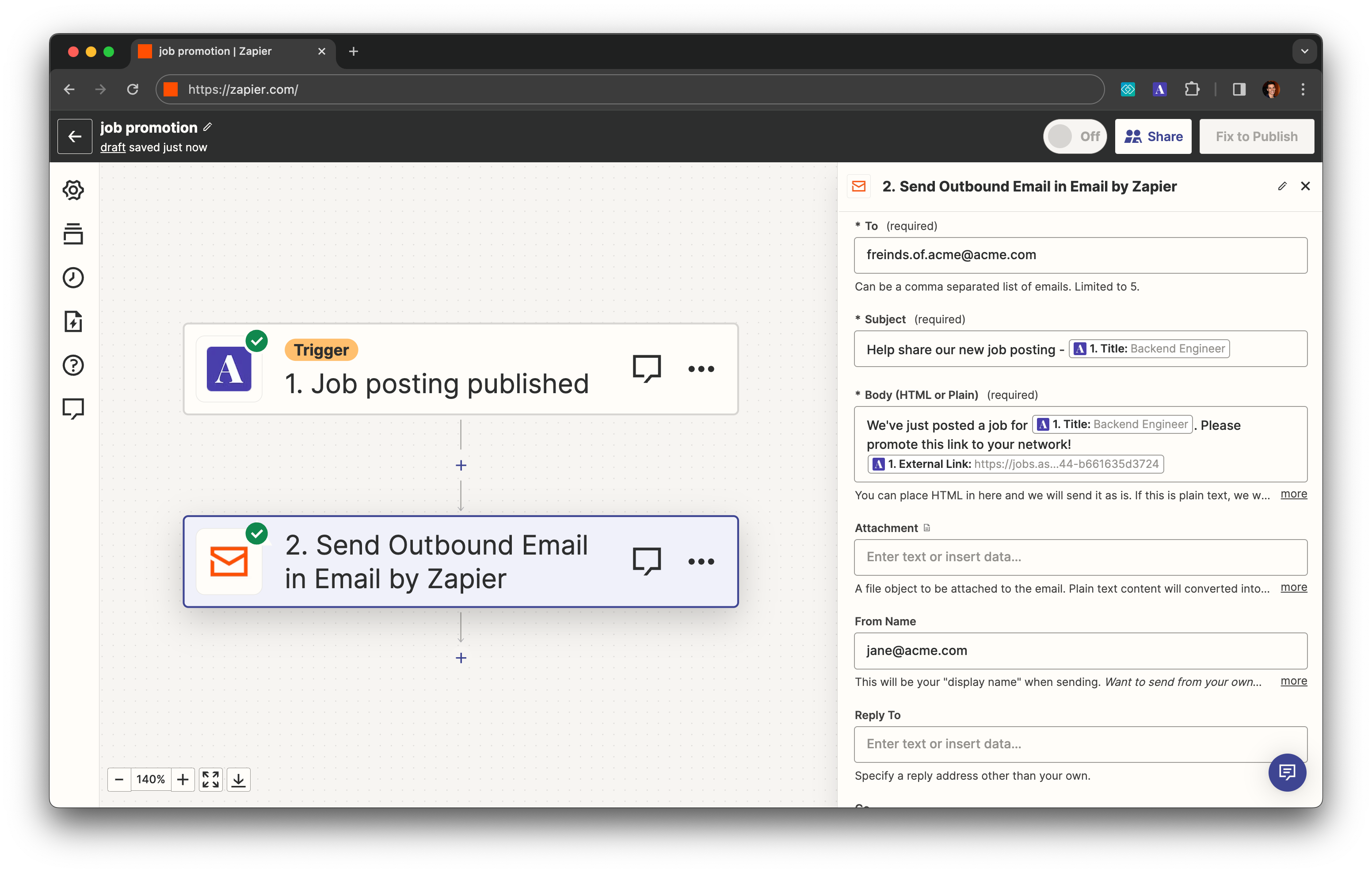 Any number of custom workflows are possible using the rich data sent between Zapier and Ashby. Right out of the gate we support Triggers in Zapier like:
Application Changed Stage
Candidate Applied / Hired
Interview Schedule Created / Updated
Job Posting Published / Unpublished
Offer Created / Deleted / Updated
We also support Actions such as:
Change Job Consideration Stage
Consider Candidate for Job
Create Candidate
Create Candidate Note
Update Candidate
And, Searches:
Find Candidate
Find Job
Find Job Consideration
We're excited to open up Ashby to the Zapier ecosystem! Stay on the lookout for more triggers and actions in the coming months.
To get started you can head over to the Integrations marketplace in Ashby and enable Zapier. You can also read more about the integration over at Ashby University. If you're interested in trying out Ashby and our new Zapier integration you can also book a demo with us to learn more.