New Feature: Candidate Suggested Times for Direct Bookings
With today's release, we're giving you the option to allow candidates to suggest times through direct booking links. If candidates can't find a suitable time, they can now send their preferred slots to the meeting organizer.
Keeping this scheduling workflow in Ashby reduces the back and forth email communication with meeting organizers if candidates can't find a time that works for them. It also provides a more approachable way for candidates to suggest new times, rather than force a time that's inconvenient, leading to a higher quality interview experience.
To get started, you can enable the setting at the organizational level or on individual schedule templates.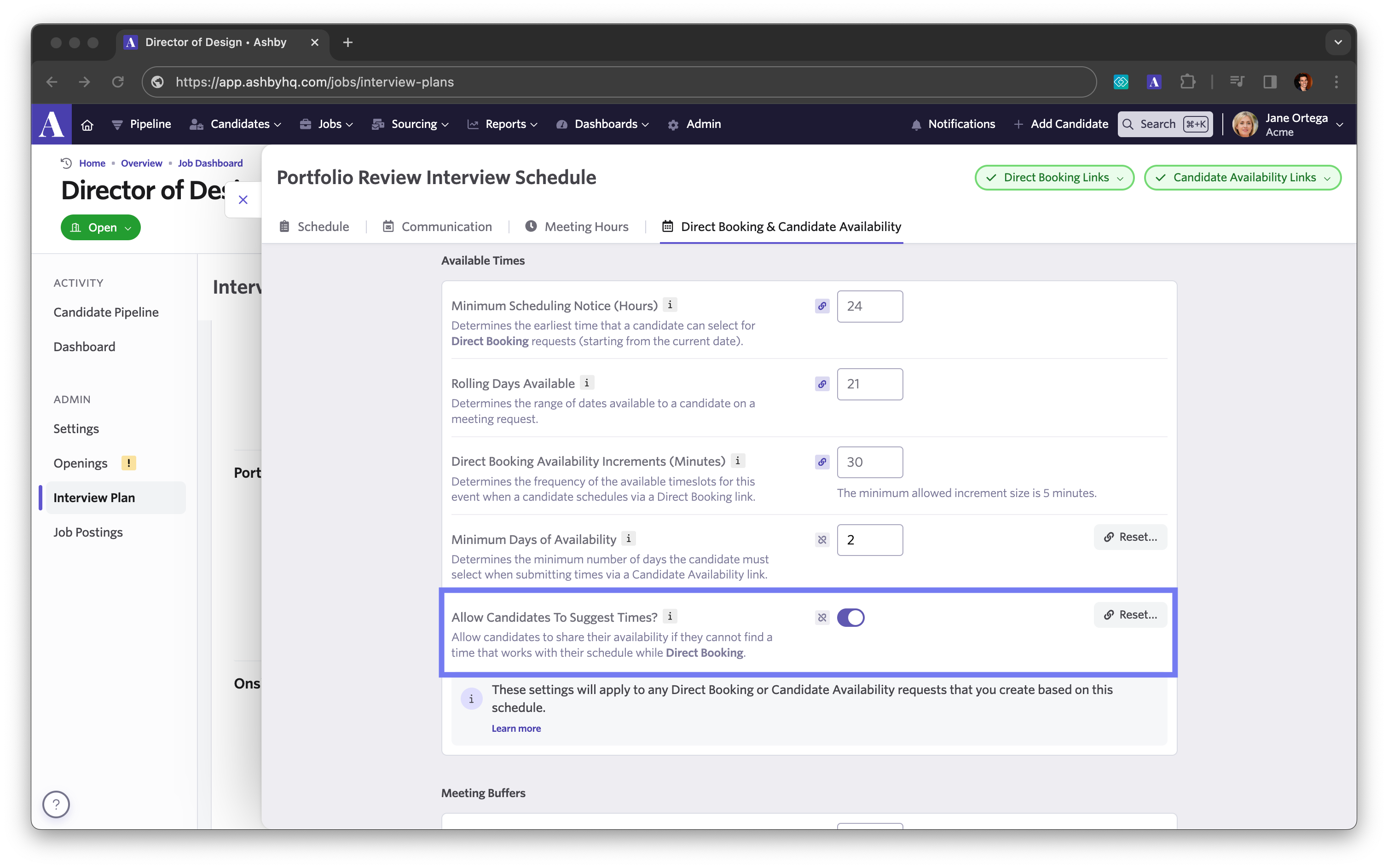 Now, when scheduling through a direct booking link candidates can have the option to suggest times to the meeting organizer.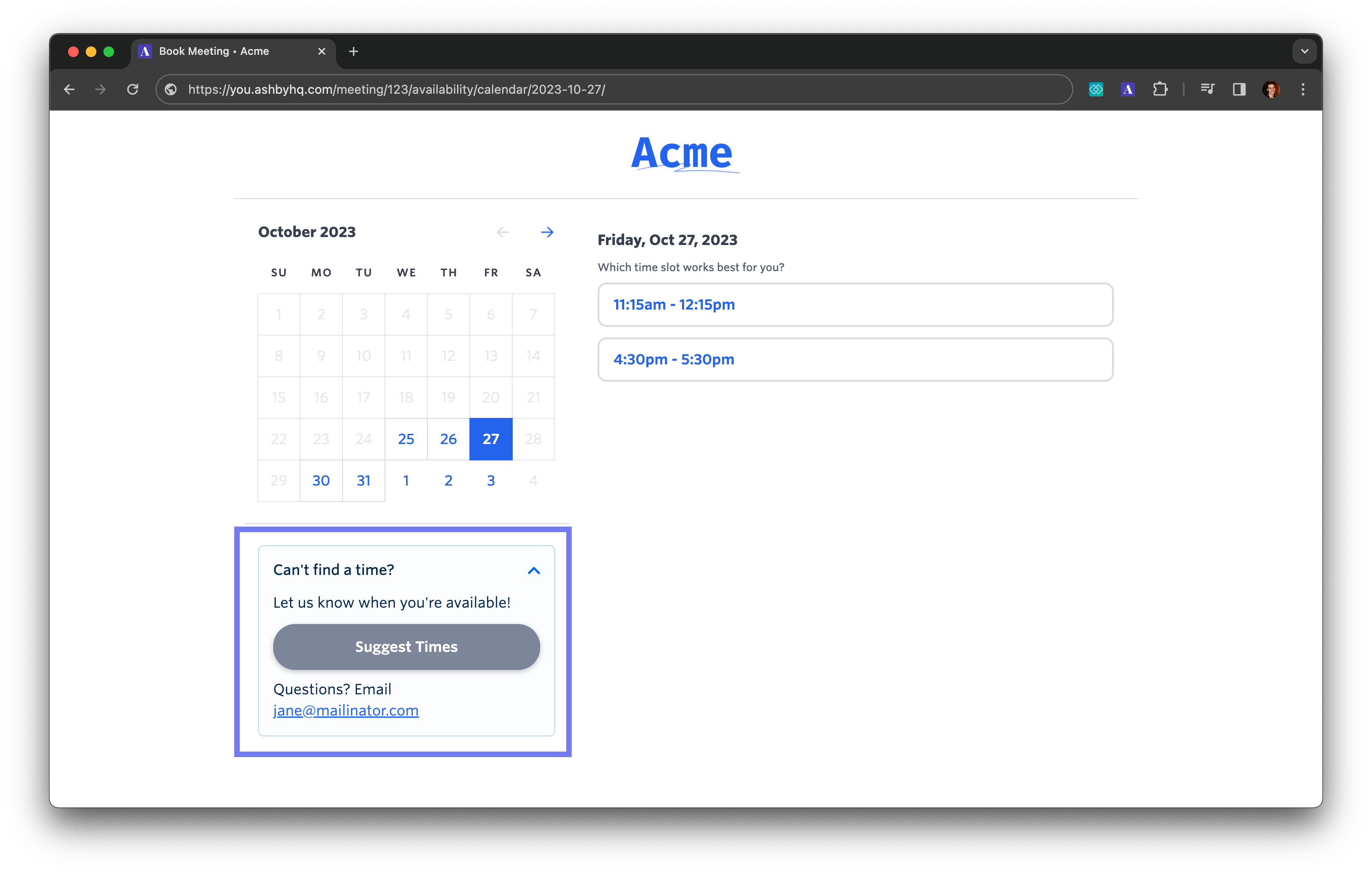 Candidates are taken to a scheduling flow where they can suggest different days and/or new time slots.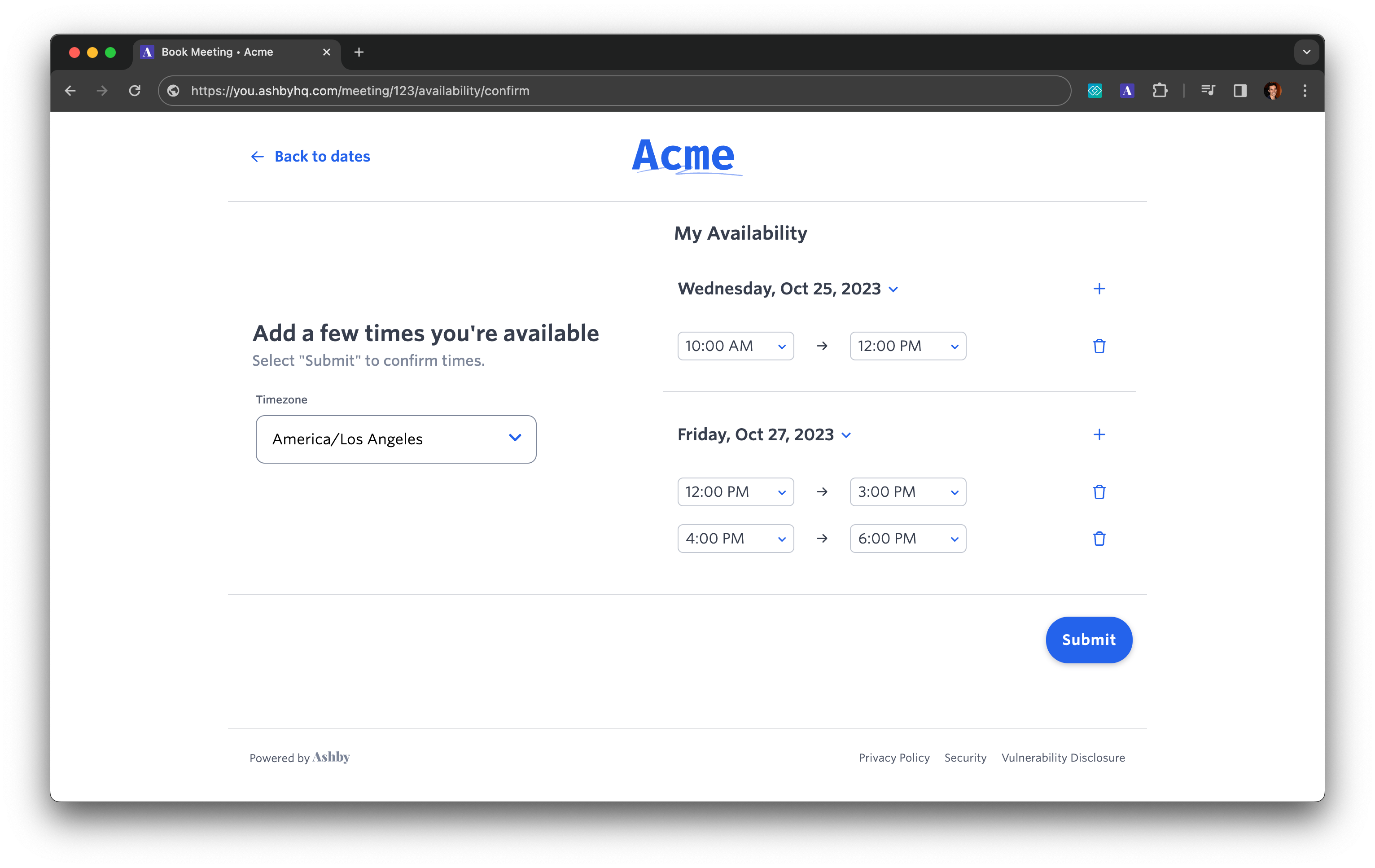 Once the candidate submits, a notification will automatically send to the meeting organizer via slack or email and appear in the candidate feed.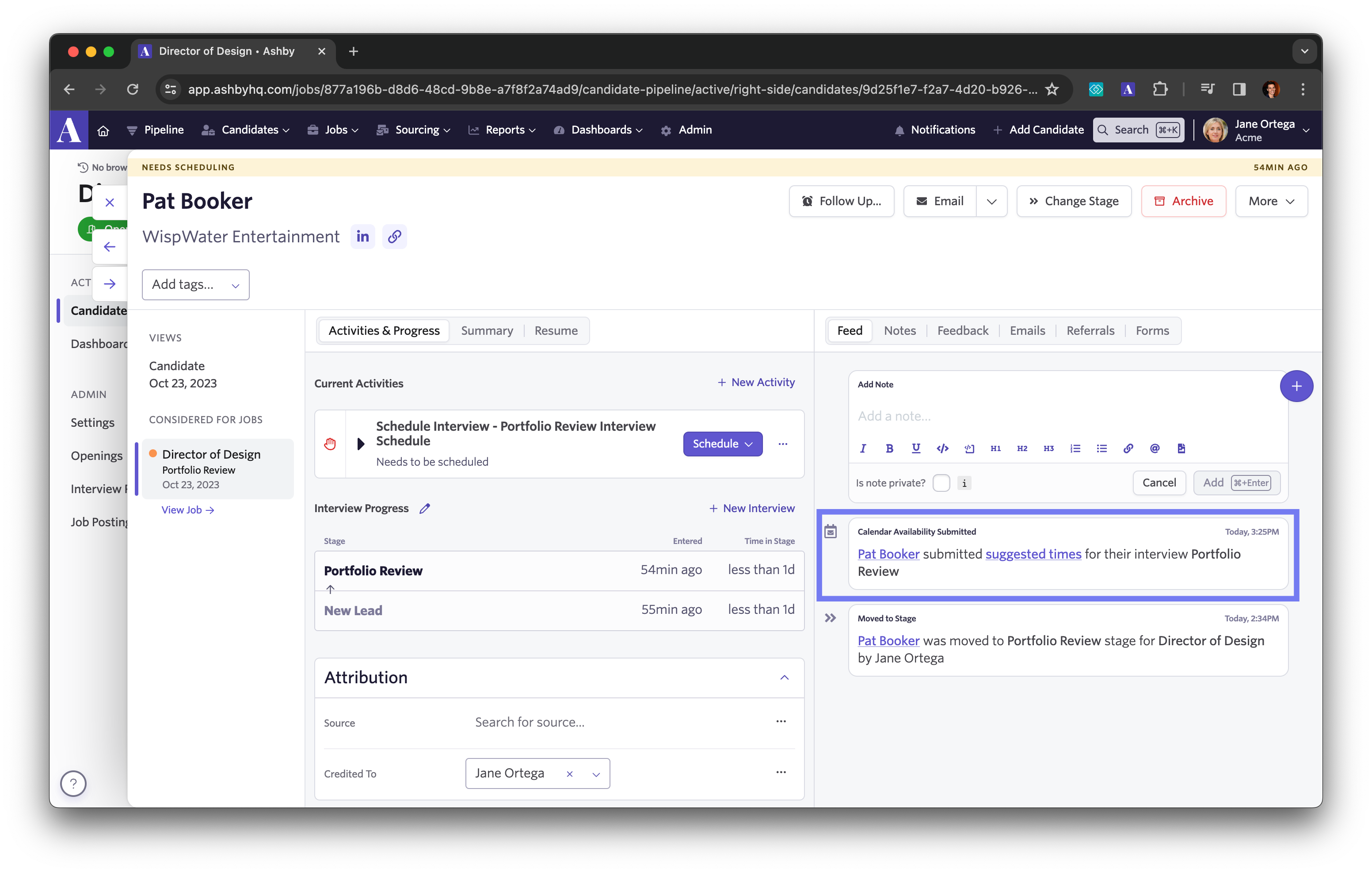 This brings a critical piece of the interview scheduling workflow into Ashby, so hiring teams can be more productive and candidates can have a seamless interview experience. If you're interested in using Ashby and the new "suggested times" feature, book a demo with us!