Ashby Has Partnered with CodeScreen
Benjamin Encz
Co-founder & CEO
Ashby has partnered with CodeScreen! CodeScreen is a testing platform that allows you to create unique assessments for potential engineers. Design your own assessments, or select one from CodeScreen's library to get a sense of your candidates' coding skills.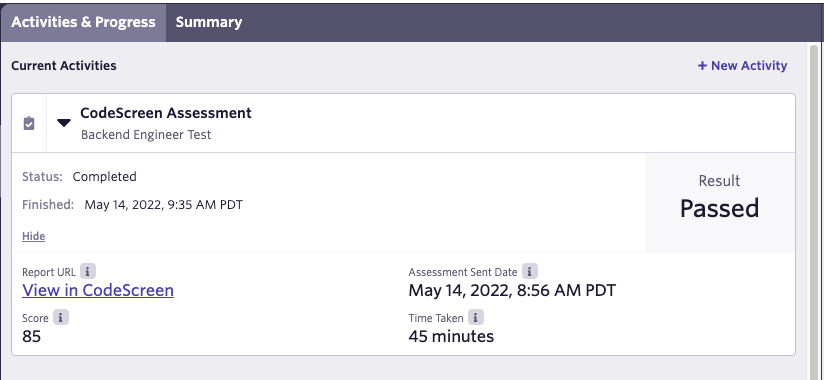 With this integration, you'll be able to send CodeScreen assessments and see the results without leaving your Ashby app, saving you time and clicks.
Check out CodeScreen's documentation or visit Ashby University to learn more.