Ashby Has Partnered with Dover
Benjamin Encz
Co-founder & CEO
We're excited to be partnering with recruitment orchestration platform, Dover!
Dover automates your recruiting operations so that you can create an amazing recruiting experience. They evaluate candidates to find the ideal ones to fill your open roles, then deliver them right to you in Slack.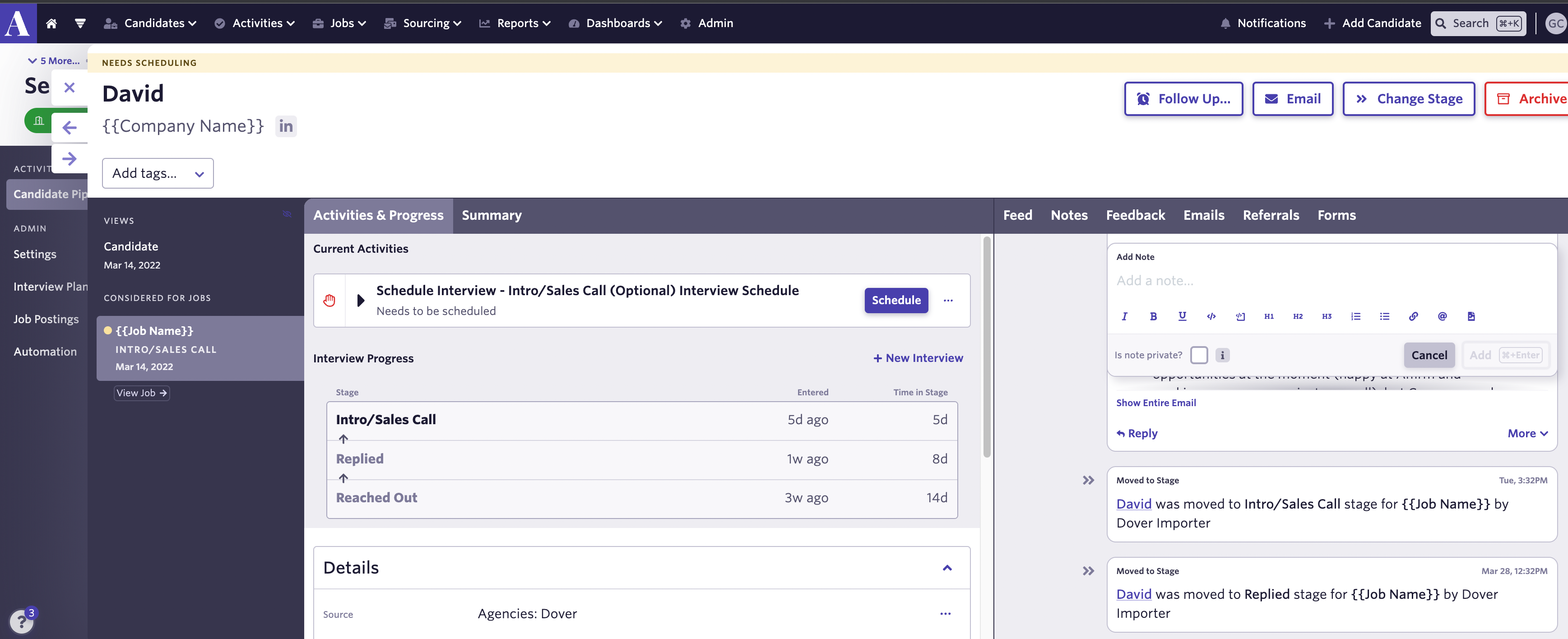 With Ashby and Dover, your hiring process will be smoother than ever, as candidates move quickly through your pipeline, with less active work from your team.
To learn more, check out Dover's integration page or Ashby University.