Ashby Has Partnered with Gusto
Benjamin Encz
Co-founder & CEO
We're thrilled to announce that Ashby has now partnered with Gusto. Gusto provides full-service HR, payroll, and benefits management for businesses.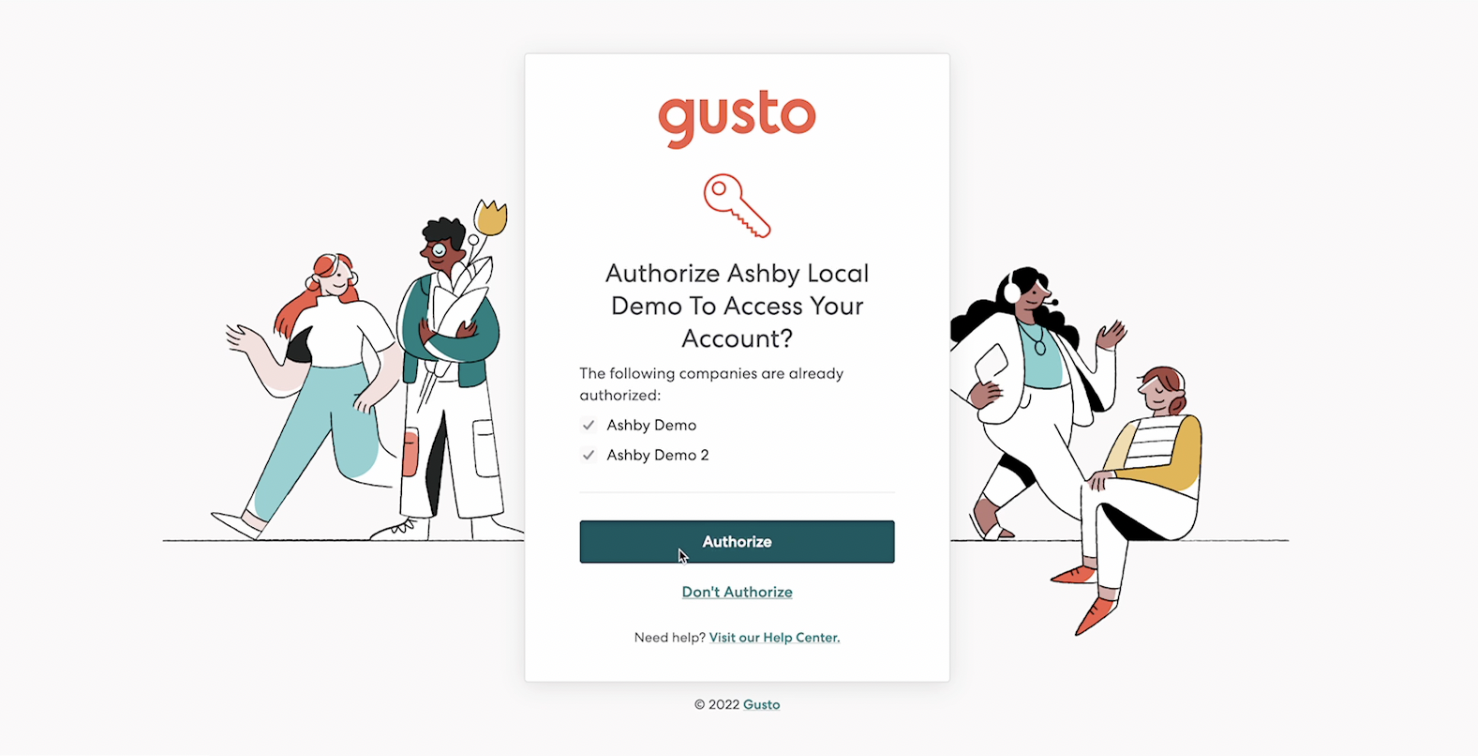 Gusto eliminates stress and confusion around all things HR. Everything from health insurance to taxes to time and attendance tracking is handled for you in-app.
With Ashby's high-level recruiting and reporting tools, it's faster and easier to manage all of the elements of a happy, productive team in one convenient place.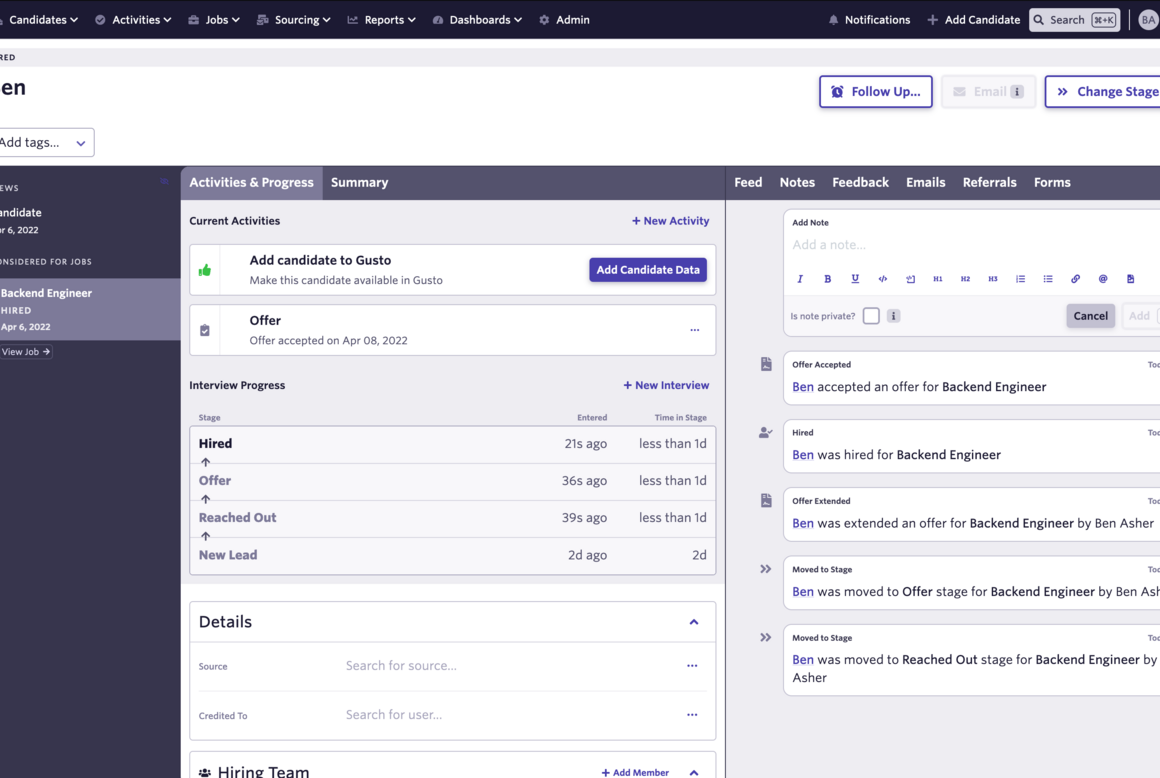 Learn more about it here or check out Ashby University to learn how to set up your integration.