New Feature: Add LinkedIn Outreach Activities to Your Sourcing Strategy in Ashby
We're excited to launch a new sourcing feature that allows you to scale, track, and report on your LinkedIn outreach activities. In Ashby, you can now add a sequence step that notifies you to send a LinkedIn InMail or LinkedIn connection request. You also have the option to log these two LinkedIn activities as one-off communication touch points outside of your sequences.
Sourcing and engaging candidates now involves more than just sending a handful of emails. Modern recruiters are diversifying their communication strategies to increase response rates. But, if your team is reaching hundreds of candidates weekly, through various communication methods, it becomes challenging to scale and track these efforts. Let's look at how you can now handle this in Ashby.
LinkedIn InMail & connection requests in sequences
You can now add a step in your sequences that will prompt you to send an InMail or connection request, using a customizable template you've set up.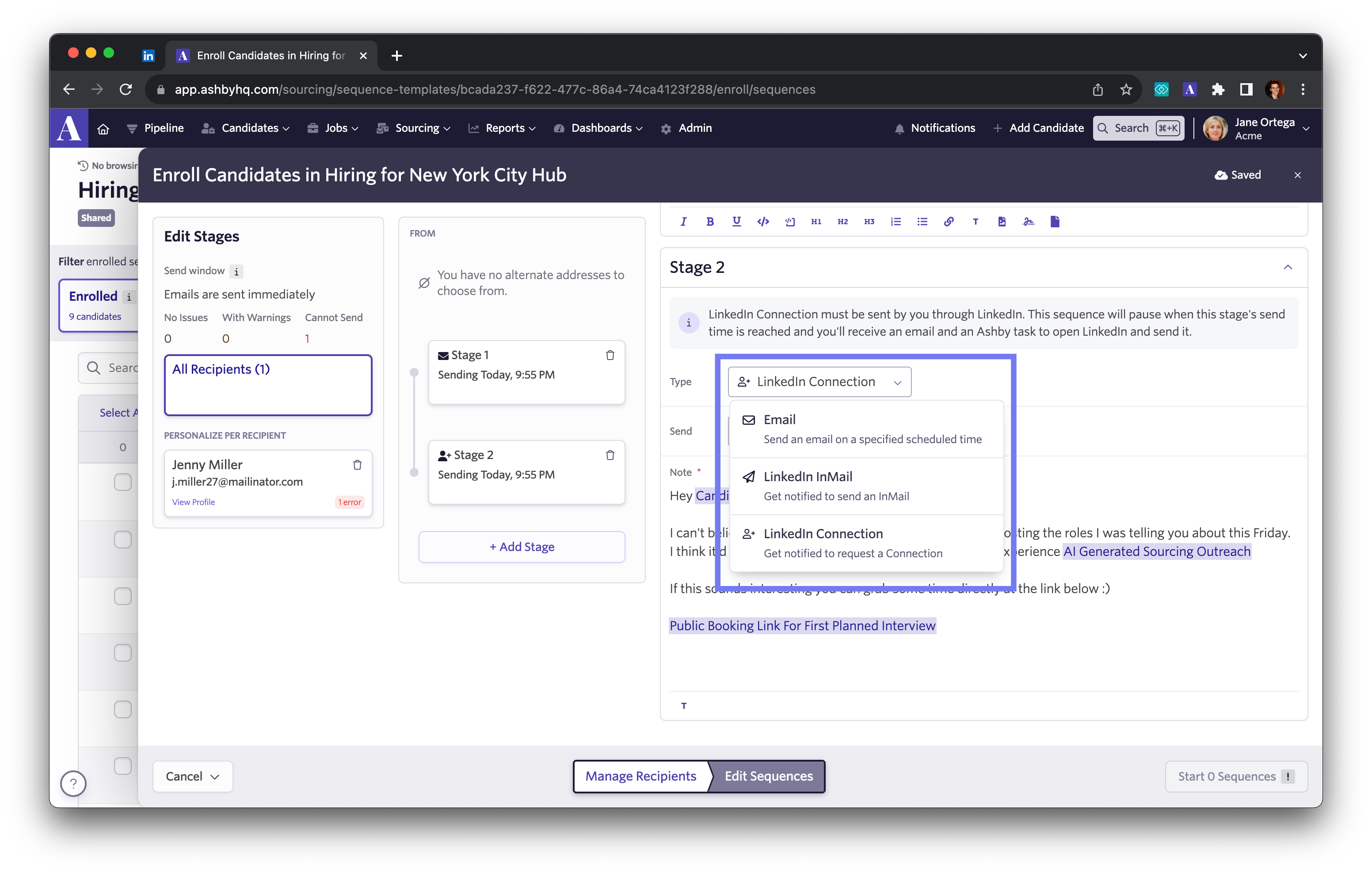 Once a sequence reaches a LinkedIn-specific stage, the sequence will pause. You'll then be notified via email as well as on the Ashby homepage to complete the action.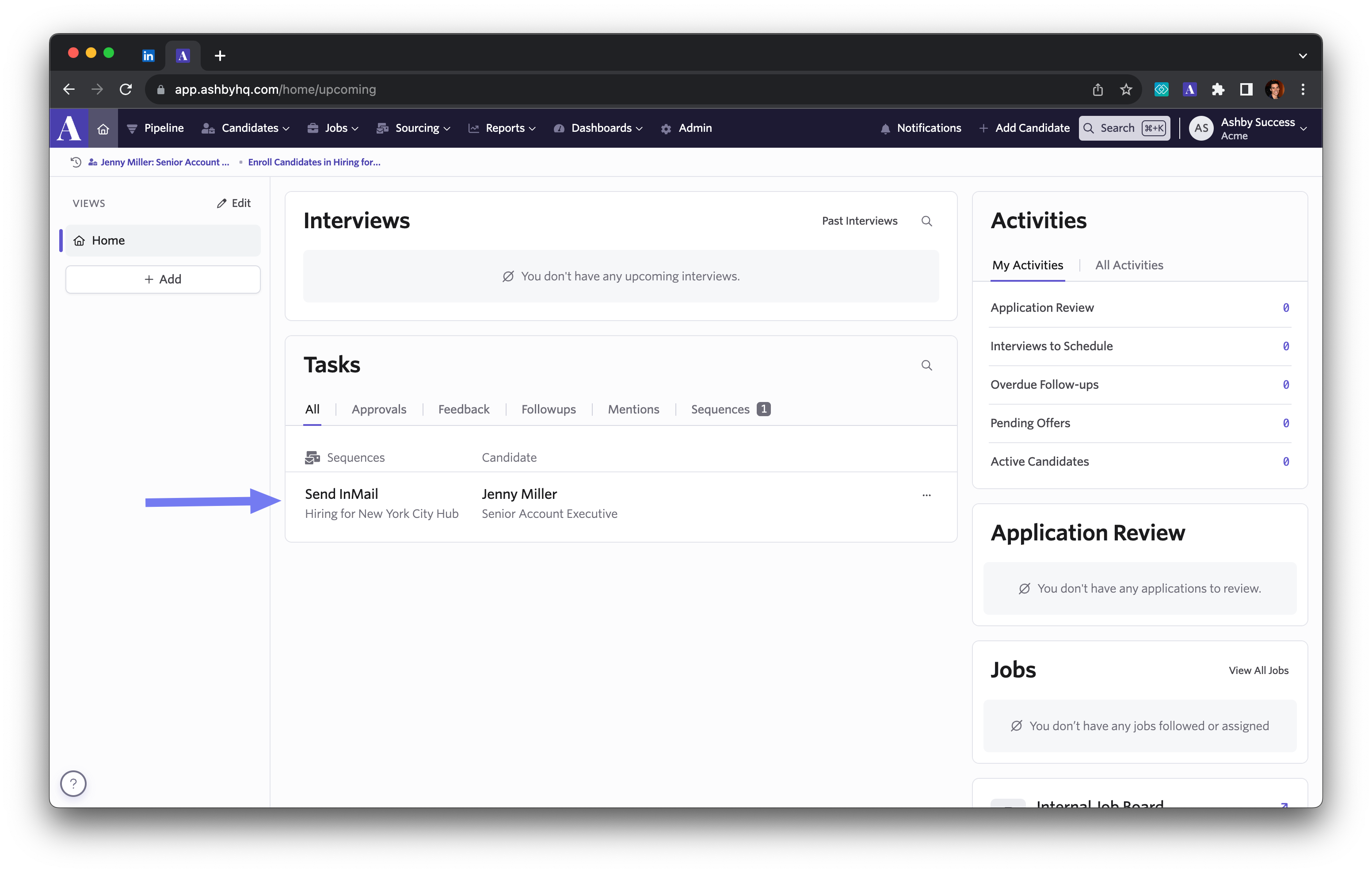 These notifications will take you directly to the candidate's LinkedIn profile where you can send the InMail or complete the connection request and mark it as done.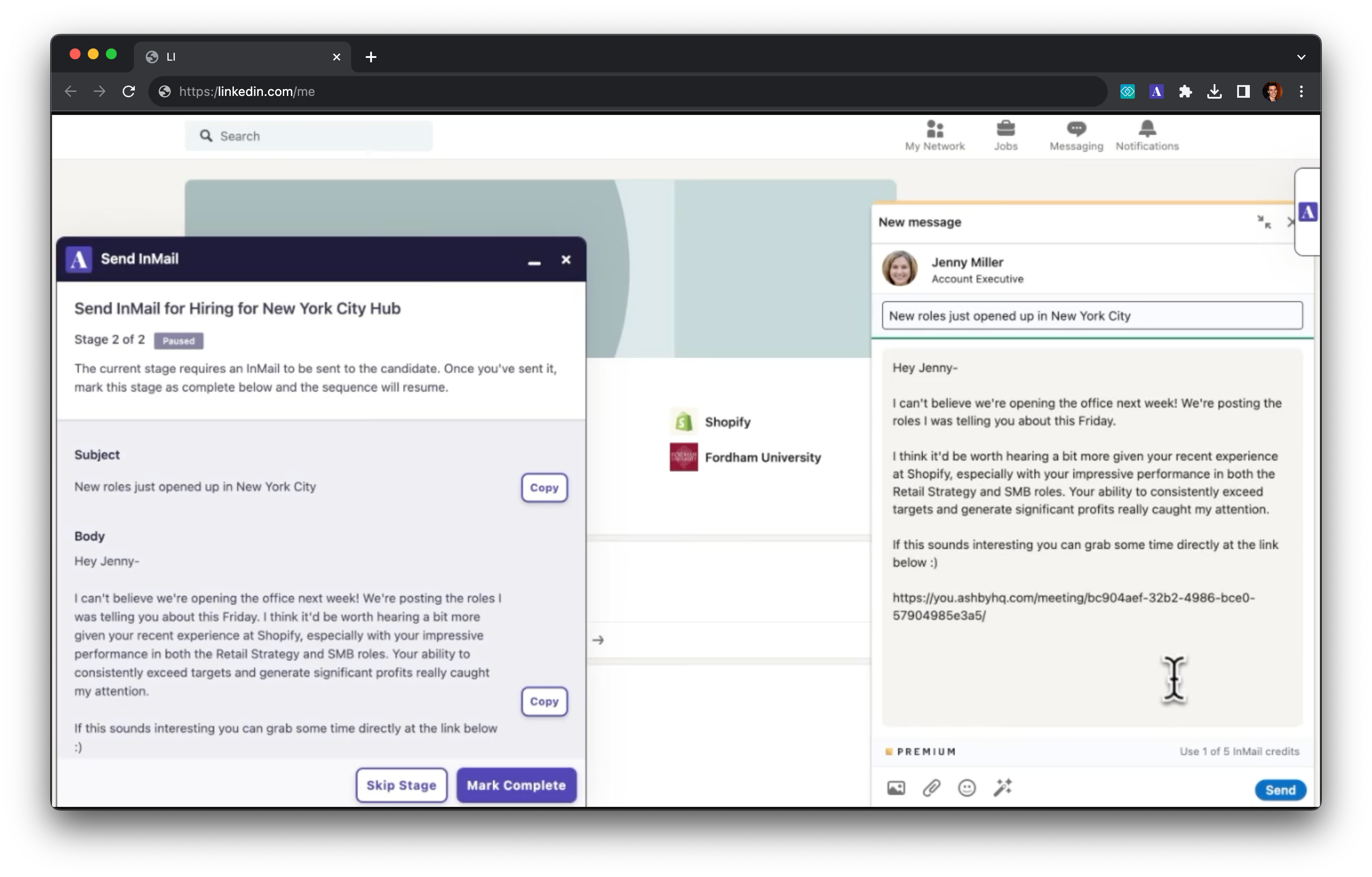 Directly logging outreach and replies
You may also want to send your LinkedIn outreach outside of a sequence. You can do that too! Quickly log these activities directly from the chrome extension.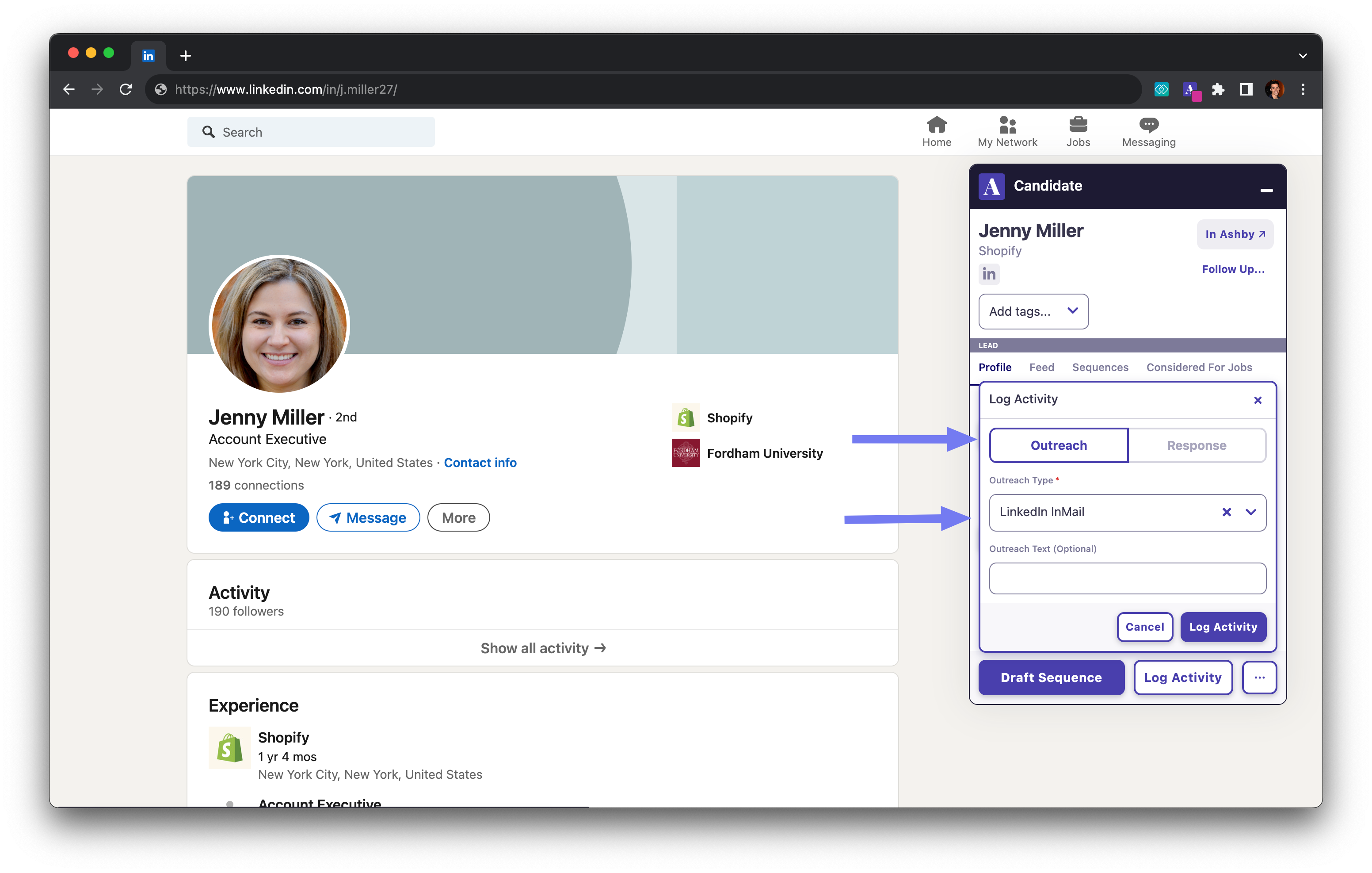 Or, from the candidate profile.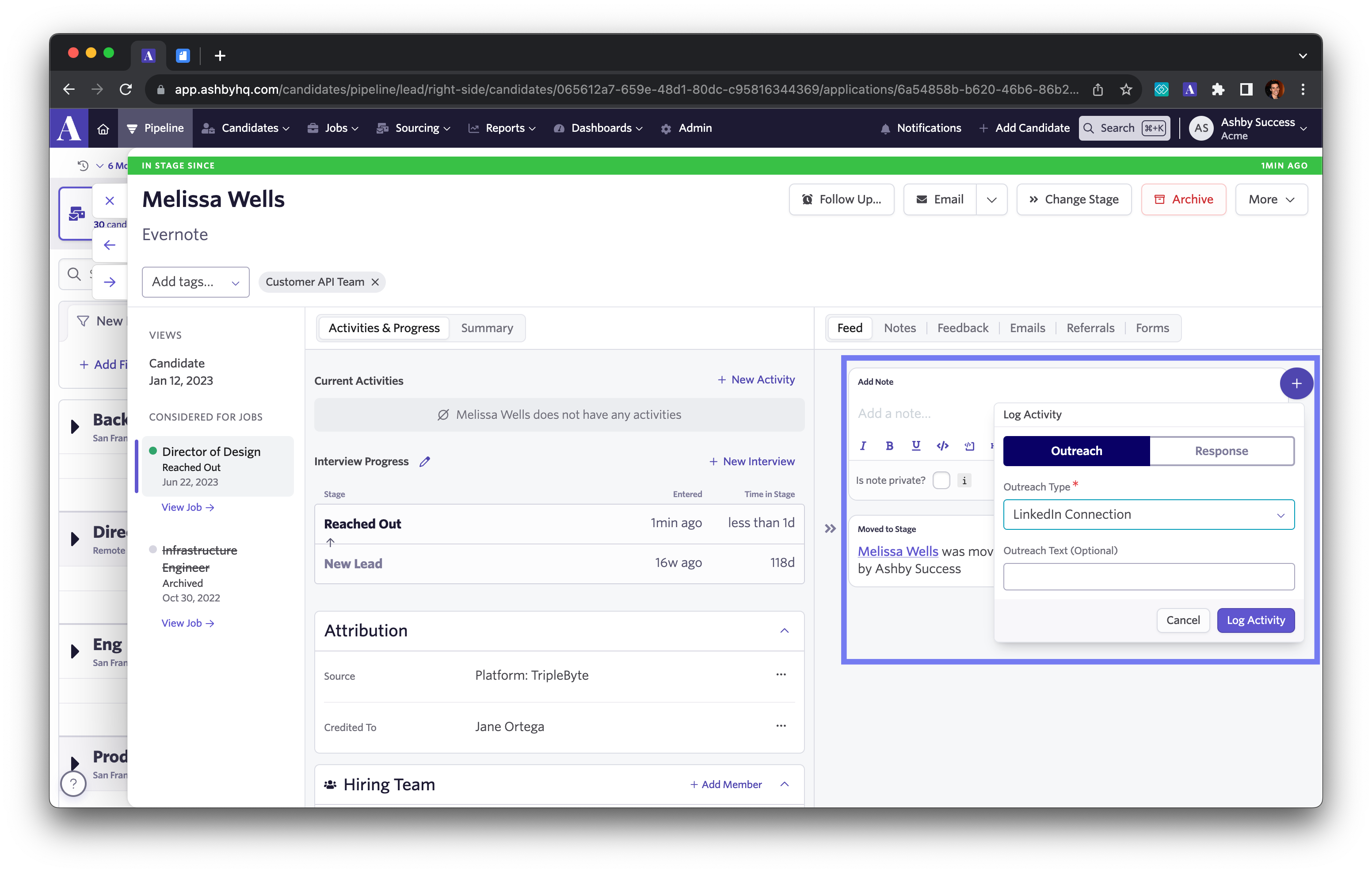 Reporting on outreach activities
To understand the impact of your multi-channel sourcing strategy, we've added a new reporting subject called "Outreach Activities" for you to build custom reports from.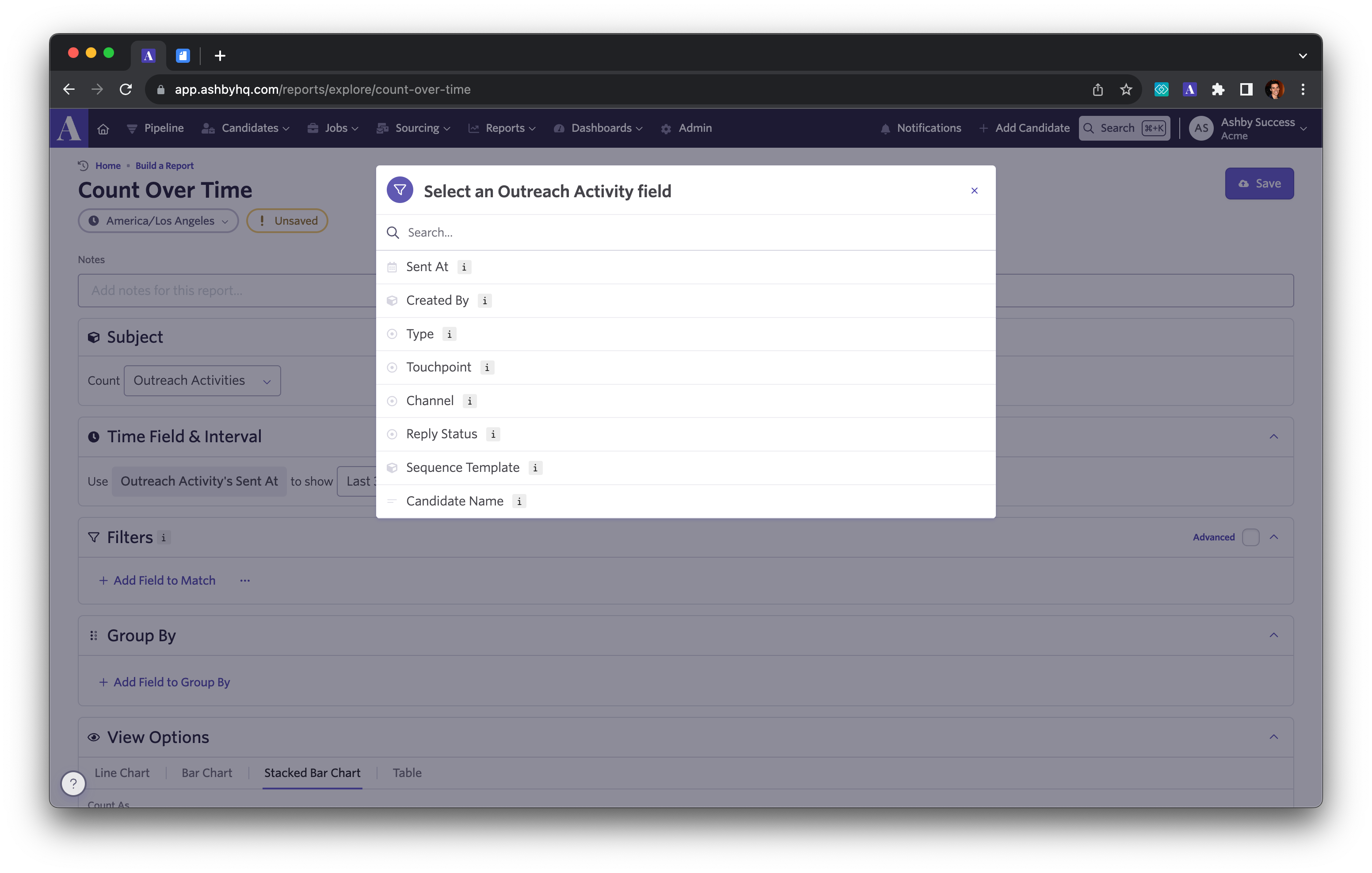 We've also included report templates that give you Outreach Activity reporting out-of-the-box.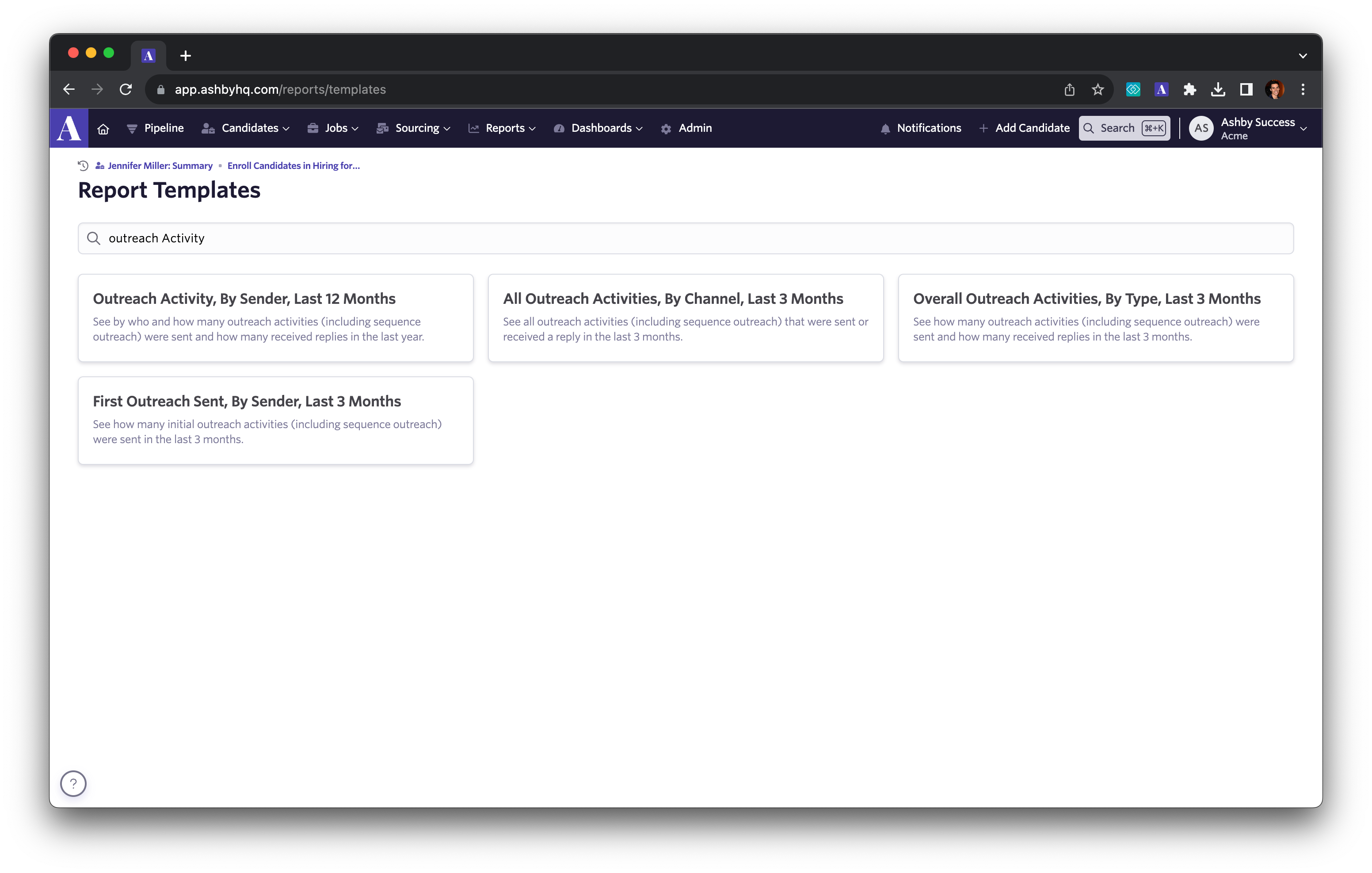 Now, we can easily see a report of all Outreach Activities, broken out by channel, over the last three months.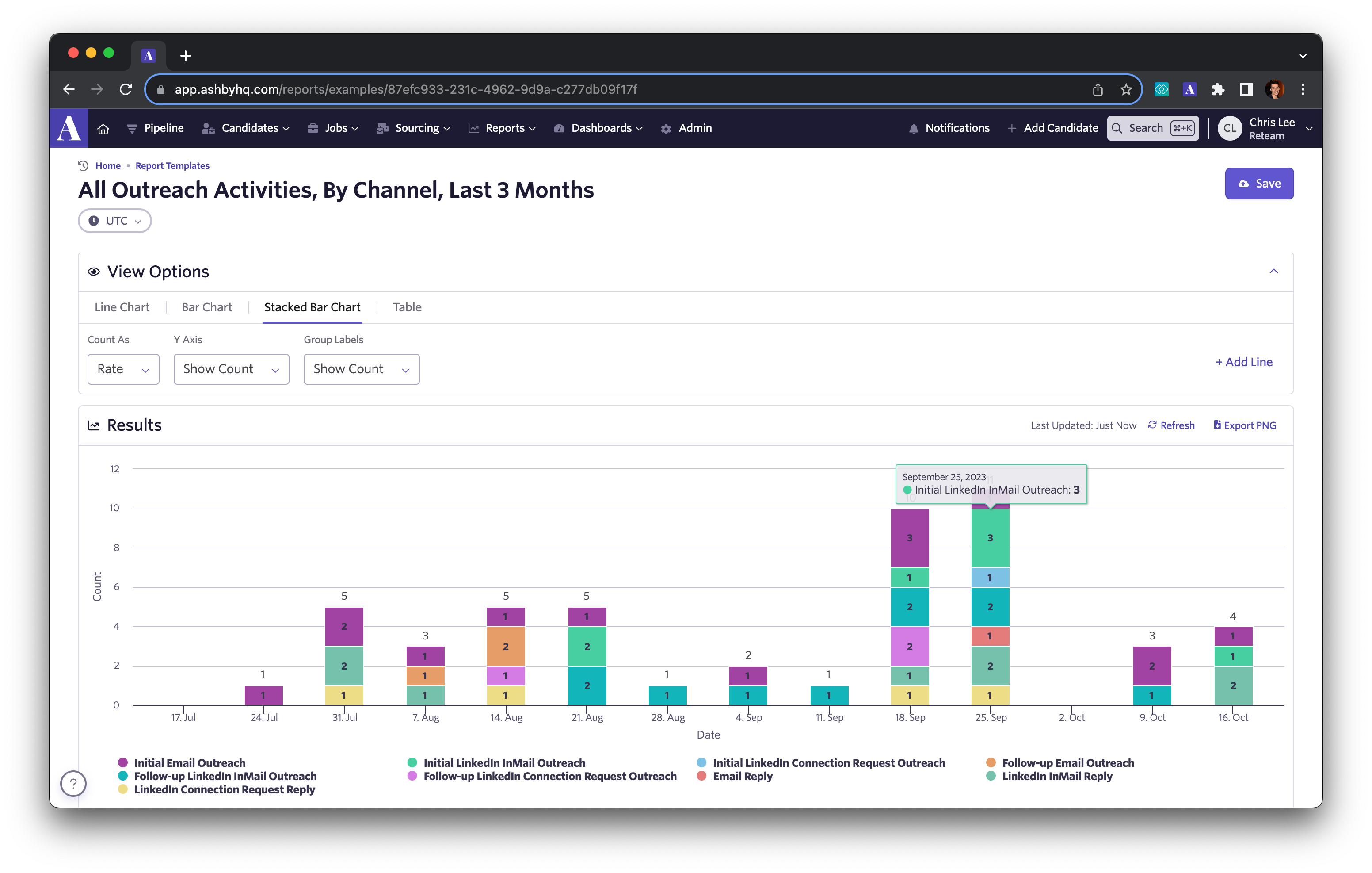 These new LinkedIn outreach activities give you a ton of flexibility for scaling and tracking your sourcing strategies across multiple communication channels within Ashby.
You can read up on all the details at Ashby University, or get started by adding these steps to your sourcing and outreach workflows. You can also book a demo if you're interested in using our new LinkedIn outreach activity tracking feature in Ashby!