Ashby Has Partnered with MeVitae
Benjamin Encz
Co-founder & CEO
Ashby has partnered with MeVitae - a tool that helps you mitigate biases in your recruiting process.
Biases are hardwired into the human brain, but they can frequently be harmful. Technology like MeVitae is a great way to circumvent biases in hiring, helping improve the diversity of your hiring pipeline by over 30%.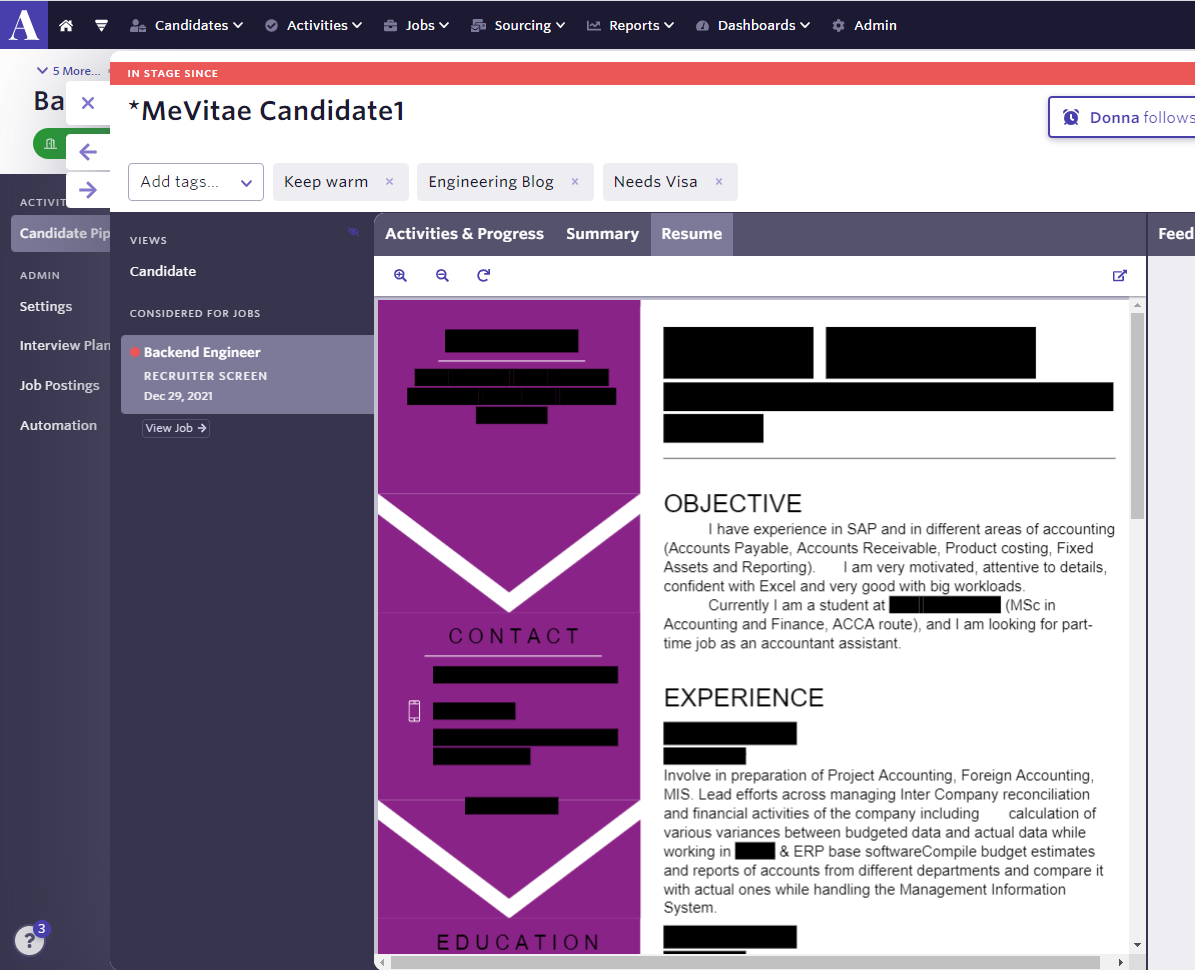 This integration automatically redacts candidate details viewed from within Ashby, blinding your applicant pool for your recruiters in no time at all.
To learn more, visit MeVitae's help center.