New Feature: Default Job Dashboard
Default Job Dashboards are now live. In two clicks you gain access to three pre-built dashboards and over a dozen reports across any job giving you the visibility to make real-time decisions and continuously optimize your hiring pipelines. The reports and dashboards are fully functional right out of the box — no set up required.
You now have a powerful starting point for job reporting that you don't need to build yourself. This feature builds on top of Ashby's existing analytics capability so it's easy to further customize or drill down to the candidate level within reports. Recruiters and Hiring Managers are using these readymade dashboards to quickly and easily make data-driven decisions about their hiring pipelines.
You'll now notice a new "Dashboard" section when viewing any of your jobs. Click "Dashboard" to view all the Dashboards and reports Ashby has built for your Job.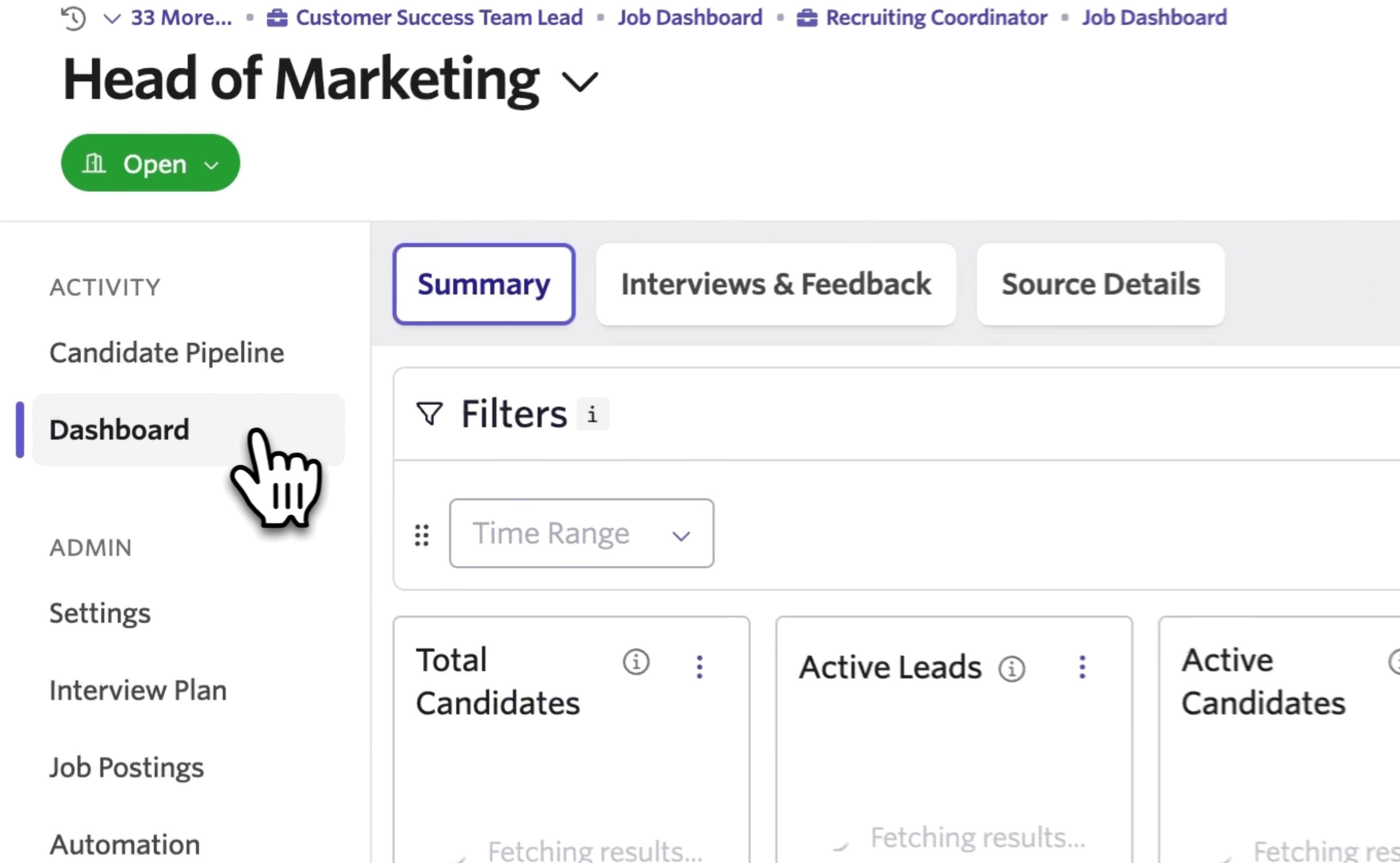 Each report comes with an explainer of what you're seeing and how to interpret the report. There are three Dashboards you can view out of the box: Summary, Interviews & Feedback, Source Details. Within each of these Dashboards are Reports that will help you quickly answer questions about the Job like:
How many interviews are we having week over week?
How did our pipeline change?
Which candidates changed stages recently?
What are our conversation rates?
And many more!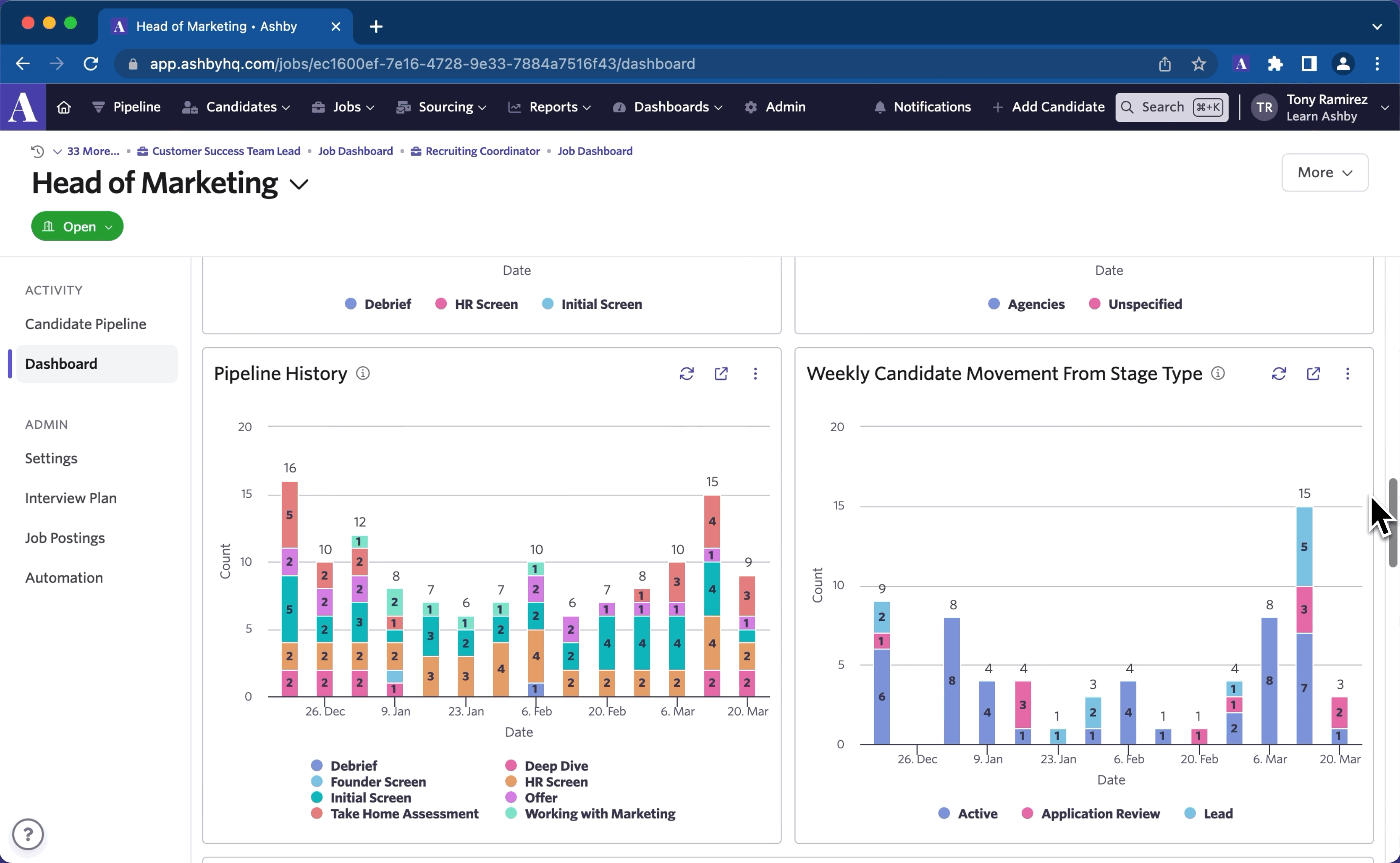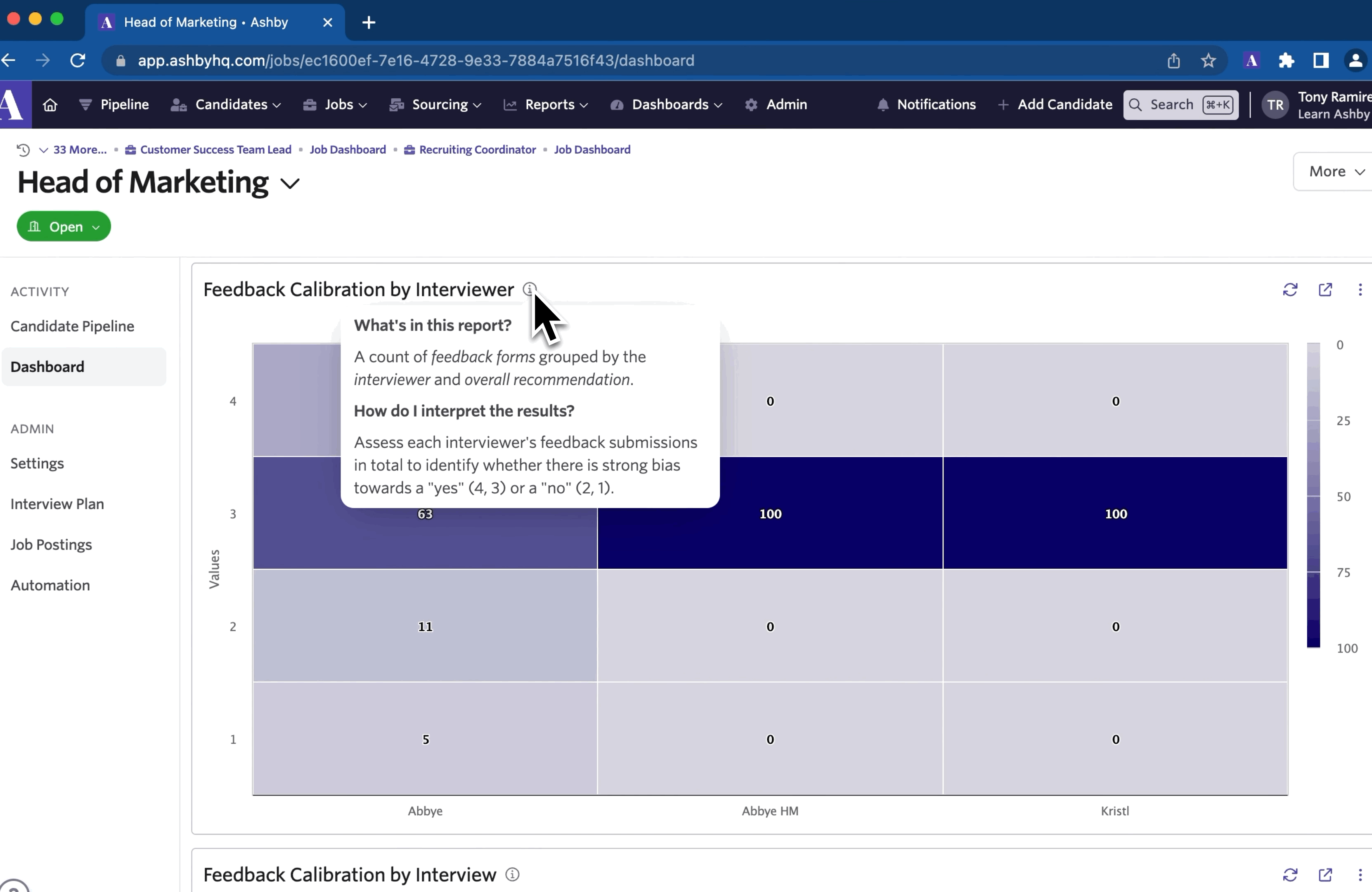 Ashby was built to empower high-performing Recruiting teams. The Default Job Dashboard feature is perfect if you're just getting started with your analytics journey or you want a fast starting point to create more customized reports.
If you're already using Ashby, check it out by heading to your Jobs Dashboard and clicking into any Job. You can read up on the full documentation at Ashby University.
If you're interested in using Ashby and the new Default Job Dashboards, book a demo with us!