Ashby Launches Compensation Range Functionality To Enable Seamless Compliance With New Pay Transparency Laws
Benjamin Encz
Co-founder & CEO
Today we are launching a new feature to enable our customers to seamlessly comply with the pay transparency laws that have recently come into place in Colorado, California, Washington State, and New York City. The pay transparency feature enables customers to publish customizable compensation ranges to job postings and enforce compliance in relevant jurisdictions with a single click.
In designing this feature we aimed to go beyond just compliance. We allow customers to improve their candidate experience by sharing their compensation philosophy and compensation tiers with candidates prominently on their job postings.
Users are now able to list salary ranges, equity, bonuses, commissions, and/or add custom compensation fields, and customize the implementation rules by jurisdiction to ensure compliance.
Customer Tim McCann, Head of Talent at Census, who has been using the feature in beta, shared:
"I was super excited to use Ashby's pay transparency feature. It's incredibly easy to implement, ensures compliance, and has saved my team a lot of time. We have also already seen a qualitative improvement in candidate experience."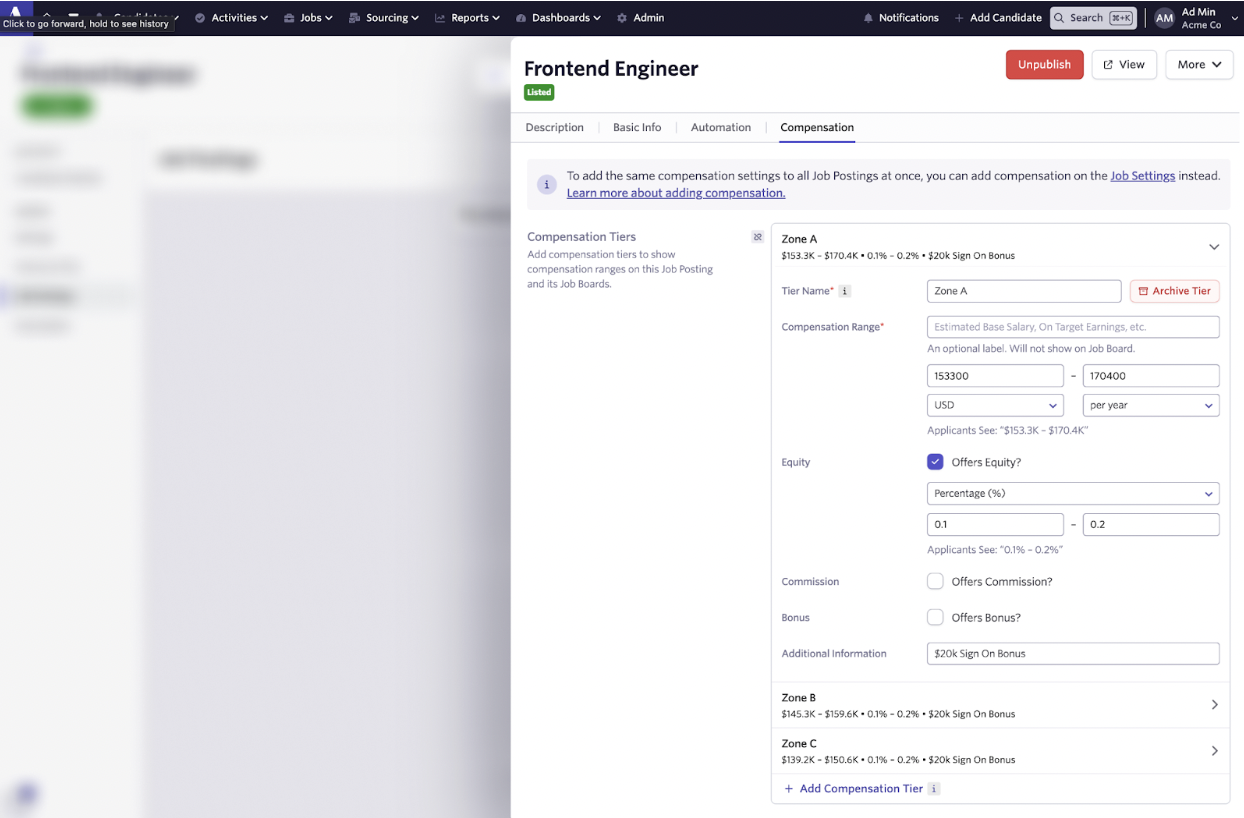 In the Ashby dashboard, users can customize the compensation range to list ranges as a salary, equity, bonuses, commissions, and/or add their own text or number fields. Users can also customize by location, seniority, or custom criteria and add links to compensation or tiering philosophies.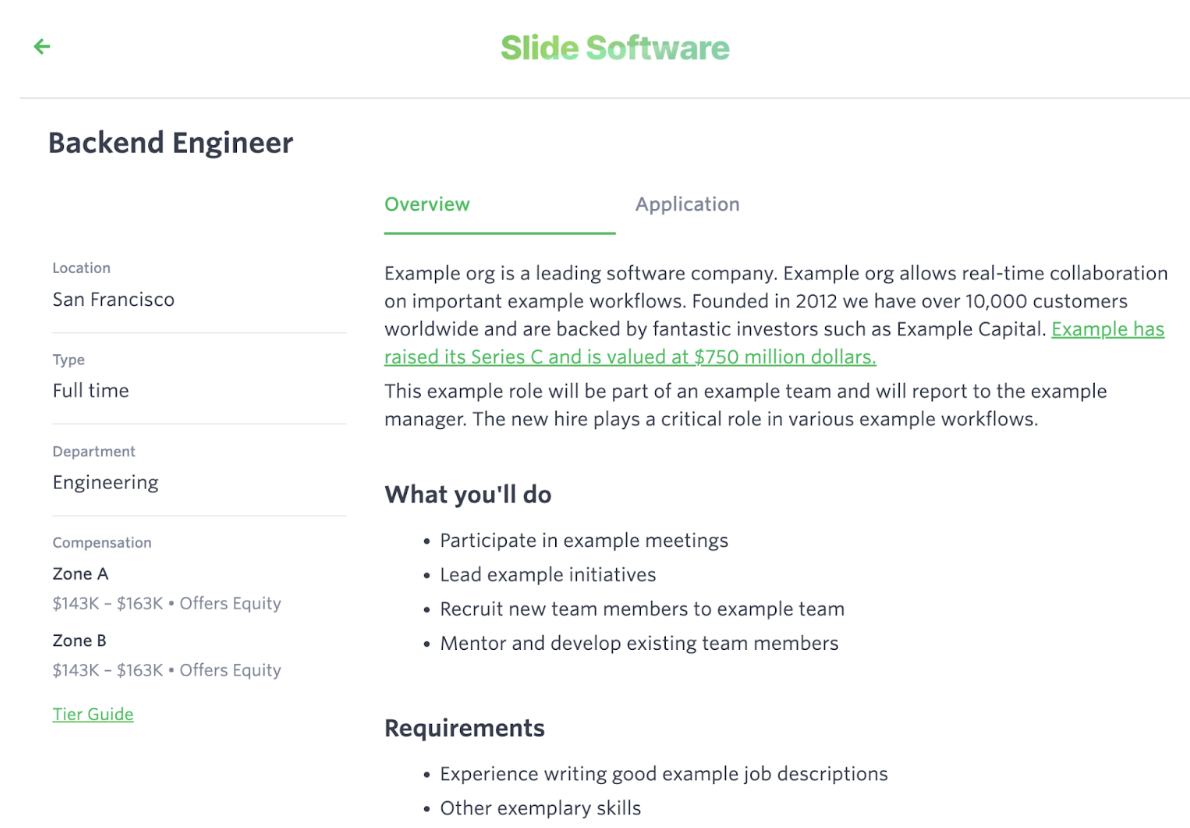 Job postings now include compensation ranges which pass through to third party job boards.
Ashby ships multiple meaningful features each month with the goal of enabling our customers to be truly exceptional at what they do. If you're interested in booking a demo, click here.