New Feature: Schedule and Send Your Dashboards via Slack and Email
Creating custom reports and dashboards in Ashby is extremely powerful. The ability to drive actionable insights from this data has become critical to high performing recruiting teams. This is why we're excited to announce our new Scheduled Dashboard Delivery feature that enables you to make your dashboard data even more accessible.
You now have the ability to automatically send your dashboards via slack and email on customizable schedules. You can specify the frequency, recipients, filters, and data format for the various dashboards you want to send out.
These delivery schedules make it easy to automatically surface your dashboards to the appropriate stakeholders and team members on a predictable cadence. By offering new methods for consuming dashboards - via Slack and email - you're able to help drive a culture of data-informed decision-making, performance, and accountability. To set up a Scheduled Dashboard Delivery:
Click the "Scheduled Delivery" button from a dashboard view. Here you'll see the number of active and inactive schedules.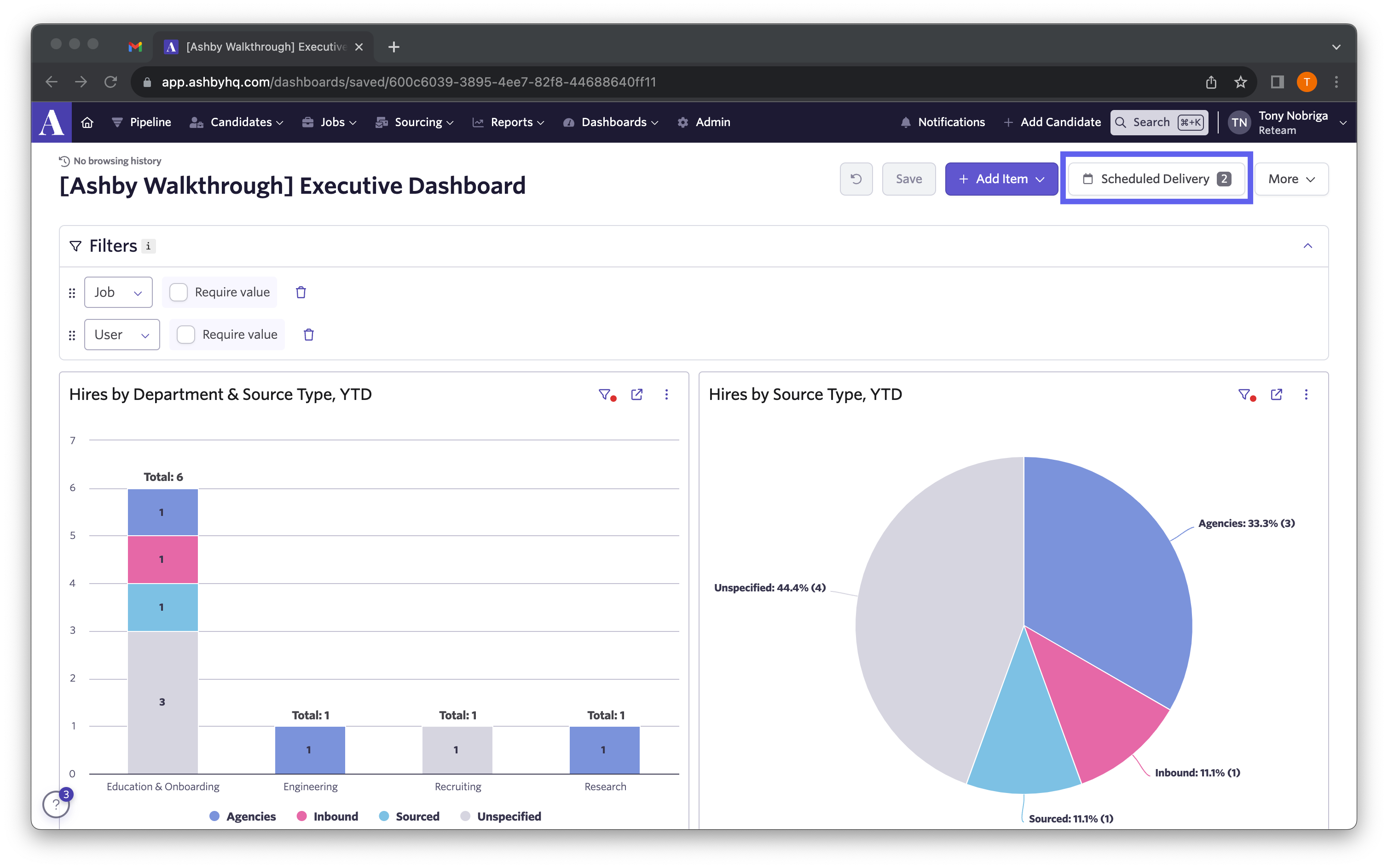 After you click "Scheduled Delivery" you'll have the ability to set up one or more schedules and define the settings for your delivery.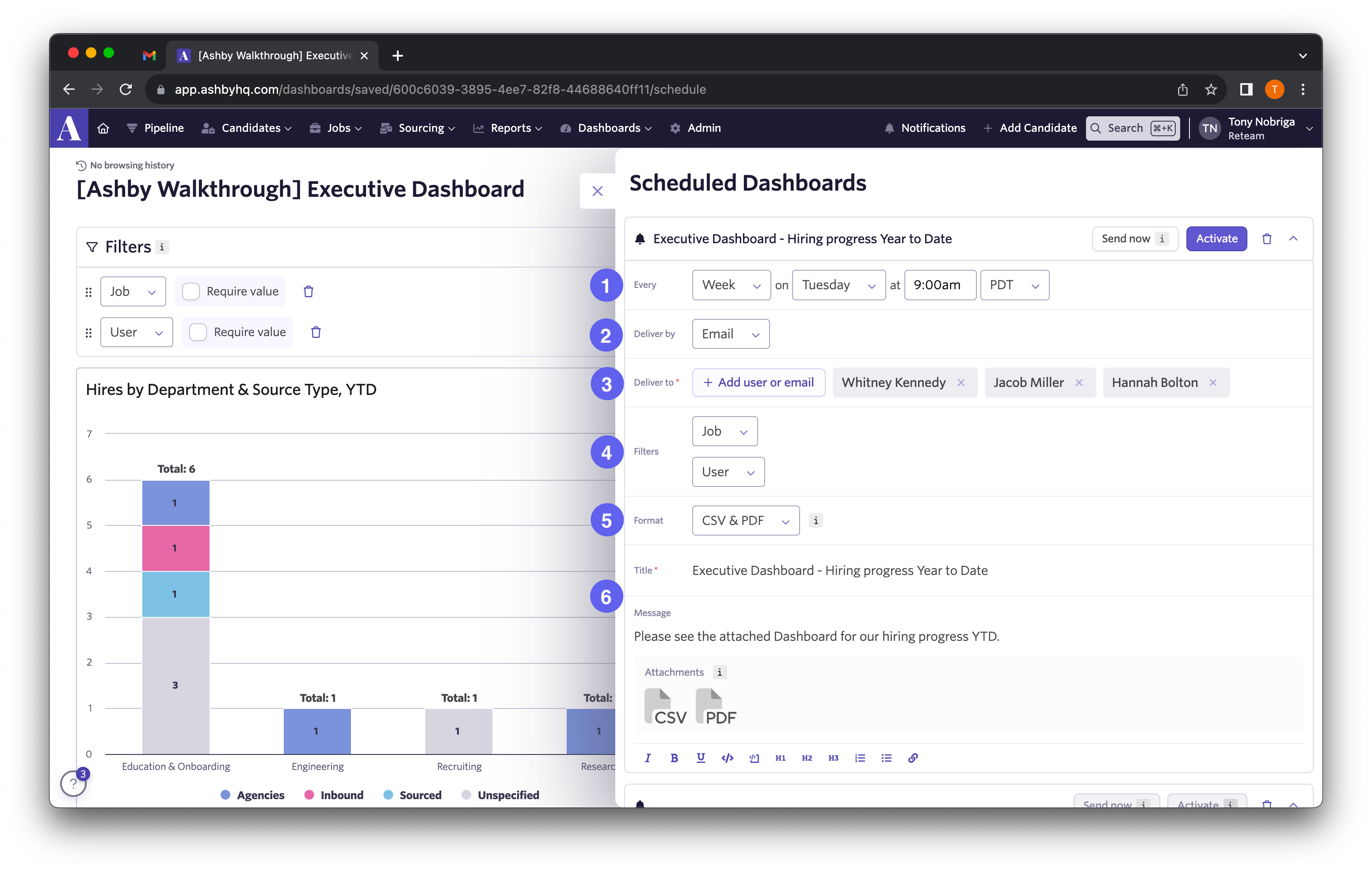 Frequency: Day, week, month, quarter
Deliver by: Slack or email
Deliver to: Email address, users, slack user or channel.
Filters: Specify dashboard filters if available
Format: CSV, PDF, Both
Content: Title and message
Note: see the full details on who can receive dashboards over slack and email.
Once you've configured your delivery preferences you can "Activate" the schedule to start sending your Dashboard based on the frequency you've set up. You can also "Send now" at any point to immediately send to the recipients on the schedule for testing purposes.
Whenever the frequency criteria is met for a Scheduled Dashboard Delivery your recipients will receive their report via Slack or email. PDFs are sent as attachments. The CSV format has each report as separate and zipped to one file.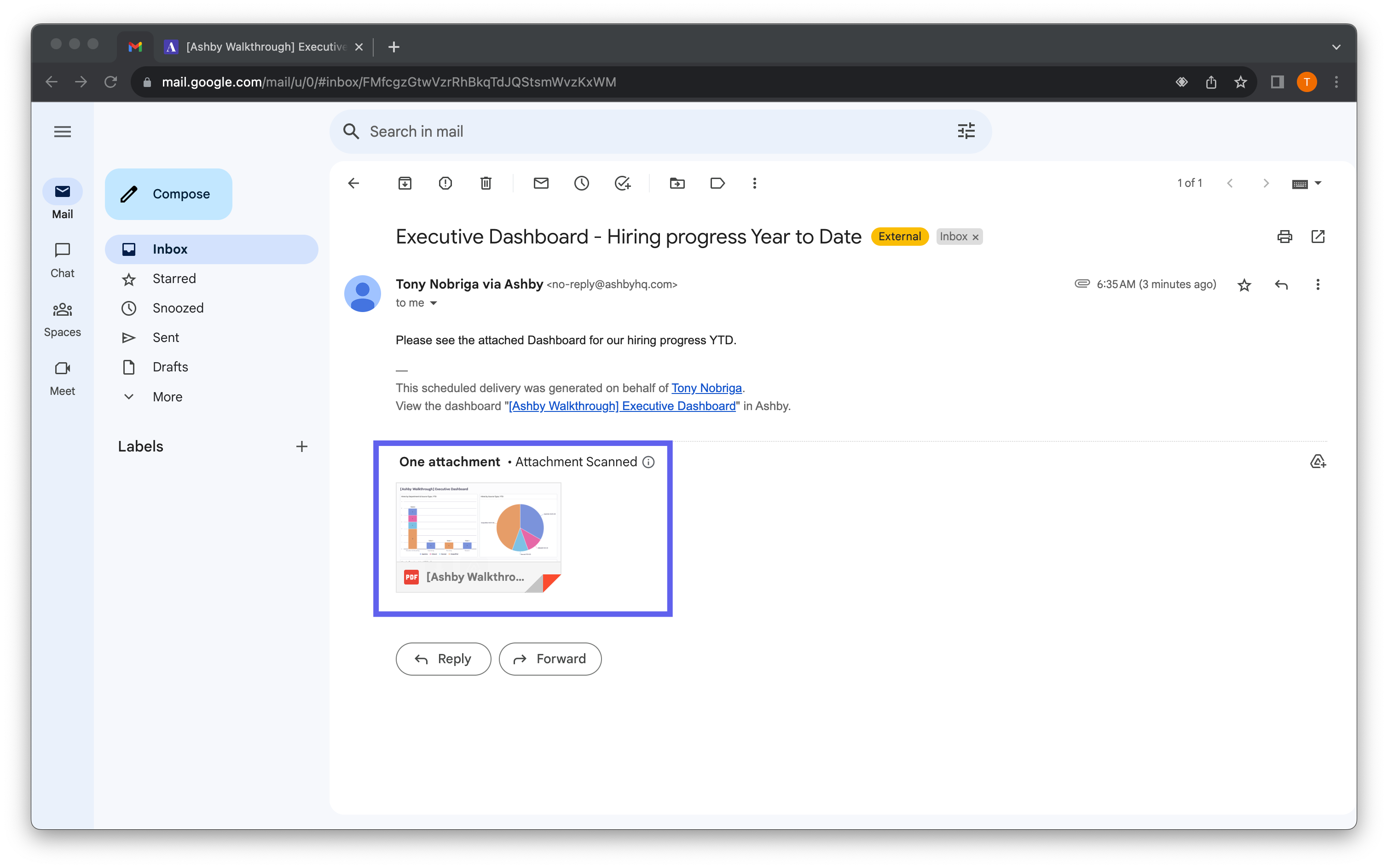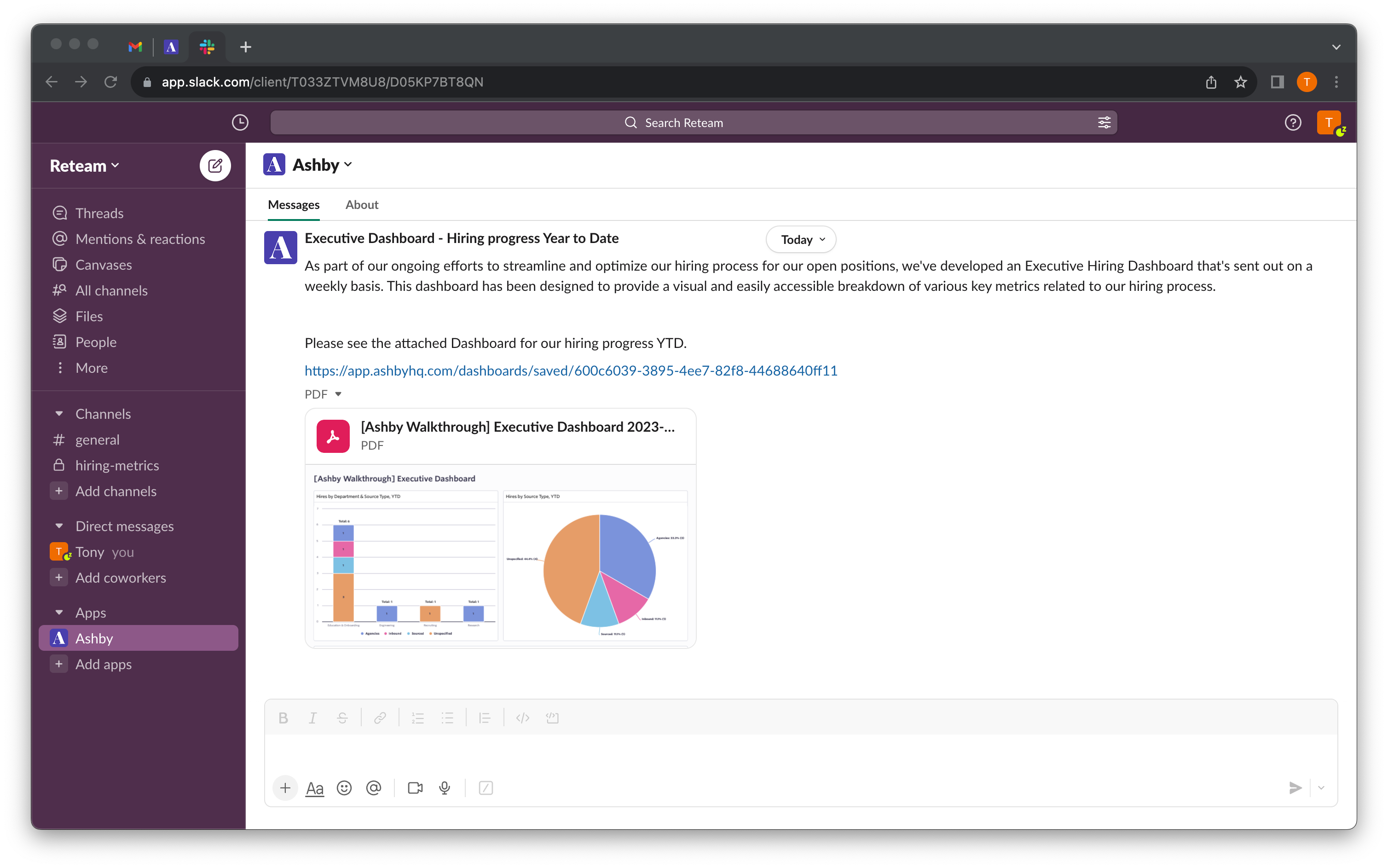 If you're already using Ashby you can learn more at Ashby University, or get started by heading to your Dashboards and clicking the "Scheduled Delivery" button. You can also book a demo if you're interested in using the new Scheduled Dashboard Delivery feature in Ashby!