Customer story
How Aurora Solar Saved 40+ Hours Monthly with Ashby's Seamless Workday Integration
Story from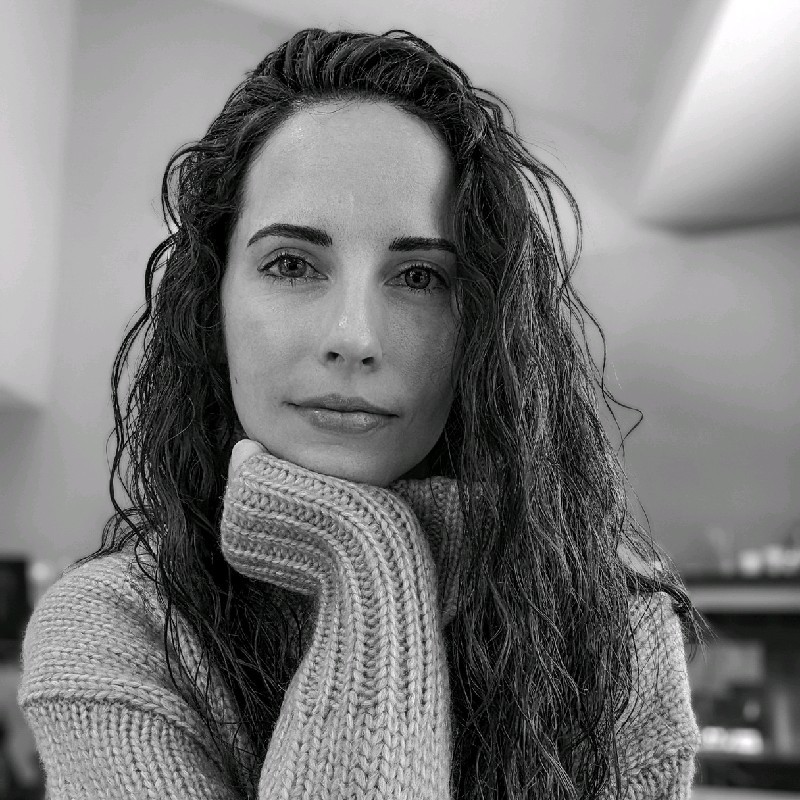 Toni Porter
Talent Acquisition Operations
Employee Count: 595+
Featured Talent Leaders:
Toni Porter, Talent Acquisition Operations
Maria Sadkova, Workday Analyst
Recruiting Stack: Ashby All-in-One
What You'll Learn
How Aurora Solar transformed their talent acquisition process with Ashby's Workday Integration
The challenges their legacy ATS's Workday integration posed
Benefits of centralizing recruiting tools and streamlining processes
The power of real-time data syncing and automation in talent acquisition
Insights into Aurora Solar's journey to becoming data-driven recruitment leaders
The Impact of Switching
A reliable, zero-maintenance two-way sync with Workday
5+ hours per week by removing manual systems reviews
Huge cost efficiencies and hundreds of hours saved through the consolidation from point solutions
A better recruiter, hiring manager, and candidate experience
Problem
Aurora Solar's legacy ATS < > Workday integration posed challenges due to its custom-built nature, ongoing maintenance issues, and an overall lack of scalability. Manual data checks consumed valuable time, leading to errors and a lack of confidence in the system.
"We had an existing integration between [legacy ATS] and Workday. It was built by a consulting team that was no longer working with Aurora, and as a result, we didn't have much visibility into the implementation. This integration was custom-built, largely in Workday Studio." — Maria Sadkova, Sr. HRIS (Workday) Analyst
Compounding the limitations of the integration was the team's lack of trust in the data. This meant allocating over five hours per week verifying the information manually.
"Prior to going live with Ashby's Workday integration, Maria (Workday Analyst) and I (TA Operations) needed to meet every single day to ensure that data entry between Workday and [legacy ATS] was correct. This took one hour each day and we'd frequently find missing data or errors which lead to a lack of trust in the system." – Toni Porter, Manager, Talent Acquisition Operations
The burden of extra work wasn't just limited to the talent operations teams — it also spilled over into the broader people ops and recruiting group.
"The complexity associated with this didn't end there. Not only did Maria and I have to live between the two systems, but we would need to train our TA Ops team on both systems so that they could create requisitions too. This meant a lot of additional process and compromises on permissions we really didn't want to have to make. The system was overly complicated without really adding any incremental value or efficiencies for our team – which understandably is exactly what I am trying to avoid." — Toni Porter, Manager, Talent Acquisition Operations
Hypothesis
To tackle the challenges of their existing integration, Aurora Solar decided to run an evaluation process for their full recruiting stack to determine if there was a better solution.
"With our prior ATS, in addition to the lacking Workday integration, we had big gaps in reporting, scheduling, and sourcing functionality which required us to adopt a number of point solutions and introduced a lot of additional costs both in terms of dollars and time spent by our team. We wanted an ATS that enabled our recruiting strategy rather than forcing us into cumbersome processes and compromises." – Toni Porter, Manager, Talent Acquisition Operations
Aurora Solar had two sets of criteria for their evaluation, one for the ATS and the other for its Workday integrations.
Workday Integration Criteria:
Move away from custom integrations built in Workday Studio to adopt a more scalable two-way sync option
Minimal to no ongoing maintenance
Ability to import custom and calculated fields
ATS Criteria:
Great recruiter and candidate experience
Real-time, reliable, and actionable reporting and analytics
Ability to scale and customize workflows, permissions, and streamline manual tasks through automation
Robust DEIB reporting and surveys
Advanced sourcing, CRM, and scheduling capabilities to eliminate the need for point solutions
Through the RFP process, Aurora Solar explored many potential ATS solutions; Ashby emerged as the clear winner due to its all-in-one nature, reduced total costs, and improved long-term efficiency.
"We needed a solution that could centralize all that functionality into a single tool and reduce our costs for the long term. Ashby did all this, so it wasn't a hard sell to our finance team." — Toni Porter, Manager, Talent Acquisition Operations
Solution
From the first sales call to the whole team being fully onboarded and successfully using Ashby took a total of 100 days – this included evaluation, project planning, migration, the complete rollout of the Workday integration, and team onboarding.
"With another major ATS we were looking at a minimum of 16 weeks for the Workday integration, and it would have taken both a consultant from the ATS vendor and Workday to build out that integration. Based on the discussions, we also felt that the 16-week timeline could easily extend much longer." — Toni Porter, Manager, Talent Acquisition Operations
The switch to Ashby allowed Aurora Solar to make an immediate change.
"Had we gone with any of the other ATS we had also reviewed instead of with Ashby, we would have had to renew for one more year with [Legacy ATS] due to the longer implementation timelines." — Toni Porter, Manager, Talent Acquisition Operations
The implementation itself took just seven weeks, seamlessly migrating data from multiple sources (their prior ATS, Sourcing Tool, and the Workday integration). The Aurora Solar team worked with the Ashby team to map and improve many of their existing processes. The data migration also ensured that no duplicate data was created when combining the data from the legacy ATS and new data coming from Workday into Ashby.
Aurora and Ashby picked an integration mode that allowed the Aurora team to move away from having to manage requisitions in Workday (note that Ashby also supports integration options that import requisitions from Workday).
"We didn't need to manage Workday's recruiting pieces. It was one of the biggest wins for us. We could allow position management to live in Workday and recruitment process data to live in Ashby." — Maria Sadkova, Senior HRIS (Workday) Analyst
Aurora is now using a two-way sync between Ashby and Workday, pushing hires — including offer documents — to Workday. They also implemented various hire processes such as new hires, contingent worker hires, and internal transfers and are importing a number of custom and calculated fields.
Ashby's Workday integration also eliminates ongoing maintenance tasks and ensures a resilient data synchronization process. The direct connection to Workday provides real-time insights and preemptively identifies workflow issues.
"The integration just works. Because Ashby speaks directly to Workday we can now see any workflow issues before they happen. We get very few cases of being unable to push a hire to Workday, but when it happens, there's a clear description of the business logic error in Workday and how to resolve it. We have had a few cases where we tried to make a hire prior to the earliest hire date in Workday, and that got clearly surfaced directly in Ashby and has led to some conversations about how we may want to change how we use some of these position fields in Workday." — Toni Porter, Manager, Talent Acquisition Operations
Ashby's customer success team not only provided timely support, but proactively supported the Aurora Solar team with improving their data quality, reporting, workflows, and hiring processes.
"Throughout the implementation, the Ashby team was extremely responsive and approached the relationship as consultative vs. just a standard support role. It was above and beyond my expectations." — Toni Porter, Manager, Talent Acquisition Operations
Throughout the RFP and customer onboarding, Ashby was transparent with Aurora Solar along every step of the process.
"Another aspect I really appreciated about the sales process and implementation is false promises were never made – even when I was confident that the deliverable was impossible. For example, when talking to [Ashby Solutions Engineer], he's like we can get you up and running in a week, you'll see positions in Ashby next Monday. And I was like, yeah, right. Maria and I said to each other at the time that there was no way the integration would take less than a few weeks. And on Monday it was there – our jaws were literally on the floor." — Toni Porter, Manager, Talent Acquisition Operations
Ashby saved Aurora Solar hundreds of hours on administrative tasks while enabling the team with the workflows and processes they needed to achieve hiring excellence.
The Aurora Solar team is getting back 20+ hours a week through the elimination of manual data review, streamlined workflows, automated scheduling, and more powerful sourcing.
"In addition to being able to cancel our daily syncs on data integrity between our ATS and Workday, our teams are saving hours every day being able to own their workflows from end-to-end without having to copy and paste between systems, manually scheduling in [scheduling point solution], or making their interview plans fit inside the ATS versus what is best for assessing the candidate objectively and accurately. Ashby makes it easier for our teams to hire great talent quickly." — Toni Porter, Manager, Talent Acquisition Operations
Finally, the team was able to unlock insight and develop a complete picture of their hiring process.
"Operating out of a single tool means we have a complete picture of our hiring process, real-time visibility into changes, and the ability to set and monitor SLAs accurately and in an automated manner. The impact of this isn't just time and money savings but a better recruiter experience and ultimately better hiring outcomes." — Toni Porter, Manager, Talent Acquisition Operations
In the end, Aurora Solar's journey from manual workflows and limited integration to data-driven recruitment leaders showcases the power of Ashby and its Workday Integration. By centralizing functionality, improving data accuracy, and empowering teams, Aurora Solar achieved remarkable improvements in their talent acquisition process. This led to streamlined operations, enhanced recruiter and candidate experiences, and a stronger focus on strategic talent acquisition.
Ready to unlock the power of Ashby's Workday integration within your organization? Get in touch.