Customer story
How EightSleep Increased Their Speed of Hiring by 30% to Gain a Competitive Advantage with Ashby
Story from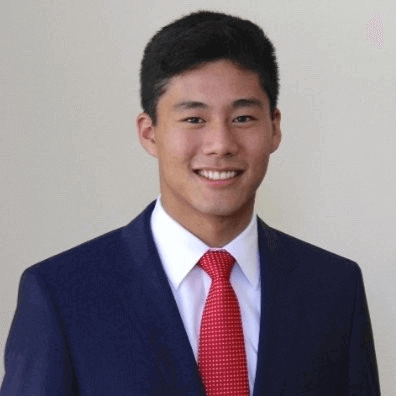 Quincy Liu
Chief of Staff
With a line of products devoted to empowering better sleep with tracking and reporting, the Eight Sleep team were no strangers to the power of accurate data in driving better decisions and outcomes. But over on the talent team, they were struggling to manage their recruiting data in spreadsheets and with little confidence that their ATS was accurate.
Eight Sleep offers a suite of high-tech products devoted to sleep fitness. Since their founding in 2014, they have worked closely with athletes and scientists to ensure better quality sleep and in turn higher performing waking hours. As a company that relies on high quality data and operational excellence – they also needed an ATS that could support them with reliable and actionable insight, smart automation, and faster recruiting outcomes.
Improving the quality of their data to improve candidate experience and speed up the time to hire
According to Quincy Liu, Operations Chief of Staff at Eight Sleep, the talent team's biggest problem was the clarity of their data which was slowing down decision making.
Before Ashby we had very low visibility into our data. It was really tough getting the right reports to surface what we were looking for. As a result, our candidate experience would sometimes slip as we'd lose sight of where they were in the process, and rather than focusing on the high ROI work like moving candidates quickly through the pipeline, we'd get lost in hours of manual data manipulation each week. It was a painful task for our teams and an inefficient use of company resources. With Ashby, we're saving hours each week and the team has a strong handle on our metrics without having to be data analysts.
Saving +3 hours per week on reporting with Ashby
Quincy and his team were immediately delighted with the quality of the reports, the speed at which they could build them and the time it would save them - huge time-saving improvements on their existing process.
During our demo call, we told Ashby what we needed. The team said, oh yeah, it's super easy to build out, let me build that for you now. They showed us on the spot something that cost us +3 hours every week with the manual processes we had in place. These reports alone meant Ashby would pay for itself – and there is so much more!
Quincy was able to save time and effort, and feel completely confident that the hiring pipeline was on a constant path to improvement. Every time EightSleep sourced an ideal candidate, caught an irregularity in their data, or closed on a great candidate, their hiring process got a little better. And all the team needed was the right tool to make it happen.
It sounds obvious, but it's super important to trust and understand the data behind your hiring process because without it you can lose sight of targets, miss out on great hires, and fail to catch anomalies or coaching opportunities for hiring managers that could hurt your brand. I haven't seen any other system that can do it with the level of ease and flexibility that Ashby can.
Using data to create a stronger hiring pipeline
Quincy and the Eight Sleep talent team set to work making sure that their data could be used to better understand and optimize their candidate pipeline. To do this they used templatized reports and a crystal-clear user interface. Using the passthrough rate report Quincy had full and real-time visibility over their entire pipeline for the first time and was able to implement immediate optimizations.
With Ashby, data visibility is super simple, super clean, and real-time. The implication of this is that we can see all our data from where the candidate was sourced through to offer acceptance. We also get visibility into where candidates drop out or are rejected. The UX is great, so anyone on the team can use the tool without needing to be analytical. And that visibility drives accountability.
In addition to the powerful reporting, Quincy and his team were also able to improve candidate response times and keep track of their pipeline with the customized 'alerts' feature.
One thing that I think is really helpful is the alerts feature on certain reports, like being notified if a candidate has been an application review for over 24 hours. As soon as they hit that mark, we get notified, and that lets us know we need to pick it up. I also love that the alerts feature is super customizable so we can decide what SLAs we want to drive and what alerts we want to set.
Gaining a competitive advantage using great tools
The improvement in Eight Sleep's data insight has allowed them to hire better candidates by reducing the time to hire by 30%.
Startups are competing against a lot of larger tech companies for talent. The speed that you can move through the hiring process is a key advantage. The visualization and the data helps us understand what parts of the process we need to improve and gives us a real-time pulse on where candidates are in the process. It's allowed us to move through the process ~30% faster, which is a real competitive advantage.
EightSleep
EightSleep is more than a mattress company - it's a suite of products devoted to sleep fitness. Their goal is to make sure that your sleep is as high-performing as you are, helping you meet and exceed the bar for excellence in your waking life. Athletes and scientists alike love their range of highly customizable sleep tech because it helps them live healthier.