Customer story
How Brightline Consolidated From 4 Tools To Ashby All-In-One And Streamlined Their Processes, Improved Candidate Experience, And Saved 64%
Story from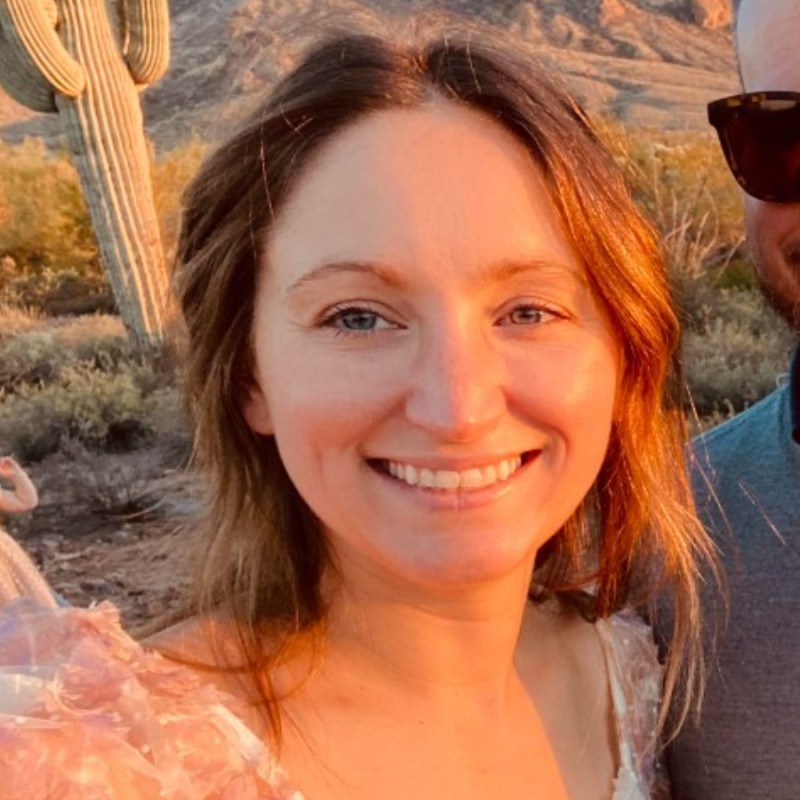 Courtney Ryan
Recruiting Operations Manager
Sitting down with Courtney Ryan was delightful. As well as being a deeply thoughtful Recruiting Operations Manager, Courtney is incredibly passionate about Brightline's mission of bringing behavioral and mental health care to kids and teens, virtually. Brightline has no waitlists, provides customized plans, and works with families to track progress together.
In the same way the Brightline team is dedicated to delivering an incredible member experience, their recruiting team is equally focused on delivering a great candidate experience while finding top talent to add to their team of 200 and growing. To do this, they are leveraging Ashby All-in-One to manage their recruiting process from sourcing to offer.
"To be great at recruiting operations, you have to be seeking excellence – to achieve this you need to be putting structure around change, embracing technology, leveraging data, and striving for continuous improvement. Ashby empowers us to do that."
The evaluation process and deciding to switch
In deciding to adopt Ashby, the Brightline team went through a comprehensive evaluation process. They defined their business and recruiting goals, mapped their workflows, practices, and policies, and then determined who would need to be included in making the decision. Armed with this, they took their list to top vendors (including Ashby) to understand if the software could support or improve their effectiveness and efficiency. It soon became clear that, of all the choices, Ashby could do what they needed while delivering a better candidate and user experience.
"We were trying to build a cohesive and seamless experience for candidates and the team. But shifting between our ATS, sourcing, scheduling, and analytics tools wasn't delivering it. Each tool had their own onboarding, operating philosophies, integrations, and account managers, which made it incredibly cumbersome to manage. It was a Franken-stack and slowed us down. With Ashby we've been able to bring everything under one roof; no context switching, no broken integrations, and just one incredible customer success manager. Our user experience and workflows are 10x better than they were before."
Once the team had determined that Ashby was the best solution to support their team, they ran a total cost of ownership analysis to ensure that the consolidation would have both short- and long-term savings. In doing the analysis they identified a 64% savings over the next 5 years.
"We ran a model across three scenarios; the first was the 'status quo', which was the ATS, sourcing tool, and scheduling tool we were using. The second we referred to as our 'budgeted cost,' which represented the tools we'd need to acquire to have the same functionality as Ashby – this was the most expensive option. The third was Ashby, which replaced our ATS and meant we didn't need separate sourcing, scheduling, pipeline visualization, or analytics tools. Ashby clearly offered the most functionality and would result in a 64% cost saving over the next 5 years vs. our status quo. Ashby was quickly becoming a no brainer."
A swift implementation – and a big difference from day one
The final step in the evaluation process was to ensure that the implementation was going to work on Brightline's time table without creating too much internal friction. Fortunately, Ashby offered an API integration with their legacy ATS and the dedicated customer success team was able to help with a seamless onboarding for the recruiting team and hiring managers.
"Implementation was suspiciously easy! It took us 1 month from signing to being fully migrated, onboarded, and confidently using the product. Even our IT team was happy with the process and stoked not to have to manage so many tools in Okta anymore. And now I work in one tool all day long vs. switching between multiple tabs and tools. I don't know how to quantify the impact in terms of time saved, but the experience is 10x better and the team loves it."
Now that they're fully onboarded and using the product, Brightline is also finding they can pull accurate data easily and communicate more strategically with their leadership team and hiring managers.
"The first thing we did when we launched Ashby was build an executive dashboard so we could show the leadership team the data they wanted to see. Doing this has helped us show up more strategically and the leadership team can now quantify our impact on the business. Our dashboard reports on hires at a dept level (with progress to goal, DEIB, and source metrics). We then show our speed metrics (time-to-fill, hire, and in-process), offer acceptance and pass through rates, top-of-funnel activity, and finally a snapshot of the current funnel and who is associated with it. While it may seem obvious, having the customizability to present the data in the opposite order to the way our internal team looks at it is so important to meeting our cross-functional partners halfway, and Ashby makes it so easy to do that."
A better process for candidates and recruiters
In addition to the huge impact Ashby's analytics has had, the Brightline team is also benefiting from improved efficiency of their workflows through smart automation and customizability.
"The team loves Ashby's Chrome extension for sourcing. Direct booking links have halved the time it takes to schedule candidates while ensuring everyone has the Zoom link and interview/interviewee details are confirmed – this gives us a lot of peace of mind. Even small things like being able to customize our EEOC surveys, interview questions, and feedback forms means that we can be constantly optimizing our process inside the Ashby frameworks. We are always building and Ashby supports us to do it seamlessly."
Brightline
Brightline brings virtual behavioral and mental health care to kids and teens, with a focus on also supporting families. They have no waitlists, provide customized plans, and work with families to track progress together.
Implementation time
1 month
Reasons for switch
Needed to build an excellent experience for candidates and a seamless experience for the team