Customer story
How Deel Scaled Their Team from 75 to 2k+ Employees in 3 Years with Ashby
Story from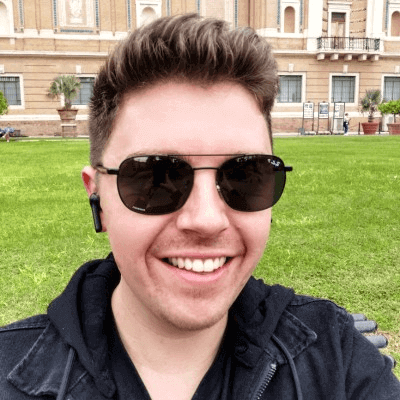 Huw Sensier
Talent Acquisition Manager
As one of the fast-growing startups in Silicon Valley, Deel had the luxurious problem of huge quantities of inbound applicant demand. This meant they needed to invest in the infrastructure to keep up.
Deel is an all-in-one global payroll product supporting +150 countries. Leveraging their network of worldwide experts – Deel enables their customers to hire, pay, and manage a global workforce while making compliance easy. Their growth has made them a top-10 Y-Combinator startup.
Huw Sensier, Deel's Talent Acquisition Manager, was looking for a tool that was more than just powerful. He and his team needed something that could be fine-tuned to Deel's exact goals and needs.
We didn't really have much in the way of an organized ATS. Other ATS's have reporting features that I've used before, but with other ATS's you're restricted to a couple of simple templates and the inability to double click or manipulate and visualize the data within the tool. As a result – you really only have access to the information, not insights or ways to optimize and refine your processes.
Powerful reporting infrastructure to enable highly customizable reports
Ashby, on the other hand, could be customized to surface and reflect exactly what Deel needed. Huw set up their system to feature Deel-specific reports that pull exactly what the team needs, every time.
With Ashby you can create any report that you want. It's very, very customizable in terms of those reporting features, whether that's on an individual level, or a departmental or organizational level, you can customize it however you want.
Jumping off from Ashby's pre-made templates, Huw and his team have set up reports that track exactly what they want to know, and never have to settle for "close enough. With complex, detailed reporting, everyone on the team has the data they need to do their job.
The need for specific information can change day-to-day or role-to-role. Our Recruiters all work from standardized templates we built with the Ashby team – it's great that they can also add new fields or double click into specific metrics where the pipeline looks off or they are trying to make a decision on process and workflow."
Seamless onboarding and great customer support
Onboarding was easy, and Ashby's above-and-beyond support team has been there to help them through every step.
We had an onboarding training session with Ashby support. The customer success team was always happy to help and said that, if we had new people joining, they would run extra sessions for us.
The Ashby support team was always responsive and ready with whatever Huw and the Deel talent team needed.
We're given updates on what is happening, and if something isn't available, we're getting told when it's being put on the list of new features. It's great."
Alerts, automation, and pipeline automation
Huw also appreciates the time-saving automation. Alerts, automatic vacancy set up, and easy candidate tracking are some of the features he and his team have customized to perfection.
The biggest reason I recommend Ashby is how much you can automate the pipelines between different stages. When you first set up a new vacancy on Ashby, you can set up all the different things that you want to be automated between each step of the process. It saves you countless hours of admin time throughout the process.
2000% Growth
Deel has had explosive growth in the last three years: 2,000% and counting. They have a great team to thank, and their great team uses Ashby to help them make it happen.
We needed a good system in place to manage the various pipelines for hundreds of vacancies, and Ashby has done well to support us with that. With Ashby, the performance and the features do everything that we need here at Deel."
Deel
Deel is payroll for modern business. No matter where you're hiring, Deel helps customers run payroll, supporting 150+ countries with hundreds of worldwide experts. Deel helps their customers know that hiring, paying, and managing stayed compliant and easy in their all-in-one platform.