Customer story
How Marqeta Doubled Their Data Visibility to Improve Pipeline Management, Candidate Experience, and the Speed of Business with Ashby
Story from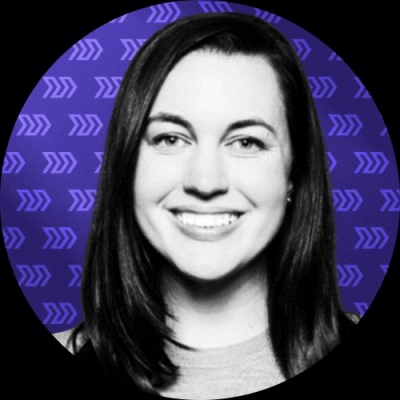 Stephanie Baysinger
Director of Recruiting Operations
When you speak to Marqeta's recruiting team, it's immediately obvious that they have a sophisticated hiring process and know how to think about scale. That's why, when Stephanie Baysinger joined as their Director of Recruiting Operations, she wanted to invest even more in infrastructure to clearly visualize their candidate and pipeline data.
Since its founding in 2010, Marqeta — the global modern card issuing and open API platform — has grown to support 39 countries, issuing over 500 million cards, and has over 800 employees. Their flexible payment tools were built from the ground up to empower innovators, creatives, and visionaries to launch and scale world-class payment experiences. To keep up with their growth, they were in need of some seriously powerful recruiting tools.
Creating a complete picture of candidate and pipeline data
When Stephanie joined Marqeta the team had just implemented Ashby Analytics, and she soon found it key to her onboarding.
I was able to get an understanding of our market, our activity, and the behaviors of our recruitment and interviewing teams within the first week, without actually having to roll my sleeves up and build from scratch. It plugged directly into our ATS and gave me much more dynamic information. I was able to make an impact much faster.
Marqeta's talent team members had tried various ATS and analytics tools, but they were still seeking a tool that would provide them the customizability and quality of data they needed. In Ashby Analytics, the team found a tool to give them the top-quality data organization they needed, and was blown away by how easy it was to use.
The learning curve took me only about two weeks. The way that Ashby is built creates a really low barrier to entry for someone who needs to run analytics for their team."
Part of that easy onboarding was thanks to Stephanie's onboarding partner – someone with a background in recruiting, just like her.
This is one of the first tools that I've worked with as an ops leader where I have a support partner who actually knows my world so deeply. They already know what kind of insights are important to me and my team – and they help us surface them in an instant and scalable way.
Supporting informed pivots and better candidate outcomes using Ashby Analytics
With Ashby's arsenal of pre-built templates, reports, integrations, and alerts, Stephanie is alerted to anomalies quickly, and able to access and share the information easily across the company.
I don't have to start from scratch with Ashby, I can go into pre-made templates and reports and start from there. I can build reports in a way that I can see a bottleneck visually on a screen. I can take screenshots of those reports and send them directly through Slack... When someone on our leadership team has a question, I send a link to an Ashby dashboard. It really breaks through the communication barrier and time to get to action.
The new analytics tool didn't just support the clean up of the candidate and pipeline data. It offered insights and visualizations that allowed Stephanie and the talent team to optimize process and pivot where necessary.
The pipelines in Ashby gives me a bird's-eye-view of what's going on across the recruitment team at any given time. We're now constantly evolving by implementing new changes on a sometimes weekly basis, based on the information that's coming in through Ashby."
Real time insights to track 2022 growth
Thanks to the data insights from Ashby Analytics, Marqeta has been able to save time and money. Stephanie and her team are able to find the data they need and make sense of it all on their own, saving hours of manual effort. The full recruiting team now uses Ashby Analytics to dial in on optimizing Marqeta's recruiting process, even as they grew 25% in one year.
They're focusing on the most important parts of the business, which is creating a fair, consistent, enjoyable recruitment process and not worrying about spending hours cutting data for their team. They can just trust the data that's available to them through Ashby.
Marqeta
Marqeta is a modern card issuing platform dedicated to empowering innovators to launch their products to the world. They have over a decade of experience as a trusted, high-tech solution for builders who need simple, scalable payment solutions.