Customer story
How Ashby Helped Sequoia Double Referrals and Lower Attrition While 10x-ing TA Team Efficiency
Story from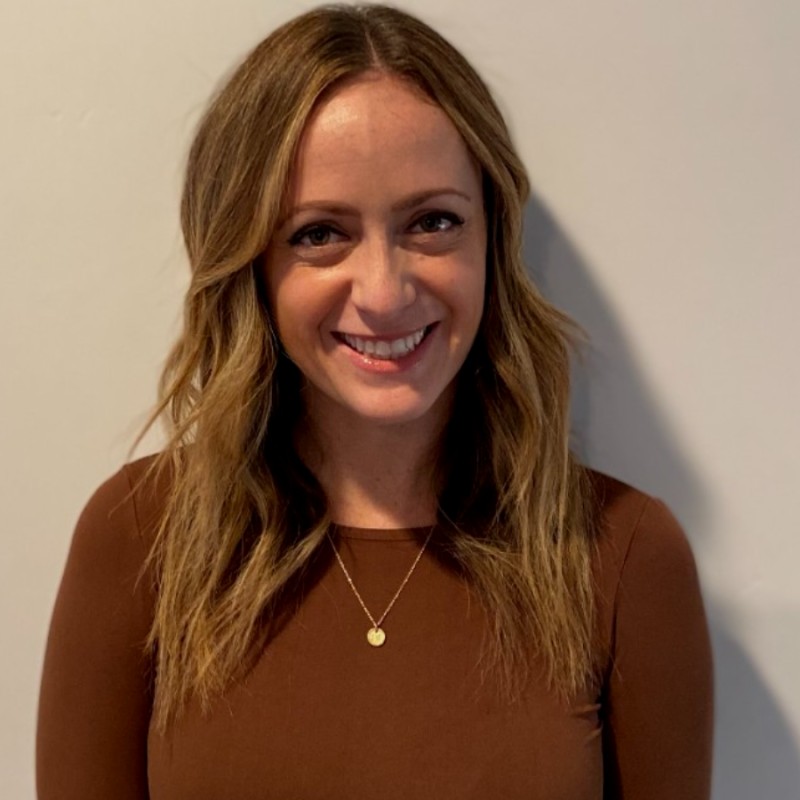 Kate Fahy
VP of Talent Acquisition
Like the conifers they're named for, Sequoia is serious about growth. For over 22 years, they've helped thousands of clients get their total rewards experience right. As a company so well-informed about long-term growth, they take their hiring process extremely seriously. According to Kate Fahy, Sequoia's VP of Talent Acquisition, that's resulted in a hiring process that is as intentionally rigorous as it is innovative.
"Quality of hire is the most important thing for us. We need the right people in the right roles, so we put a lot of focus on creating a high-quality process. Time-in-process is less important to us than making sure we've asked all the right questions and knowing that we've found a true fit."
To that end, Sequoia's Talent team uses skills assessments for every single role, seeking to get the best sense possible for each candidate's skill set. It's a method that takes time, but produces incredible results.
With a heavily data-driven hiring process, standardizing measurement and iterating for the future was crucial to Kate and her team.
"We were using [legacy tech stack], and we just didn't have robust enough reporting in place. Our data collection was still very manual, in spite of having these tools. It took hours to find anything we needed insight on. We wanted to iterate and learn from our mistakes, but we couldn't do that with the nuance we wanted.
Sequoia required a new tool that could help them achieve their unique goals and fulfill in-depth data needs. That's where Ashby came in.
Developing a more powerful process, saving 20+ hours per week
After implementing Ashby, Kate and her team started seeing improvement right away, gaining back days' worth of time.
"Ashby opened up a whole new way to use data and to understand it better. We could press a button and see all the visualization we'd been missing right away instead of spending all day trying to dig it out of the data.
Armed with the data of where their processes found the most success, Sequoia's TA team increased their quality of hire as well as their own quality of life at work.
"We're so much more organized. With [legacy tools], we needed a custom report for everything, and the system looked out of control. The different options Ashby has for reconfiguring data means it never does that. I really enjoy how much control I have over my work and data environments. Our team has all the same information in the same place, and we're marching forward as one cohesive unit."
13% new hire attrition and 32% referral hires – powered by the data to support a groundbreaking methodology
The Sequoia team is always looking for new ways to innovate and scale, and their Talent team is no exception. With the data unlocked by Ashby, Kate proposed a radical new approach to hiring, one that eliminates inbound.
"Ashby could show us where our best hires were coming from, and we were finding that over 70% were sourced or referred. So, we changed our focus to what we could prove worked for us. I'm proud to say we're ending the year at 32% of hires from referrals – an industry best."
Their improved sourcing process has resulted in a much higher level of candidate satisfaction. Attrition plummeted over a six month period, proving how new hires better matched Sequoia's needs, culture, and values
"Our new hire attrition is down to just 13% – we're able to dial in on candidates who are a great long-term match for our culture and for the role. Ashby has shown us so much more information about our pass-through rates, and what we're finding is that a lot of these candidates are more aligned to the mission of the company."
And in spite of the increased time sourcing, Kate reports that eliminating inbound and manual reporting has given her team back more time than they ever expected.
"There's been so much efficiency gained now that we're doubling down on the channels that we know are yielding the most value to us. We're spending more time prospecting instead of wasting 20+ hours a week doing things that don't work. Call activity increased, because our recruiters felt more motivated to spend more time with candidates instead of doing administrative tasks. All of that came about simply because I was looking at Ashby noticing the source of hire and where we were seeing the greatest amount of success."
Kate and her team never would have known that this was the method for them without Ashby's powerful reporting tools offering them more insight than ever before.
Taking control of the talent narrative
With their new process improvements behind them, Sequoia is moving ahead with more sophisticated hiring goals than ever before.
"We've used Ashby's planning tools to set next year's goals. You put in the target number of hires, then pull historical pass-through rates to see a realistic outlook of how to make those hires. We know exactly where our team will spend their time, and we've designed the team's capacity to match."
With planning so airtight and their reports so sleek, Kate's team looks amazing every time Sequoia's leadership sees their work.
"Things that used to take hours of manual number-crunching are now at our fingertips. It's so powerful as a TA leader to be able to make everything look so professional. The level of internal respect we now have is unmatched."

Sequoia
With over 2k clients and 20+ years of experience, Sequoia Consulting Group is a services, tech, advisory business that provides clients with a platform for rich analytics.