Customer story
How Ashby Provided Deep Insight and Sped Hiring for Boomi's Talent Acquisition Team
Story from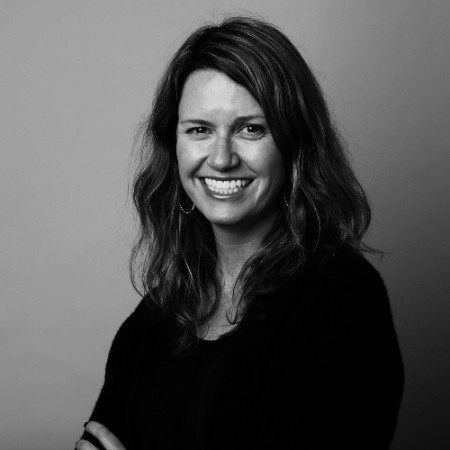 Amanda Yates
Head of Global Talent Acquisition
Anyone with a complex tech stack knows that tool integration is vital to getting jobs done right. iPaaS provider Boomi can boast clients like Kaiser Permanente, American Express, and LinkedIn among those using their powerful integration platform to automate their tech stacks.
With a growing global company and complex technical demands, the Boomi recruiting team has their work cut out for them. According to Amanda Yates, Boomi's Global Talent Acquisition Leader, finding strong culture adds is the core of their process.
"Our Recruiters source candidates that embody our core values of Be Bold, Be You, Be Boomi. We are a global late-stage start-up so we need to be able to work quickly and collaboratively. We look for candidates that are smart, hungry, and humble. People who are not afraid to be bold or try new things, who push to succeed without a big ego."
At over 1600 team members and growing, prioritizing quality of hire can be a challenge, so an airtight, powerful hiring system is non-negotiable. But their recruiting tech stack wasn't giving them the power they needed.
"Boomi has aggressive growth goals and I knew we weren't set up for success with the manual and time-consuming reports that were currently available. It took hours every week to prepare the data for the executive team meetings and I was anxious knowing I didn't have everything I needed or would be called on to present. As a TA leader, I must be able to identify trends early on to pivot our strategy when necessary. It's very difficult to do that with manual reports, especially when there are so many metrics to consider."
Sick of wasted hours and lost personal time, Amanda went looking for a best-in-class recruiting software that could help her team achieve their ambitious goals – only a tool that was as innovative as Amanda's team would do.
An ambitious roadmap to match ambitious hiring goals
At the time, Ashby was still in pre-launch, but Amanda was determined to find the right tool for the job.
"When I saw Ashby's roadmap, that's when I was sold. We needed a way to see the full story: headcount, hires, current employees, future starts, and attrition. Nothing else could give me all of that at once. But Ashby had it on their roadmap and I knew they would be innovative enough to keep up with what we were doing at Boomi."
The Customer Success (CS) team met with Amanda and her team weekly as they ramped up, and were always ready to let her know how much more she could achieve with Ashby.
"The integration with our other tools was amazingly fast, and it only took light work to get it up and running. My CS Manager took me from exploring the prebuilt Ashby reports to developing my own complex custom dashboards. Ashby was showing me exactly what I needed right away."
Ashby's knowledgeable team worked with Amanda to build out every report she'd been missing, starting from the most critical and working down. She finally had the data she needed, and it was saving her hundreds of hours.
"The report I most needed became a breeze. Once it was set up, pulling data for meetings literally took ten minutes. It's saved me so much time every week."
Developing a hub and smashing expectations
With Ashby's powerful reporting lighting the way forward, Amanda's team could turn their attention to one of their most ambitious projects yet: setting up a Boomi's Vancouver sales hub.
"Boomi launched a new Commercial Sales hub in Vancouver and the TA team was tasked with hiring over 100 positions in a very tight timeline. This was a high-profile project with a lot of pressure and visibility on the team. But not only did we meet the targets, we beat them. I attribute a lot of that to Ashby and our ability to report on progress, optimize in real time, and drive cross-functional alignment with hiring teams by sharing reliable and actionable data. It took the TA team from having a back seat to being the strategic driver."
Boomi's recruiting team managed over one hundred hires in less than six weeks, across a wide variety of profiles. With Ashby enabling them, they beat their projected time to project completion by over a week.
And reports weren't the only way Ashby made it possible.
"The alerts have been game-changers. They help us focus and prioritize, to automate and move more efficiently. For example, being alerted to SLA breaches so we can respond. Recruiters are alerted when candidates from key competitors apply to one of their open positions. We've set up alerts for cross-functional partners in HR, Compensation, and Compliance. Ashby has been critical in our ability to provide a great experience to candidates and stakeholders and to work quickly and effectively."
Showcasing TA as stars
With the Vancouver hub staffing project behind them, Amanda and her team are better able than ever to showcase the depth of their value to Boomi's leadership.
"Ashby is a game-changer for the TA reputation as a whole. We want to be business advisors, not just task-takers. And the fastest way to do that is through actionable and well-presented analytics. We're able to build reports to answer any question in minutes – and to proactively share data to drive recommendations. It is not uncommon that our Hiring Managers tell our team that we're the best recruiters they've worked with, and I attribute a lot of that to our dashboards and ability to communicate with them in their own language."