Customer story
How Ashby Analytics Enables Recruiting At Notion – Better Headcount Planning, Accurate Goal Tracking, And A More Efficient Team
Story from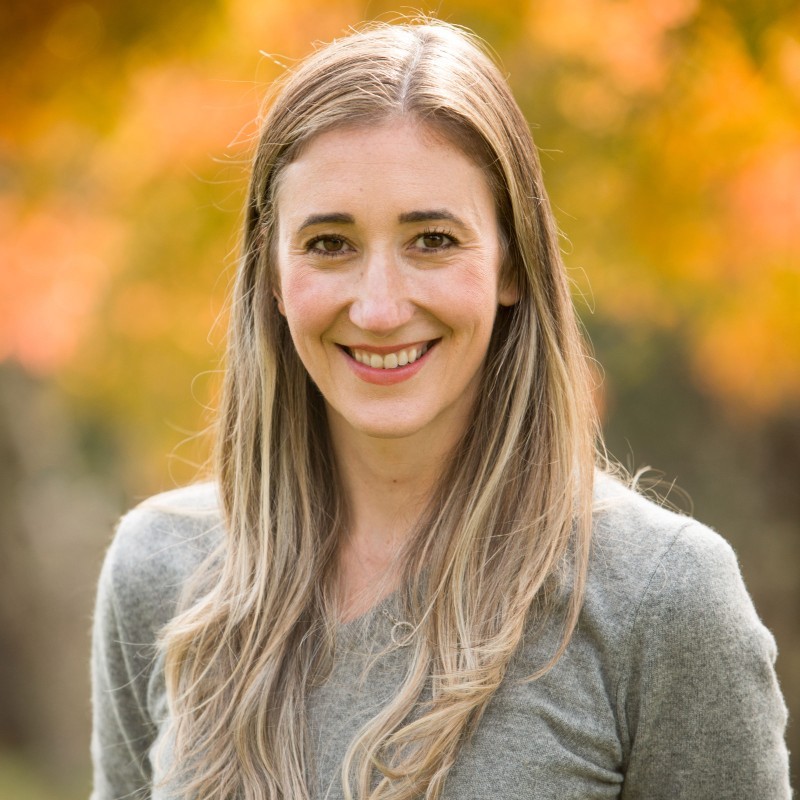 Kate Taylor
Head of Global Recruiting
Notion is a powerful productivity app that enables team alignment with notes, wikis, and project planning in a single intuitive space. Household names like Pixar, Amazon, and Nike rely on Notion every day.
Behind Notion is a team of nearly 500 incredible people, with over 200 joining in the past year. To maintain a high talent bar while enabling this rapid growth, Kate Taylor, Head of Talent, and Cuyler Hirata, Head of Recruiting Operations, have been developing deeply thoughtful data-driven strategies.
"Ashby Analytics has helped the effectiveness and efficiency of our hiring, both for individual recruiters and at Notion as a whole. The team uses Ashby to understand and articulate the value they're driving for the company. The team has become more confident with data, they're better communicators with hiring managers, and they're able to hold themselves accountable to goals and productivity targets." – Kate Taylor
"We use Ashby to improve the data literacy of the team by equipping recruiters with real-time and reliable access to their pipeline. The team can see for themselves how they're tracking on progress-to-goal and it sets them up to have data-driven conversations with hiring managers about progress on specific roles. Ashby has helped our team to become powerful storytellers and better recruiters." – Cuyler Hirata
Uncovering powerful insights – without the full data team
Before Ashby, the Notion team had tried other legacy solutions that demanded significant support. Ashby helped them get rid of that barrier with real-time, reliable self-serve reporting.
"Using [Legacy ATS] for analytics is so inefficient. Prior to adopting Ashby, pulling reports was very slow and technical because we needed data engineering support to build out visuals. When I started using Ashby my productivity exploded. The ease of self-serving data and the ability to remove that technical involvement has seriously accelerated our hiring process." – Cuyler Hirata
Instead of jumping the app chasm every time they needed to do something, the Notion team found that Ashby Analytics could help them access data insights effortlessly.
"In every successful business, you become much more data-driven over time. With Ashby, I know I can answer any question leadership has for me. I can build and run the report myself in minutes, and the visualization of the data helps me instantly and clearly tell the story. The ability to communicate with leadership this way makes me a better TA leader and shows our C-Suite the value we're delivering to the business."– Kate Taylor
Armed with an easier-than-ever analytical system that visualized the data they wanted, the Notion team was able to set their goals even higher.
"Leveraging our historical data to accurately project capacity and timelines enables us to confidently set and commit to more ambitious hiring goals than we would otherwise be able to." – Kate Taylor
Using Ashby as a goal-setting roadmap
With Ashby's help, the Notion team started tracking new metrics that had previously been unavailable to them.
"Candidate experience survey data is huge. We weren't able to track it on an individual level before. Now we can automate those surveys and tie it back to applicant metadata and aggregate DEI data, which is so helpful. We've also found that Ashby's UX is better for candidates so we see higher response rates" – Cuyler Hirata
Moreover, they were empowered to drill deep into metrics that had once been basic.
"It's so valuable to know not just our pass-through rate, but to see that split by department, level, hiring manager, and team. There are so many filters we can use to get so granular. Ashby finds issues for us, like a map that guides us to where we need to deep-dive." – Kate Taylor
In Ashby Analytics, the Notion team can find areas to improve, like more interviews at earlier stages or new expectations to set based on prior time-to-fill. They can even point out what once would have been "soft" data, like a Hiring Manager needing more calibration or an interviewer who consistently improves candidates' experiences.
Enabling RecOps to move 2x faster while improving team insight, morale, and productivity
Kate and Cuyler were Ashby fans from day one. Once they saw how powerful the tool was, their team quickly joined them.
"Ashby enables me to move 2x faster than I could relying on manual data processes, and it helps me focus the team where their attention is needed most. The team loves the alerts and the Slack integration. We don't have to babysit our candidates because Ashby sends us alerts when something needs our attention. Nothing goes longer than three days without a response, which has been amazing for our candidate experience and our recruiters focus and productivity. The number of applications waiting for a review at any given time has dropped by over half. It's saved us so much time and effort." – Cuyler Hirata
The Notion TA team meets biweekly to examine Ashby Dashboards and discuss progress towards their goals. With legacy tools, these reports would have taken days of work and multiple team members to access. But now a task that once took hours and now only takes ten minutes, especially because the team has personal dashboards to keep tabs on their pipelines between meetings.
"We have a number of dashboards set up on autopilot, which lets us proactively communicate candidate pipeline, progress-to-goal, and any data anomalies that require attention, without any incremental work on my part. That way I can focus on strategic projects, process improvement, and ensuring our recruiters and hiring managers are really well positioned to run an efficient and equitable hiring process." – Cuyler Hirata
There's another big team benefit to Ashby's Alerts, too:
"Whenever a candidate is marked as hired, there's a notification sent to our team. It's huge for morale to highlight and celebrate offers accepted." – Cuyler Hirata
Strategically growing by >50% in 2 years – with more on the way
When Notion started using Ashby, they had 200 people on their team. In two years, that number has more than doubled. But not a single person was hired for the sake of growth alone.
"Our founders are very focused on quality over volume, and Ashby helps us add quality to the funnel. I can answer questions about DEI, progress towards goals, and future recommendations as soon as I'm asked. Our founders care a lot, and it's so helpful to be able to show exactly what they want to see. It truly elevates the TA team within Notion." – Kate Taylor
Kate and Cuyler also believe that the best is yet to come.
"Prior to Ashby, we were operating on reactive reporting. Ashby's self-serve data freed up time to focus on getting ahead and being more proactive. We can be so much more strategic and surface insights ahead of leadership's asks. Ashby has allowed us to move along that reporting analytics journey, and we're moving to functioning on a truly predictive level." – Cuyler Hirata
Notion
Notion is the go-to for notes, tasks, wikis, and databases, blending everyday work apps into one. It serves as an all-in-one workspace for note-taking, task management, and project management.