Customer story
How Ashby Equips FullStory's Talent Team to Impress Stakeholders and Take Their Seat at the Leadership Table with Full Data Confidence
Story from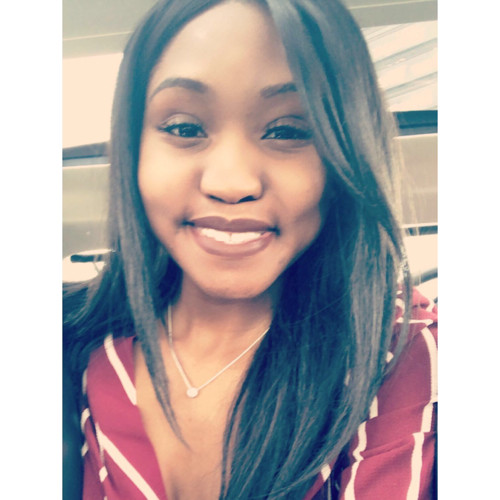 Daashon Eldridge
Career & Commerce Lead, Employee Resource Groups
FullStory is all about insight. Founded in 2014, they aim to create a more perfect web experience by capturing information about their clients' website visitors. Trusted by customers like Lowe's, Carvana, and GNC, the information FullStory provides helps make websites easier and more useful to traverse.
In the decade since launching, FullStory has grown to over 500 employees at five locations. But their hiring process was fractured across a wide range of legacy tools and manual processes that devoured the team's time and added stress to the pipeline.
Daashon Edridge, FullStory's Career and Commerce Lead, didn't miss the irony of a data insight company lacking hiring information.
"One of my teammate's whole job was data. And it would take her a full day just to pull the insights we wanted, using manual calculations in Google Sheets."
Though the team felt hesitation at adding one more tool to their swollen tech stack, they knew they needed a better way to view their pipeline metrics at [Legacy ATS] just wasn't powerful enough. So they took the plunge and tried Ashby Analytics.
"It was almost instant. I opened Ashby Analytics and saw clear numbers, color-coding, and all the reporting we'd been missing. It was obvious which goals we'd hit and where they were at risk. It was painting a picture of our performance that made it so much easier to be accountable."
The success inspired the FullStory talent team to upgrade from Ashby Analytics to Ashby All-in-One, trimming down their hiring stack and creating a process as streamlined as it is powerful.
Consolidating a bulky tech stack, saving 51% of the cost and thousands of hours
After an extensive evaluation, when the time came to renew Ashby, the FullStory team made the decision to consolidate onto Ashby All-in-One. The decision resulted in a 51% cost reduction, and the team projected that they'd save over 2,000 hours a year by removing context switching between tools and the powerful automation that Ashby offered them.
"With [our legacy tools] there were areas of opportunity we knew we were missing; we just didn't know how to solve for them. Ashby Analytics was the first step; once we switched over to Ashby All-in-One, it felt like we'd leveled up. Everything we'd been missing was finally there. For us, it was the natural next step in recruiting."
A fast implementation and near-instant results
The implementation took just less than six weeks to be fully completed. It began with a consultation with Ashby's Customer Success team, who guided Daashon through the key considerations on what data to migrate via the API, implementation and training documents, and how to think about implementing process improvement as part of the change.
"My customer success manager is fabulous! I don't think I've ever seen a team more knowledgeable about what my needs are and what matters most to me. They didn't just install Ashby, they helped us find ways to improve our processes and pointed out ways we could do our jobs more easily. Customer success feels like a true partner. We were seeing major differences within three months of implementation."
It's not just the recruiting team that loves Ashby
Daashon and her team aren't the only ones at FullStory who love how easy Ashby makes their job. Every stakeholder in the hiring process has seen a benefit.
Victoria Ng, FullStory's People Ops Coordinator, is saving time and effort in the onboarding process.
"I love Ashby's integrations with the background check tools we already use. Our old system didn't integrate, and I had to manually email people to request individual background checks. Ashby makes it automatic! I also love how we're able to work cross-team to customize offer letters and see exactly when we've made a new hire: I have just one spot to glance at for all the info I need to onboard."
Daashon sends a weekly report to FullStory's finance department, where Theresa Hess, Senior Financial Planning and Analysis Manager, is also seeing huge gains.
"It's so helpful to have accurate info to inform our financial forecasts straight from the recruiting team!"
Recruiting is a cross-team function, and Ashby has made it much easier for FullStory to connect with every stakeholder.
High-quality insights and high-quality hires
Ashby's powerful metrics reporting and swift automation helped Daashon and her team go from making small, incremental progress to taking huge leaps of improvement. Everything they needed to know was right in front of them.
"When we were using [legacy tools], the tactical level just wasn't there. The reporting didn't tell us what we really needed to know, and sourcing was entirely missing. Now we have that data, and everyone can see what they need to do. Ashby helps hold you accountable, and it makes our goals so much bigger. You can't hide from the data with Ashby! You have to level up, you have no choice."
After making the switch away from legacy tools, FullStory's talent department has cut their spending by 51% while saving dozens of hours of wasted time. Even more meaningful, the team has gained total confidence in every aspect of their roles, from sourcing to leading data-driven meetings with FullStory's leadership team.
"When we used [legacy tools], I was somebody who did not like data. But now I'm an expert in data analytics. The team is empowered and improving fast, and that's the biggest win for switching over to Ashby."
Daashon and the FullStory TA team have become data pioneers, making better hires, faster, with a less stressed team. Ashby enables them to go to stakeholders with clear information and take their seat at the leadership table.
"Before Ashby, our recruiting data was hard to access and make sense of, but now it's become my storytelling power and a focal point for collaboration. Everyone on our team has leveled up their data fluency, and we're saving so much time and energy that we can redirect into making our hiring process stronger and more candidate-focused. And it's all because of Ashby."

FullStory
FullStory is an insight platform that aims to create a more perfect web experience by capturing website data to give clients like GNC, Carvana, and Lowe's greater insight into how users access their websites.