Customer story
How Coder Consolidated Their Recruiting Stack from 4 Tools to One to Optimize Their Workflows with Ashby
Story from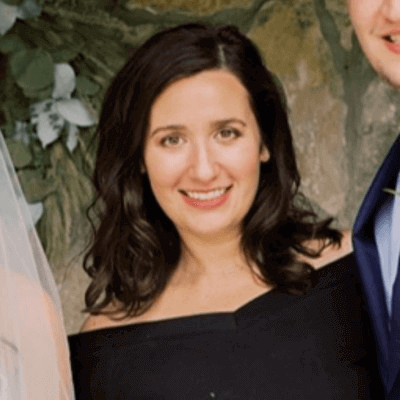 Camilla Lever
Director of People
While Coder has been enabling over 54K developers to improve their workflows and operate remotely, their recruiting tech stack wasn't giving Coder's talent team the same level of optimization.
Coder is a remote infrastructure development platform that makes working with code easier by using templatized starting points and ultra-secure workspaces. Coder enables over 100,000 monthly users, from industry rookies to experts, to develop code faster than ever before.
Seamless implementation and improved process for recruiters and hiring managers
Camilla Lever, Coder's Director of People, said that the tools Coder's talent team were using weren't meeting their sourcing, communication, or analytics needs. But unless she was absolutely certain of the fit, she wanted to avoid switching.
Switching an ATS is always a challenging and disruptive process – so something that I avoid. However, as I learned about the step change Ashby could offer us in terms of streamlining our sourcing process and eliminating the need for add-ons I decided it was worth it – to make things better the implementation was flawless and the Ashby customer success team held our hand the whole way through.
After finding Ashby through a networking group, Camilla was hooked.
I found Ashby to be the missing link between sourcing and staying on top of candidates. It's helped me streamline a lot of things, and it's definitely helped me stay more organized.
Integration and tool consolidation with huge time-saving impact
Not only would Ashby help Coder's talent team pare down their tech bloat, it came with integrations Camilla knew the team would use.
I wanted to consolidate my tools, and this was a really great way for me to combine LinkedIn with an ATS. From a sourcing perspective, it saves our Sourcers and Hiring Managers 5+ hours on sourcing for each job listing by leveraging the Chrome extension in LinkedIn, and then further streamlines the candidate experience through leveraging the highly configurable email outreach templates and notes feature. Outbound sourcing will always be a critical part of our process because we prioritize having a diverse pipeline and Ashby makes the process delightful.
Powerful enough for techies, easy enough for everyone else
Camilla quickly discovered that Ashby didn't just make her process easier, the reporting features were powerful enough to impress an especially high-tech team.
We're a very data-driven company. So to me it's very important to be able to show my CEO data like time to hire from when the role opened to closed or how long a candidate's been in an interview process. So there were a lot of reporting features that I've found to be valuable.
A powerful every-day solution
Avoiding jumping between a fractured tech stack means less stress on a busy team. Camilla's team now saves 10+ hours every week. Since implementing Ashby a year ago, Coder has seen their team grow by 12% - a process that's been easier than ever for the talent team.
I use Ashby every day! There's a lot of things that I can automate from the stages, to setting up templates, to scheduling multiple people with links. It's seamless.
Coder
Coder is a remote infrastructure development platform that makes working with code easier than ever. Coder enables everyone from industry rookies to experts to develop code faster than ever before, using templatized starting points and ultra-secure workspaces.